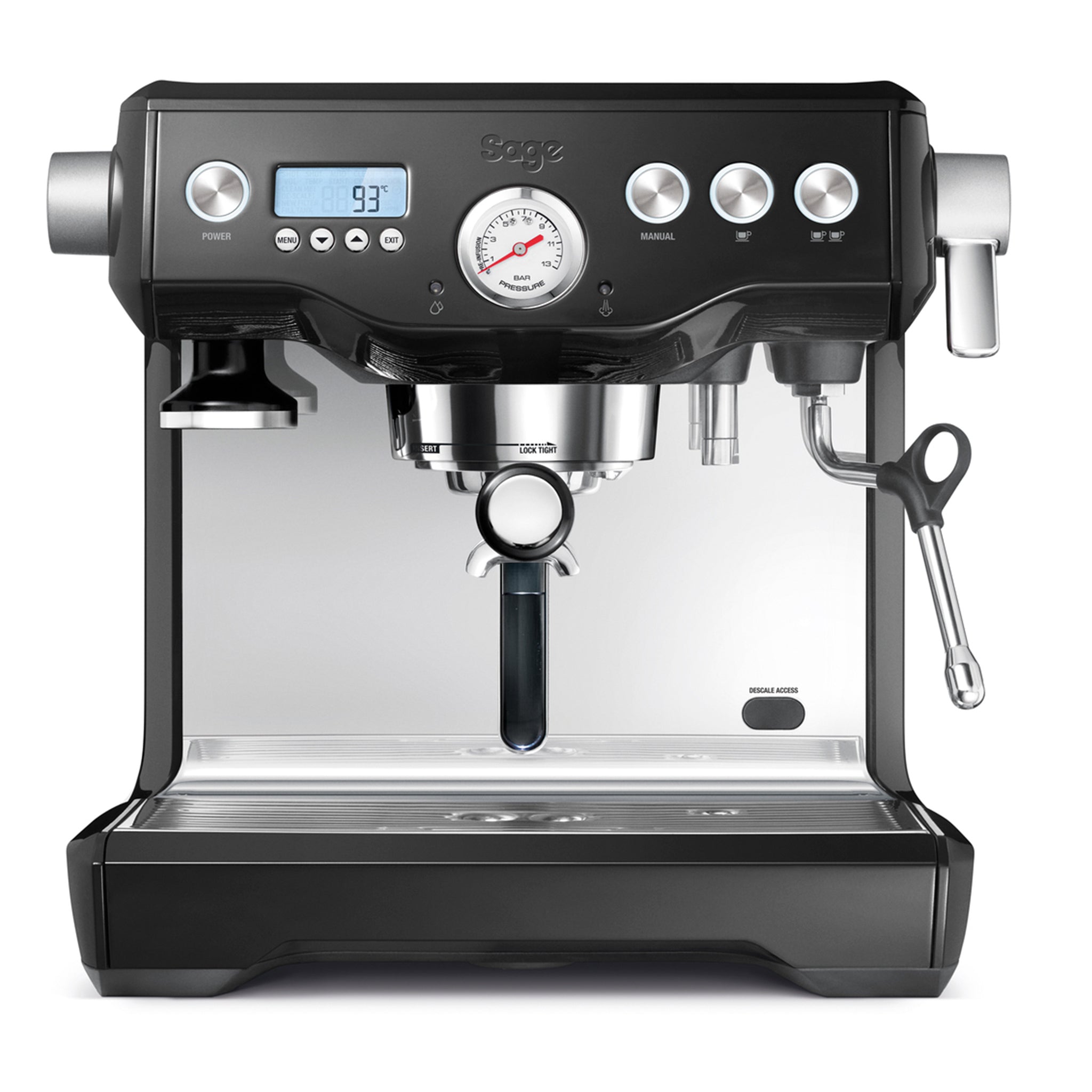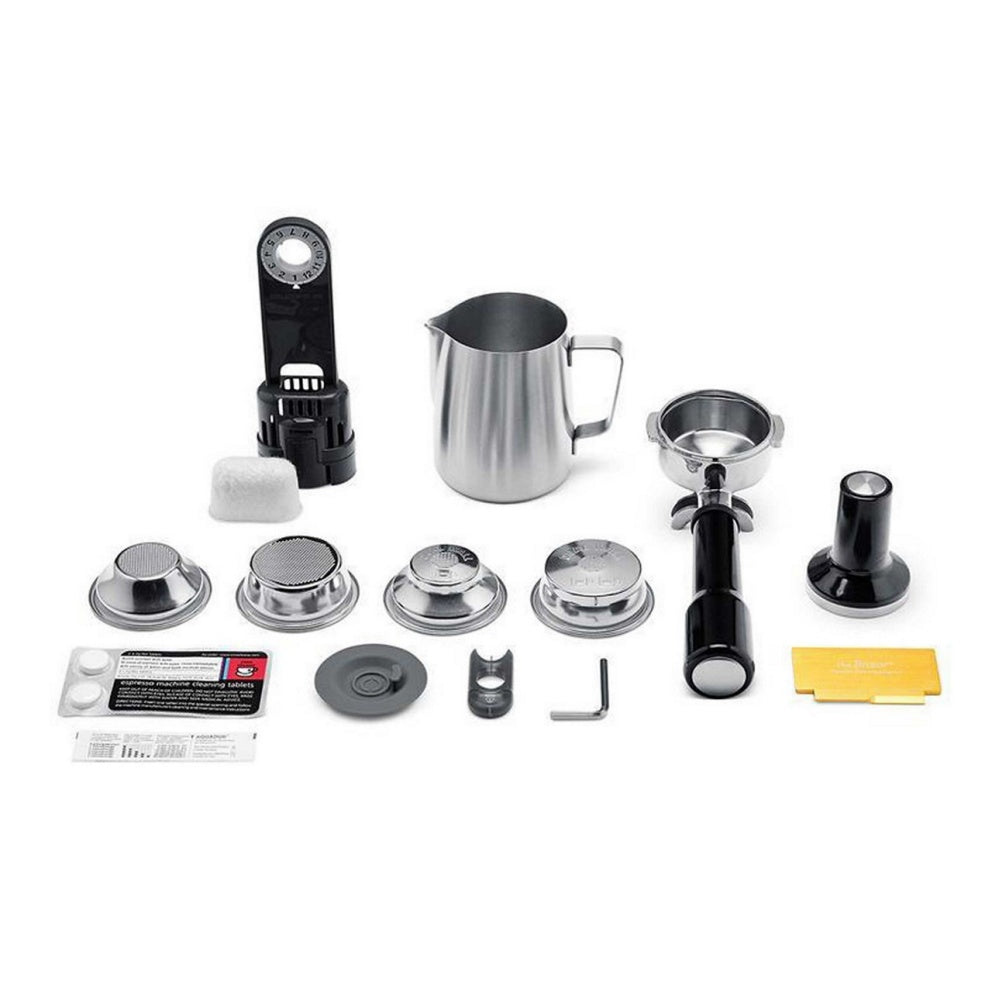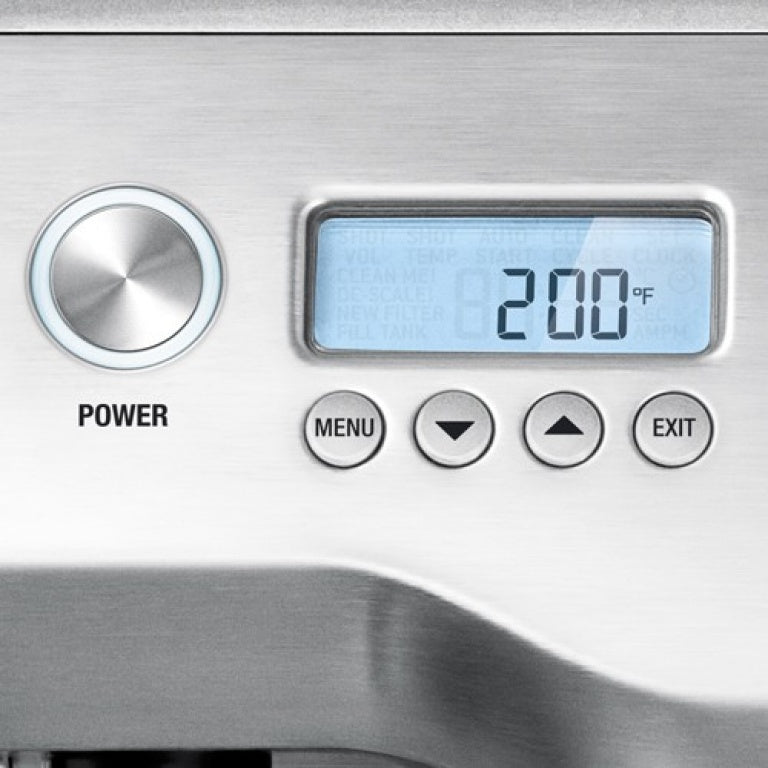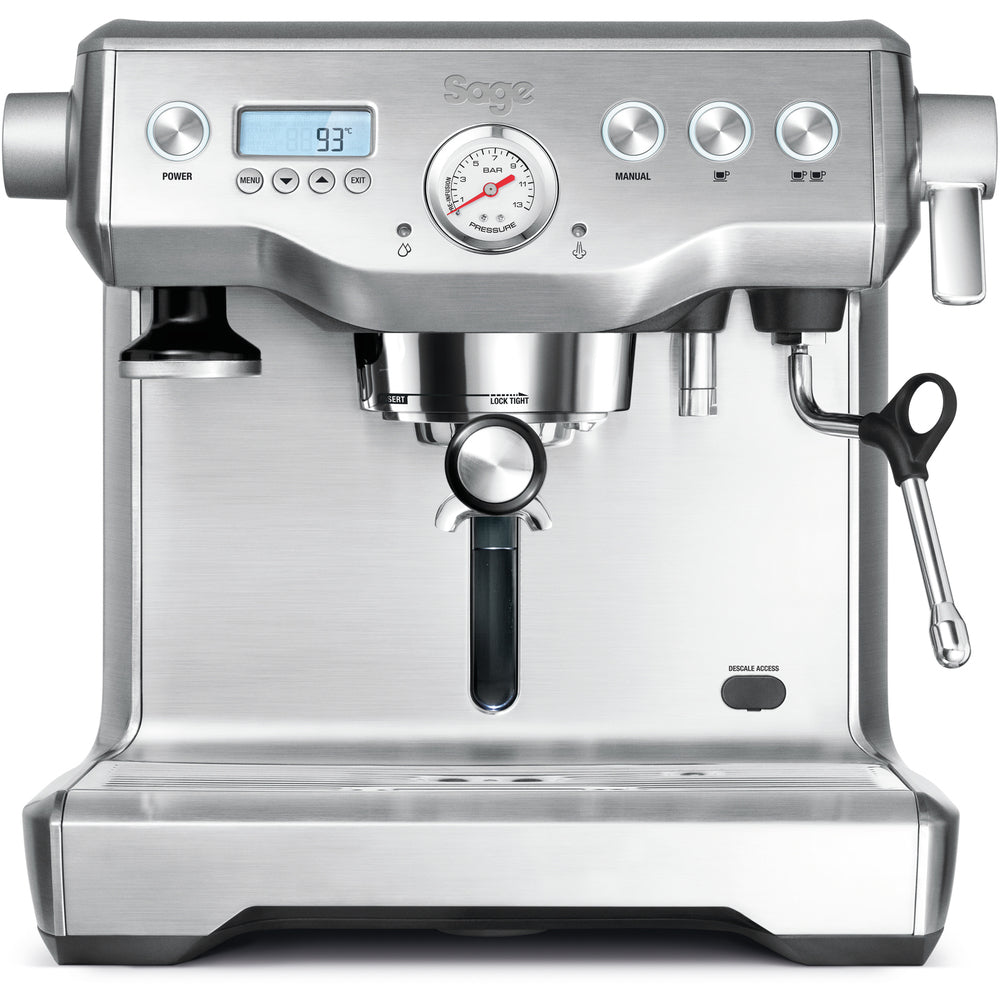 The Dual Boiler
Available upon request. Please contact us for the estimated delivery time.
At the heart of this machine is its dual boiler heating system. The boiler, for the espresso shot, is PID temperature controlled, while a separate steam boiler offers instant and powerful steam on demand. So you can extract your shot at the right temperature, delivering optimal flavor, while simultaneously steaming your milk to cafe quality.
About this item
Dual stainless steel boilers and dual Italian pumps for simultaneous espresso extraction and steaming
Over-Pressure Valve (OPV) limits extraction pressure;Flexible Shot Control
Electronic PID temperature control for precise water temperature
Backlit LCD displays brew temperature, shot clock or time.We recommend using cold, filtered water. We do not recommend using water with no or low mineral content
Includes water hardness test strip, descale alert and LCD assisted descale procedure.
$

$

You might also like

$

$