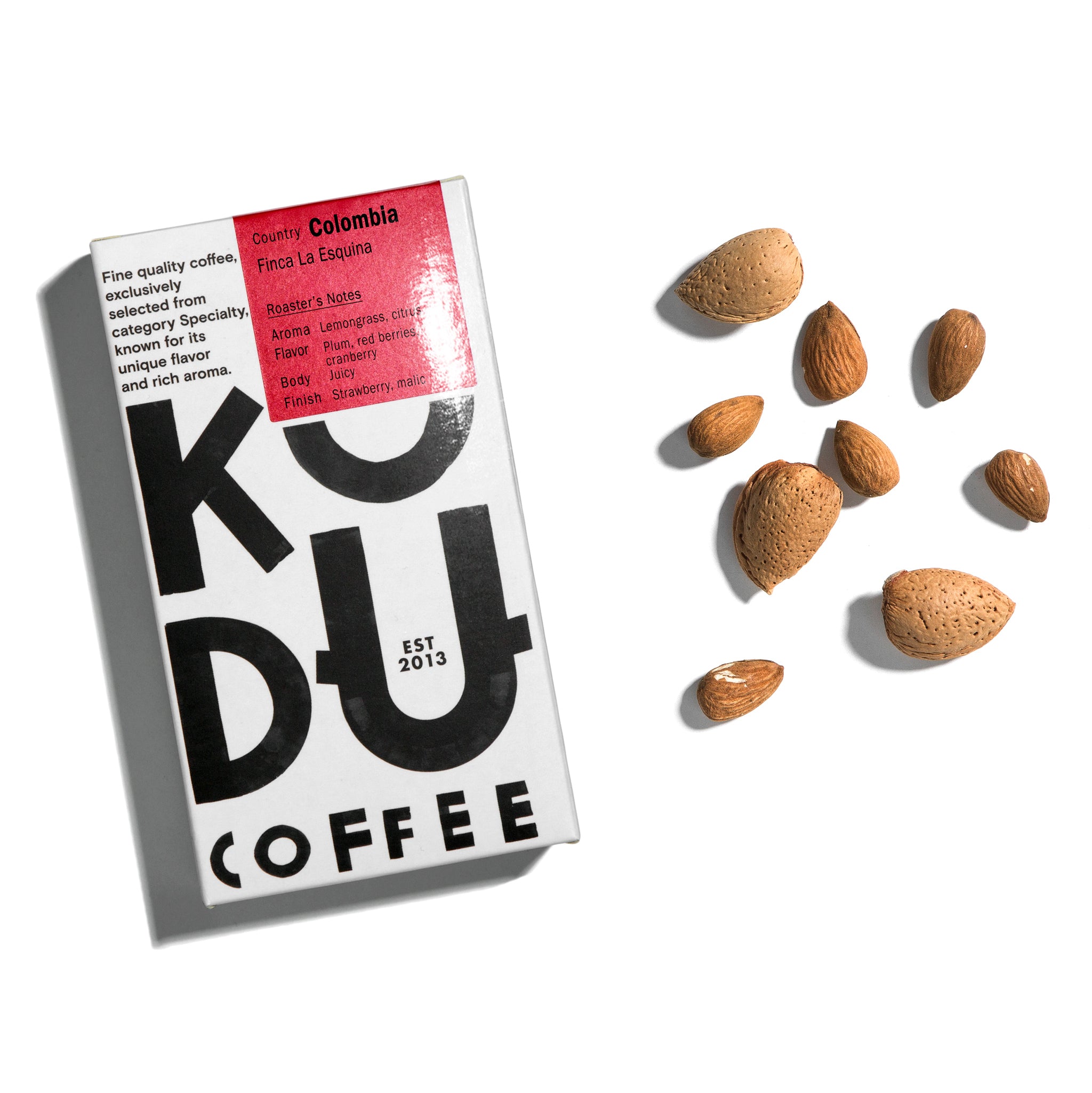 Colombia Finca La Esquina (250g)
Subscribe for 6 months and receive a discount coupon.
ⓘ Learn more
Subscribe to our service for a minimum of 6 months and receive a discount coupon. This offer is valid for all subscribers who maintain their subscription for a period of 6 months or more. Please note that the discount coupon will be delivered to eligible subscribers via email within 30 days of reaching the 6-month subscription milestone.
High-toned, crisply sweet-tart. Bakers chocolate, lemongrass, blueberry, citrus, pear in aroma and cup. Sweetly tart structure with juicy, citrus-like acidity and viscous, buoyant mouthfeel. The finish centers around notes of malic, plum  and red berries with undertones of Cranberry.
FARM: La Esquina
BEHIND PRODUCTION
Don Dario is 65 years old. He does not have any children nor a wife. He has dedicated his whole life entirely to coffee. Don Dario started being a coffee producer when he was very young. He left third grade in primary school to help his father in the farm. His father was the one who taught him how to produce coffee. He was the only son in a family with 5 daughters; all of them are producing coffee as well. Don Dario started producing specialty coffee a year ago, dedicating more time to every process in the farm, and to the ripeness level of the cherries. Don Dario is convinced that specialty coffee is the only way in which coffee producers can be sustainable, because their labor is recognized by the clients. He also is in continuous improvement of the farm; he is planting new resistant coffee varieties: Castillo and Colombia. In the farm, Dario is responsible for most of the labors. When it is the peak of the harvest, he hires five workers that help him mostly with the cherry picking. Don Dario highlights his passion for coffee: he enjoys all the labors in the farm, he does all the processes with dedication and he owes everything he has in life to coffee.
LOCATION
Coffee is synonymous with Colombia. The history of the nation and the commodity has been intertwined even before the first major production boom in the 1870s.

In the north west of the country, the department of Antioquia is the birthplace of coffee in Colombia. with around 128,000 hectares of coffee, the region is key to the Colombian coffee industry.

Key facts:

• Total Area: 63,612 km2

• Total municipalities: 125

• Coffee Municipalities: 94

• Total Area in Coffee: 130,995 has.

• Coffee Farms: 122,216

• Coffee Growers: 92,001

• Average altitude: 1,350 – 1,800 m.a.s.l.

• Average farm size: 7,8 ha.




This coffee arrived to our Roastery via Uschi Zimmerman . Uschi is a highly respected coffee sales manager in Europe and Lattore & Dutch. She also brings coffee from Panama through her company called Panama Varietals. The collaboration with Uschi started in 2015 and the Lattorre project on 2019.
About La Esquina
PRODUCER:

Don Dario Hidalgo
TERROIR:

Antioquia
ALTITUDE:

1600 m
PROCESS:

Washed
ARRIVED IN:

69kg grain pro Bags
VARIETIES:

Cattura, Castillo
AROMA:

Lemongrass, Citrus
FLAVOR:

Plum, Red Berries
BODY:

Juicy
FINISH:

Malic, Strawberry
Antioquia is perhaps Colombia's most traditional coffee producing department, with small plots, mid-size properties, and large estates stretching up and down the steep mountains of the Western Range of the Andes that runs through the department, beginning as soon as Medellin's suburbs end and continuing all the way to Antioquia's southern border with Risaralda and Caldas.

Coffee growers in Antioquia are proud cafeteros, many smallholders using mules for transporting coffee and planting varieties developed by the Colombian Coffee Growers' Federation (FNC) for the specific conditions of each of the country's coffee growing regions and planting those varieties at the recommended densities.

But recently, Antioquia's farmers have been branching out to implement new systems and techniques. Almost all of Colombia's farms include a small wet mill for processing coffee and a drying surface, often a rooftop with a removable cover. Antioquia's farms are often described as "technified," applying the latest agronomical innovations in areas from fertilization to fermentation. Today, farmers diversify this technification beyond prescribed best practices suited for the whole department and develop their own technical improvements to make the most of each property's attributes and produce the finest coffee possible.
$

$

You might also like

$

$