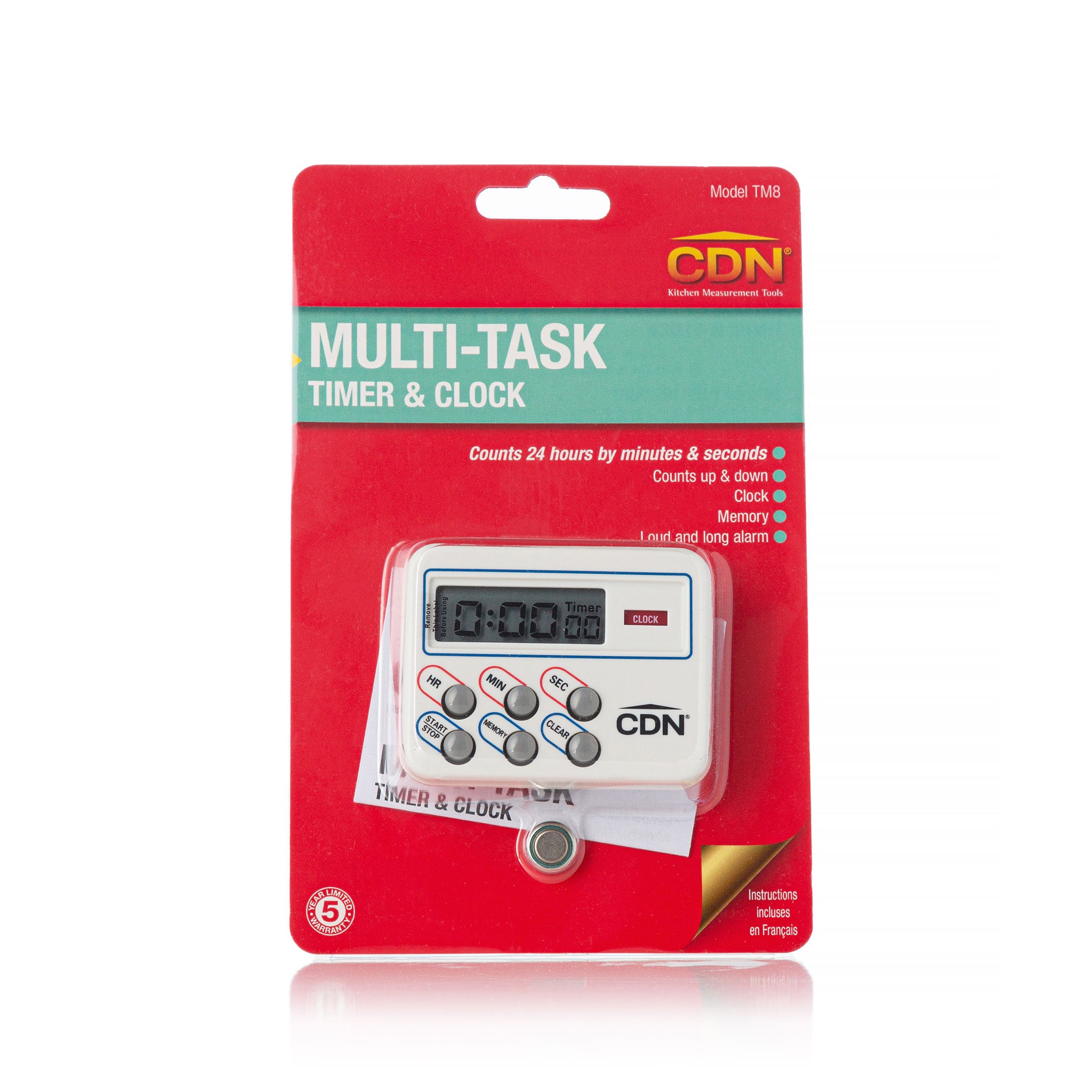 CDN Espresso Shot Timer
CDN Digital Espresso Shot Timer is a critical barista's tool used for the pulling of a great espresso shot. There is no need to reprogram, as with its array of repeatable multi-task functions, this timer helps in obtaining perfect extractions with each shot pulled. Easy to use, and with easy to read numbers makes this timer a barista's must have tool.
CDN's Digital Espresso Shot Timer, made from food safe ABS plastic, has the ability to count by hours, minutes or seconds, and features a stop-watch function with an alarm, making it an ideal espresso shot extraction timer.
 NOTES:
Dual function digital timer with memory
Counts 24 hours by minutes and seconds
Clock / stopwatch / timer with alarm
Counts up and down / stop and restart
Food safe ABS plastic.
$

$

You might also like

$

$