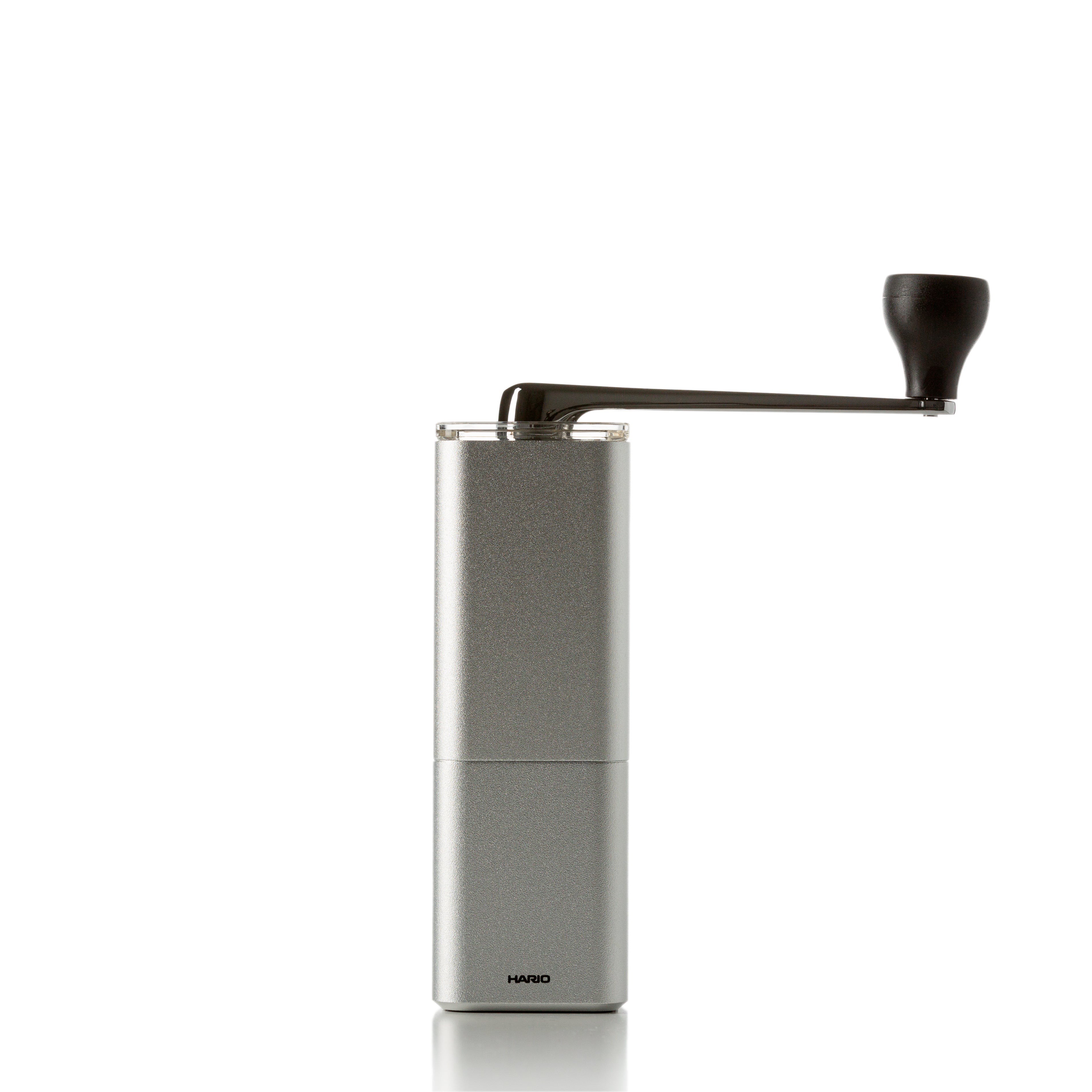 Hario Coffee Mill Prism Silver
Buy with 4 easy payments.
No interest. No fees.
No credit card needed. Secure, easy, and fast process.
Greek bank
account holders
We support Eurobank, Piraeus Bank, National Bank of Greece, Alpha Bank, and Revolut.
Easy and
secure process
All you need is to log into your e-banking. It's safe and quick.
No credit card,
no problem
Use your debit card to pay in 4 instalments. 0 interest, 0 fees, 0 hidden costs.
Just select finloup at checkout.
Hario Prism is a hand coffee grinder with ceramic burrs and aluminium body. Compact, durable, with a grind adjustment - perfect for grinding coffee at home, as well as on the go.
Design
Minimalist, elegant, with an aluminium body. A solid handle is easily detachable, with a hexagonal mounting. The base is lined with silicone rubber to prevent slipping. It grants an easy access to ground coffee.
Burr
Ceramic burrs provide even and consistent grinding, are durable and do not influence the flavour of coffee. You can set the grinder for the brewing method of your choice - whether you are an AeroPress user or a Chemex fan. The grind size is adjusted with a knob under the bean container. It is quick and easy.
Capacity
The upper container holds up to 24 grams of coffee. This amount is enough for 1-2 people.
$

$

You might also like

$

$