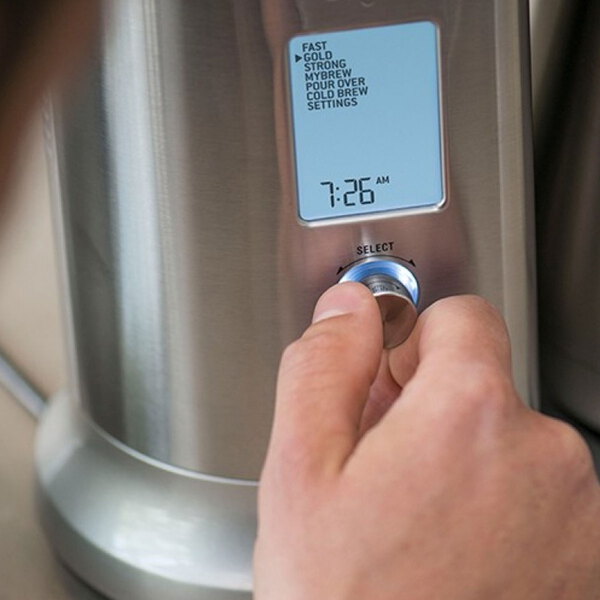 The Precision Brewer® Glass
Description
The world's first 1.7L filter coffee maker that automatically brews professional-quality filter coffee. Enjoy your favorite coffee at the perfect temperature and brewing time, regardless of its origin, age, and roast.
CHARACTERISTICS
Automatic presets with customizable settings:
Thanks to its 6 unique brewing modes, you can enjoy perfectly balanced coffee, just the way you like it: Gold, Fast, Strong, Iced and Cold Brew. You can also adjust the foaming time, flow rate and brew temperature or use a drip adapter with your favorite machine.
Adjustable and precise temperature control:
Great-tasting coffee requires precise control of temperature, flow rate and contact time.
1. PID control: adjustable digital temperature control guarantees superior coffee quality
2. Pump: choose from 3 flow rates to optimize contact time
3. Thermo-coil heating system: delivers water that is more pure than typical brewing           systems that use aluminum.
$

$

You might also like

$

$