Previous
Next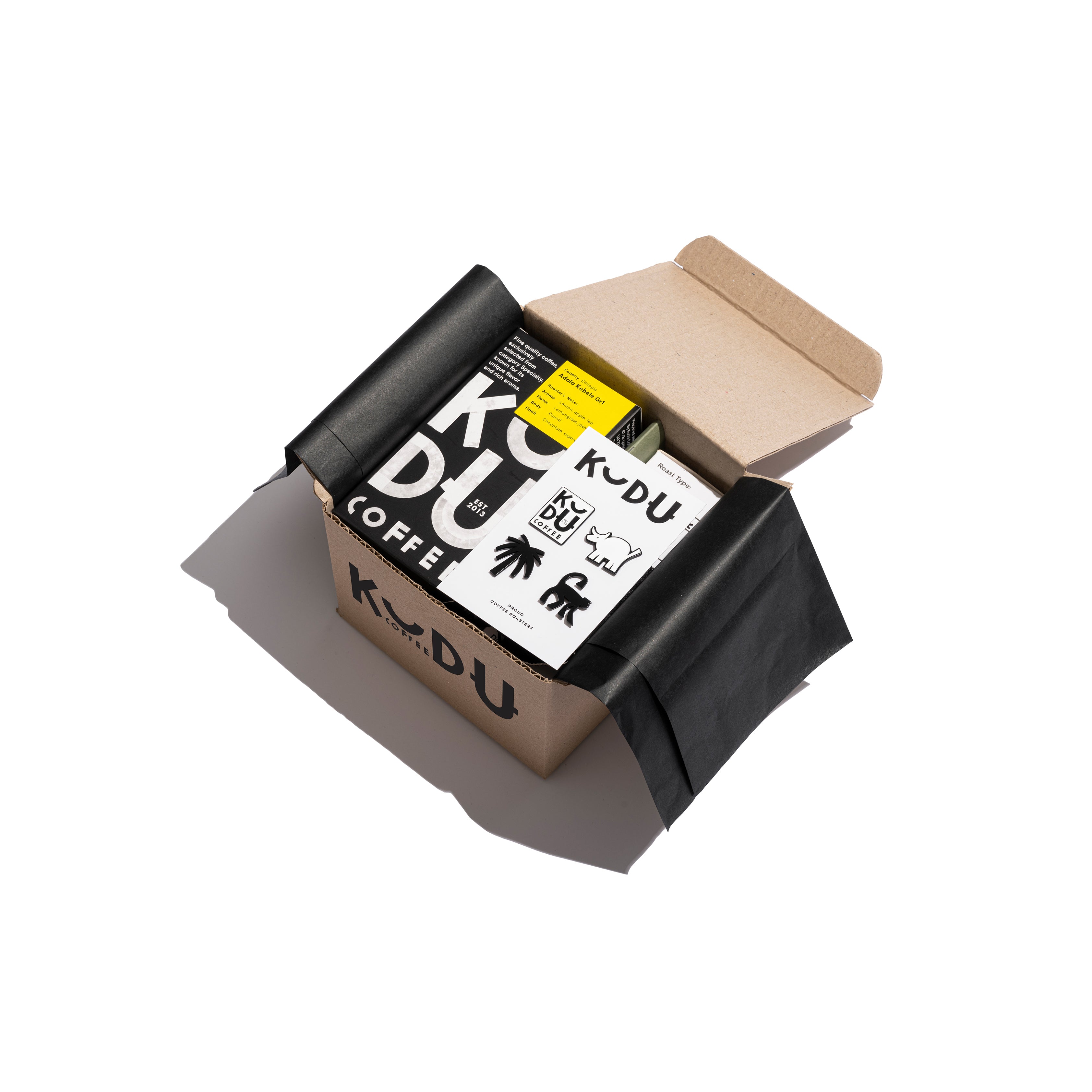 This Christmas here at Kudu, we've put together some of our favorite products to help you find the perfect gift for you and your loved ones.
A gift that will never disappoint!
Three unique coffees for those who have not yet found what they like or for those who like the alternation of different flavors and aromas.
El Salvador, Ethiopia and Kenya, a trip to 3 countries with a tradition and a long history of coffee.
The Gift Box is completed with a small convenient
notebook
that you can always carry with you and the new
Kudu Pins
quartet, with unique designs that will take your style to the next level and make you a member of the Kudu Team.
Okay, what better way than to offer this gift to a coffee lover.
A utensil that every aspiring home barista wants to have in his collection. This is a pour over dripper of innovative design with a large opening at the bottom, spiral interior parts and a large sloping wall.
A gift that will take off making coffee at home.
The gift is complemented by the necessary accessories,
V60 filters
, a 250-gram
coffee vac
that keeps coffee fresh for a long time and a unique
Costa Rican
coffee with flavors and aromas of cocoa, chocolate, orange zest and caramel.
The signature gift box

If you are a Kudu freak or you have a buddy who can't stop talking about our coffees and products, then this gift belongs to you!!!
The new urban style hoodie by kudu, a large
notebook
, and a unique coffee from
Costa Rica
with flavors and aromas of peach, louiza, yellow plum and grape.
These holidays, offer yourself and your loved ones the most special and delicious gifts.
Kudu team wishes you happy holidays with full of delicious experiences that travels you around the world.
**
Gift boxes
are delivered in gift wrapping