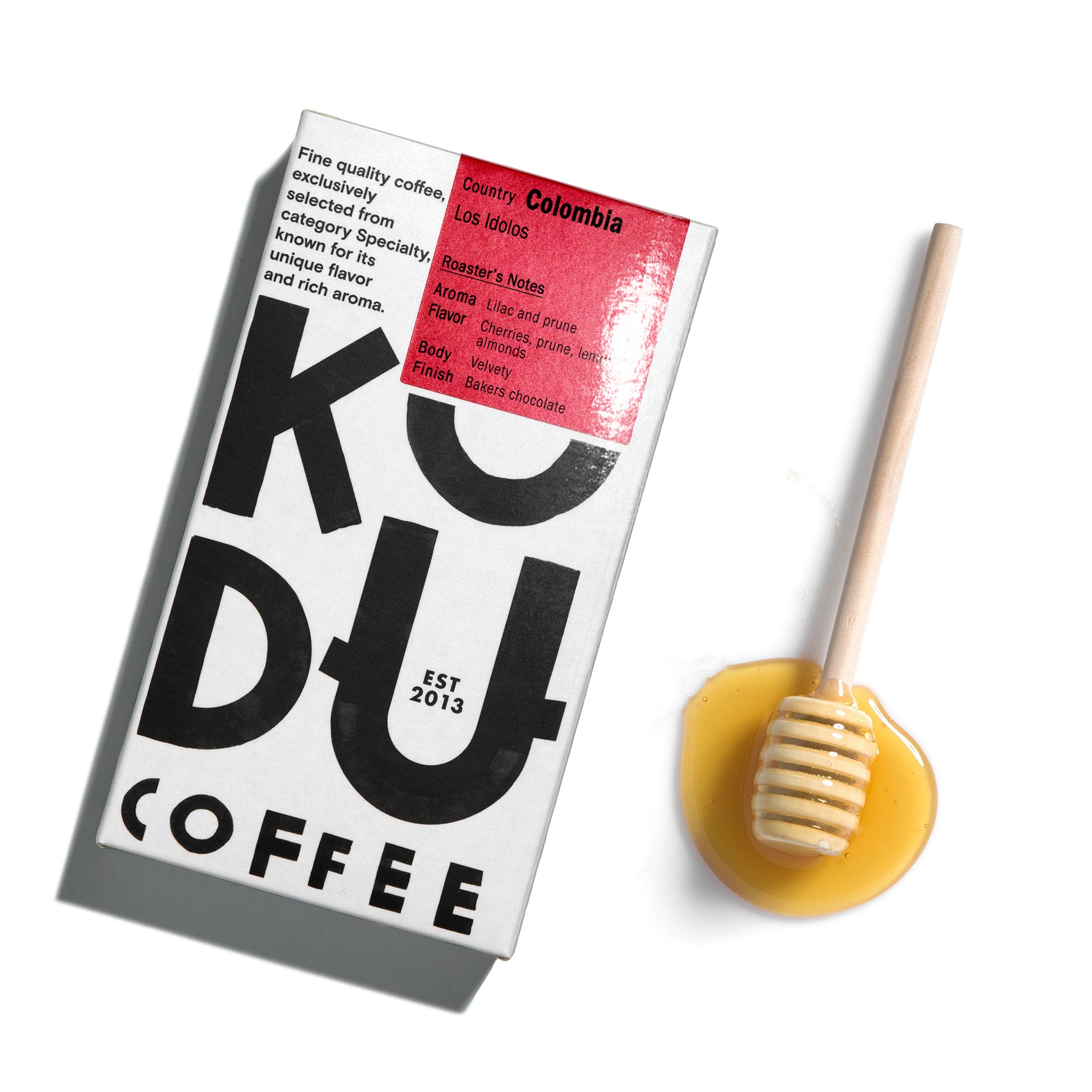 Colombia Los Idolos (250g)
Extraordinary and sweet notes of walnuts lilac, almonds, red cherries and sweet orange in aroma and cup. Savory-sweet structure with mild acidity and plump mouthfeel. The crisp finish centers on notes of chocolate and sweet orange with a hint of prune.
Farm: Los Idolos
BEHIND PRODUCTION
Edgar Meneses and Marleny Lasso is a couple that has a part of Finca Los Idolos. 4 hectares each. It's located in Brucelas, a small community in Buesaco, Narino. They grow about 40% Colombia cultivar and 60% of the Caturra cultivar. It is located at 1900 m. The farm and mill is very tidy and clean, with really good systems in place. And the plants looks really healthy.
PROCESS
They process the coffee together, and as most producers in the region they got their own micro beneficio (processing unit and dryers etc). The coffees are hand-picked in several passes through the season. They separate the better qualities during the peak season. They remove the skin and fruit with a small mechanical de-pulper, ferment and wash the coffees in small tanks, normally 12-14 hrs wet fermentation. They then dry the coffees in parabolic dryers at the farm. Our quality standards are strict and they have to meet our criteria on both cupping score and humidity levels. This is part of a new project for us in partnership with an exporter that have their own quality team and purchasing point in Buesaco. They also have agronomists in place to support our producers.
The coffee from Narino is generally fully washed, pulped and fermented the traditional way. There is a few exceptions where farmers are using eco-pulpers with mechanical removal of mucilage, and/or are honey process, but it's not too common.



We got to our hands this amazing coffee from the Collaboration with Edgar Meneses which started in 2013 when we established our company
About Los Idolos
PRODUCER:

Edgar Meneses
TOWN:

Brucelas
REGION:

Narino
ALTITUDE:

1900 m
PROCESS:

Washed
ARRIVED IN:

70kg Grain Pro
VARIETIES:

Cattura, Colombia
AROMA:

Lilac And Prune
FLAVOR:

Cherries, Prune, Lemon
BODY:

Velvety
FINISH:

Bakers Chocolate
Colombia Nariño – a coffee cultivated in Nariño is the highest grown coffee in Colombia. A small region bordering Ecuador and the Pacific Ocean, lying just one degree north of the Equator. The location enables coffee to be grown at extreme altitude and the rich volcanic soil offers a clear, deeply sweat taste. Our Cuppers and team note fruits such as peach and plum as well as bittersweet chocolate and almond with citrus fruits.
$

$

You might also like

$

$