Brewing
Toddy Cold Brew

In 1964, as a chemical engineering graduate of Cornell, Todd Simpson, developed and patented a cold brew system that creates a superior tasting cup and also with 67% less acid than a coffee made by the usual hot brew method which is better for sensitive stomachs. During the cold brew process, time replaces heat. This system, creates a perfectly balanced and distinctively smooth cup of coffee!
Toddy cold brew system
Filtered cold water
150 gr roasted coffee (grounded for French press)
Toddy filter
Toddy stopper
1Lt Water
BREWING STEPS
Push the rubber stopper into the hole of the Toddy bucket, then pre wet your Toddy filter and place it inside at the bottom of the bucket.
Measure out your coffee and water. Place your coffee inside the Toddy system and then pour all the water inside. (1Lt)
Do not stir but make sure you will soak gently all the coffee grounds.
Place a cover over the Toddy and leave it directly into the fridge, to achieve a consistent temperature, for 24 hours!
Once steeping has finished, remove the plug from the base and leave it to drain. This will take up to 20 minutes.
Keep your coffee in the fridge and enjoy over ice (or milk if you want).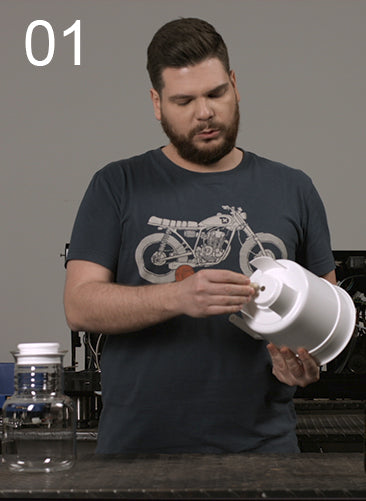 01
Rubber stopper placed on bottom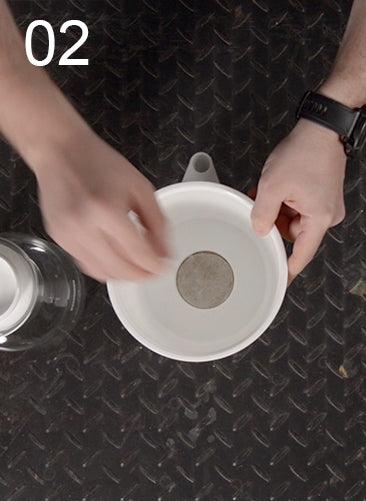 02
Place the main filter inside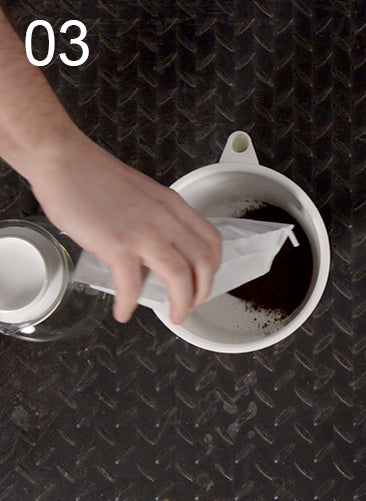 03
90gr of coarsely ground coffee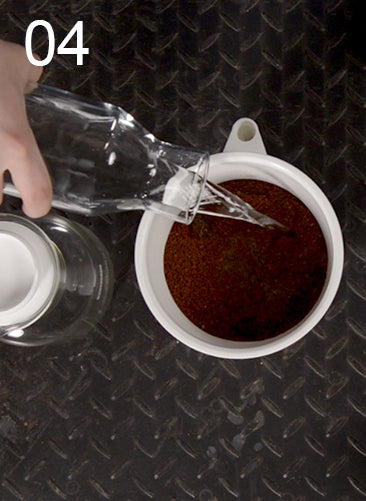 04
Drop 1Lt of water (15-25 C)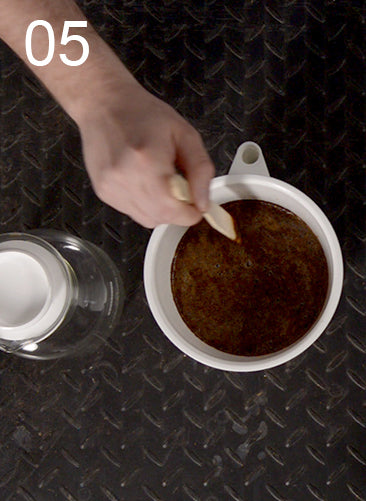 05
Wet all the coffee grounds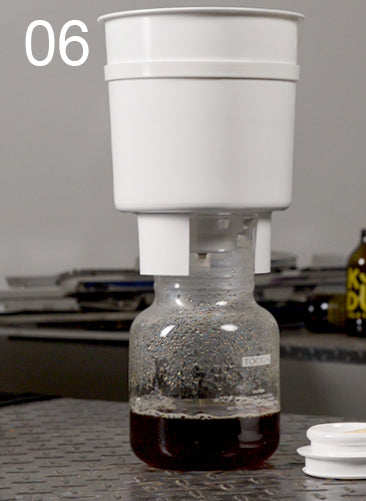 06
Extract after 12-24 hours