Brewing
V60 Dripper

This brew method is used quite a bit in the coffee market. Its name came from the 60 degree angle that form its V-shape. Spiral grooves that are around the inside, support the extraction and the movement of the paper filter. The hole at the bottom gives you control over your brew time. The paper filtration allows some of the coffee oils to pass through, giving a better texture and a really clean and balanced cup.
V60 Dripper
Paper V60 filter
15gr grounded coffee
Hot water (92C)
Scale
Timer
Server
BREWING STEPS
Heat the water (92C) and grind your coffee just before your brew, on a medium grinding setting.
Place the paper filter on your V60 and pre wet it with hot water inside the vessel that you will use for your brew.
Remove the hot water from the server.
Add the coffee and place it on the scale.
Distribute the coffee into the center of the V60 and give it a gentle joggle to flatten the top.
Use 36gr of water, trying to cover all the coffee grounds and let it bloom for 30 seconds.
After 30 seconds, pour the water continuously , slowly and clockwise, adding water every 10 seconds, until you reach 250gr of water.
Serve and enjoy!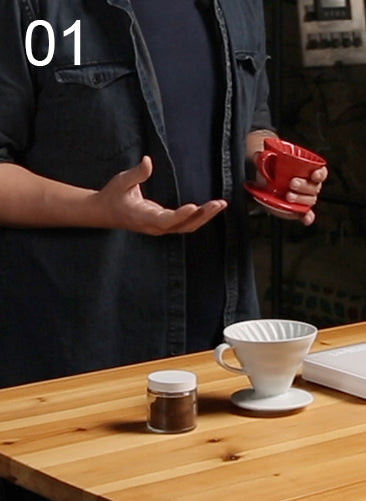 01
Choose among V60 01 or 02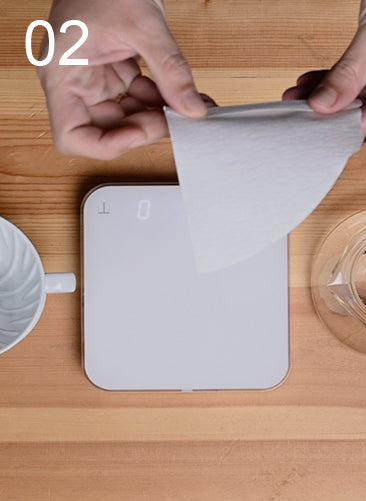 02
Prepare and fold the paper filter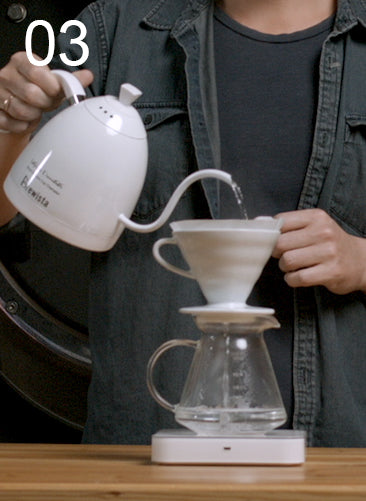 03
Rinse the paper filter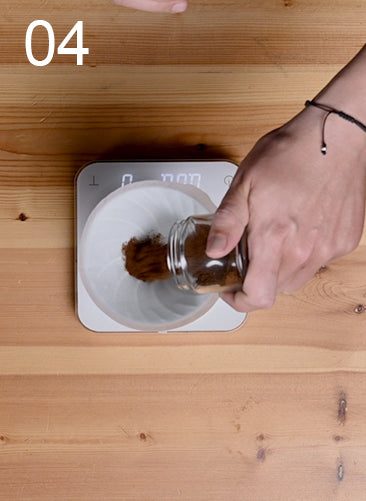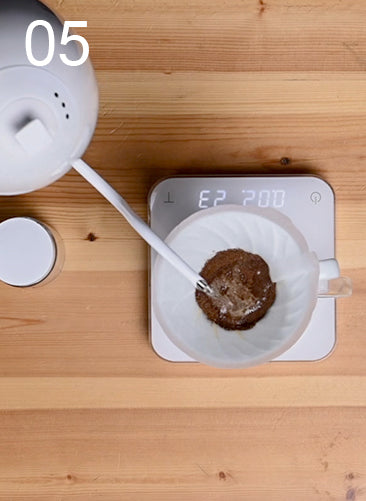 05
Bloom 30gr water (93C)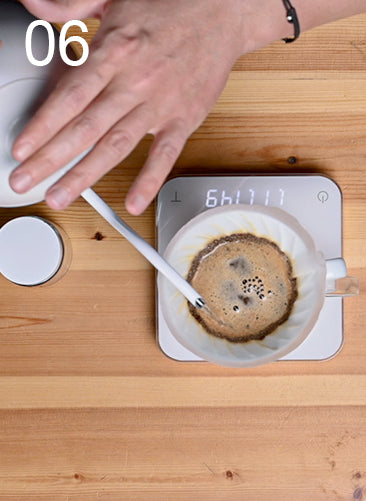 06
Pour the rest of the water
TIPS
Use freshly roasted coffee. If not, reduce the coffee bloom time.
Use preferably filtered water.
DO NOT let the water levels rise too high and then drop down too fast.