Previous
Next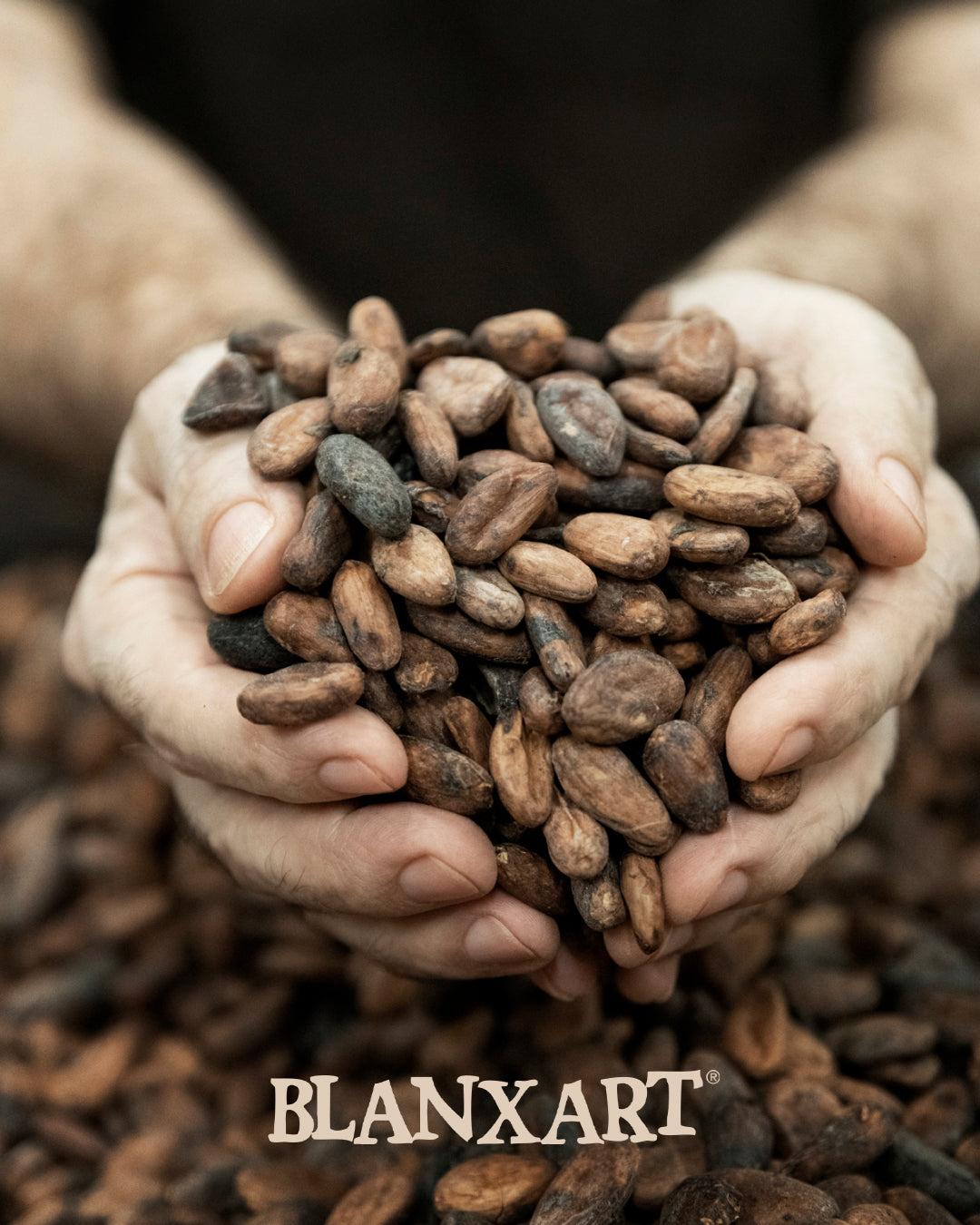 Blanxart started its journey in 1954 in Barcelona and since then they continue to make one of the best cocoa chocolates in Europe and in the world.
With their continues devotion to the process and pure raw materials, they have created a company that works with the same values all these years.
Blanxart creates chocolates exclusively with cocoa from a single origin, to enhance the uniqueness of each of the recipes.

Following the Bean to bar process, Blanxart controls the entire process: from the selection of cocoa in small plantations, the slow roasting in their facilities, to the packaging of the chocolate bar.
Bean to chocolate is the process that begins when the craftsman selects the cocoa beans and processes them into chocolate bars and chocolates that he will package and sell himself. 
It is an artisanal production process that requires special knowledge of the product, patience, priority in quality and the will to offer the gourmet the best of cocoa.
Blanxart is faithful to this approach, betting on superior chocolate from select origins.
Our collaboration with Blanxart was inevitable, since we discovered that we share exactly the same values, from the collection of raw materials to the final packaging.
Cooperation with small farms around the world that offer us excellent raw materials, processing and roasting of coffee beans and cocoa respectively, with the sole purpose of offering a product of excellent quality to everyone.
You can find all Blanxart's products as well as incredible delicious combinations of coffee with chocolate here.
Enjoy!