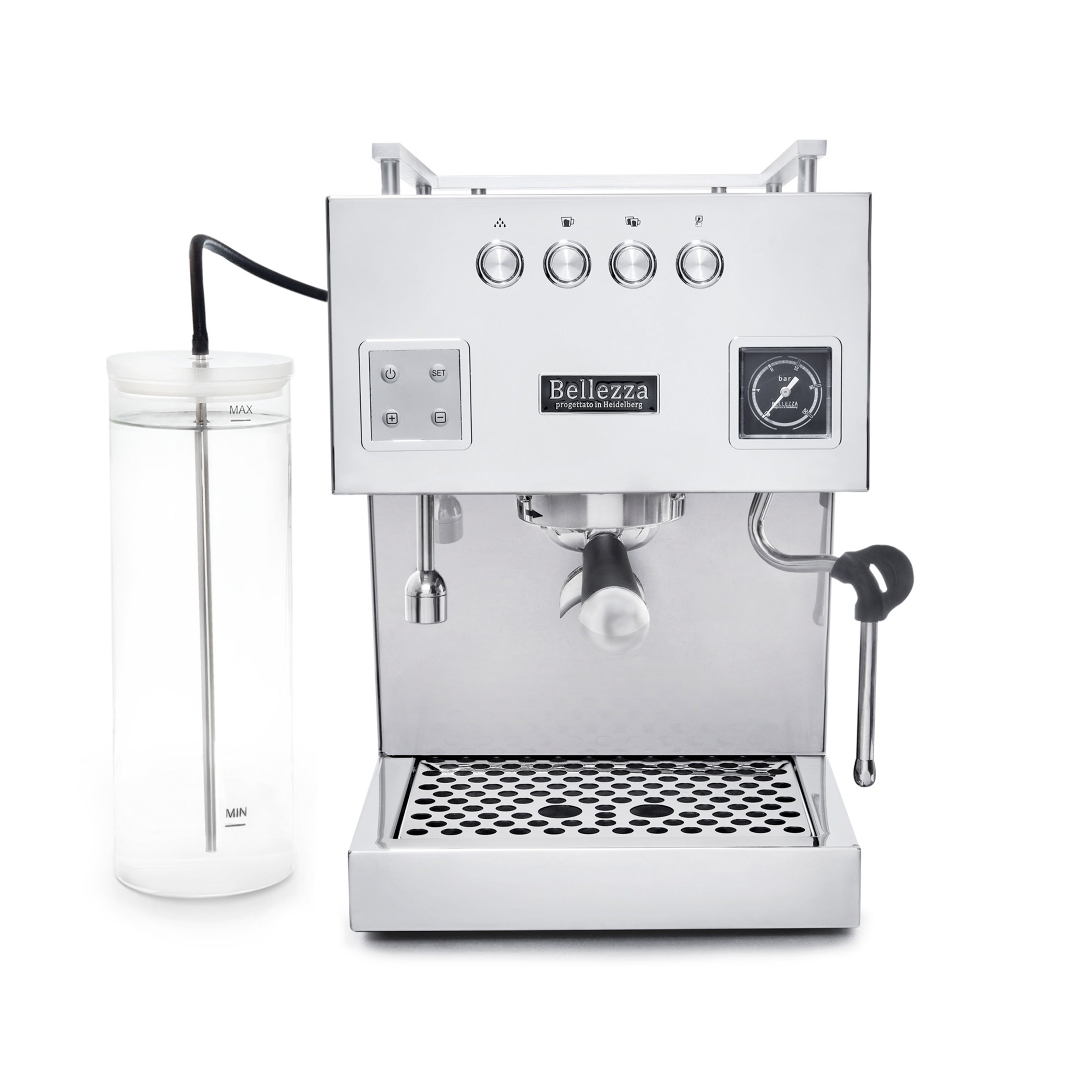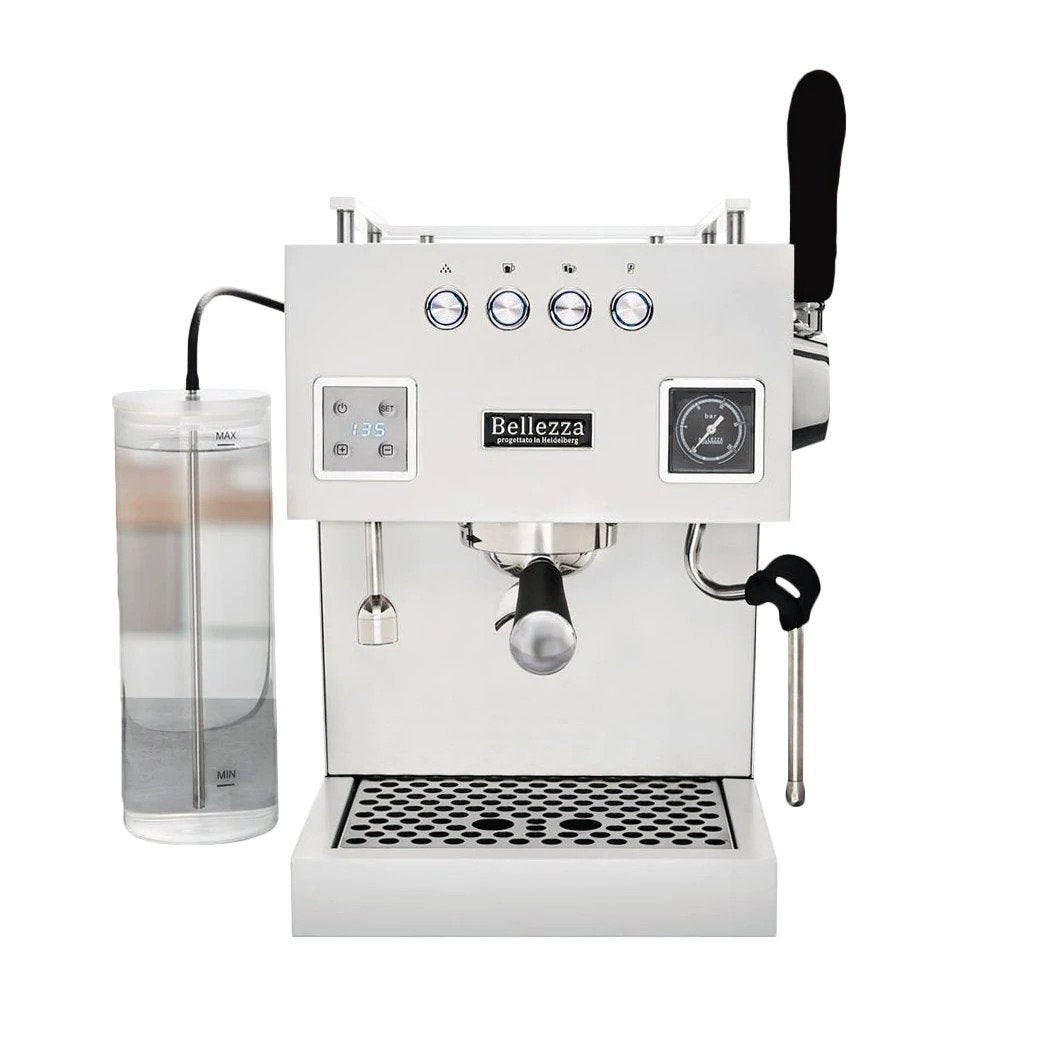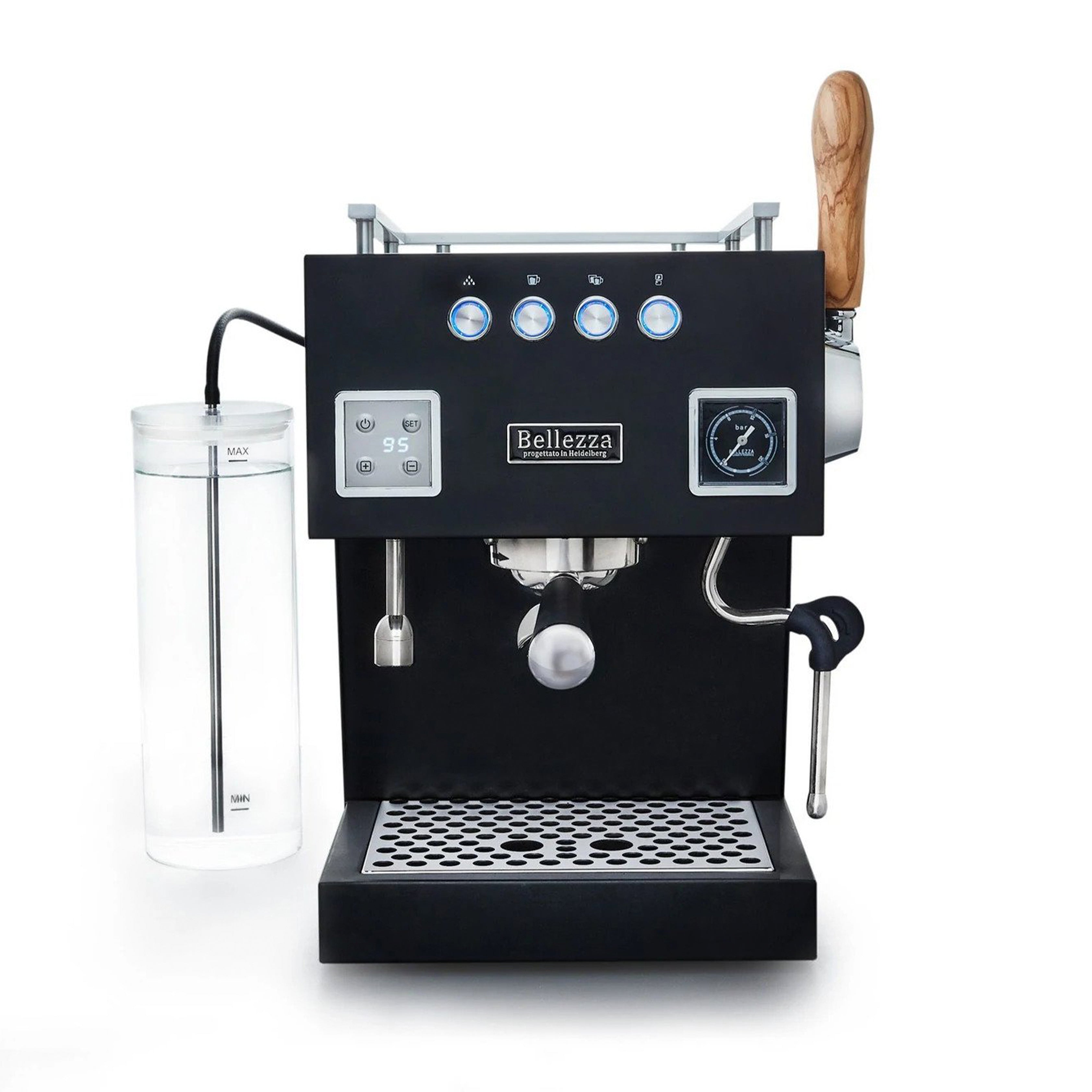 Bellezza Belona
Available upon request. Please contact us for the estimated delivery time.
Bellona is a dual system beauty with an external round design water tank. PDI Control, Shot Timer and stainless-steel elements offer a perfect taste and visually pleasing experience. The constant temperature and seemingly endless steam performance unfold a plethora of flavors that take you on an espresso discovery journey.
The Bellezza brewing unit installed in our Bellona is an in-house creation and has a very high longevity. A great choice for every home barista. When it comes to top-notch home espresso machines, our Bellona has a variety of high-class traits in store.
Fresh water tank 1,8 Liters
PID Controller
Dimensions 21cm x 37cm x 41.5cm
Weight 23 kg
Voltage 220 V / 120 V
Power 2000 W
$

$

You might also like

$

$