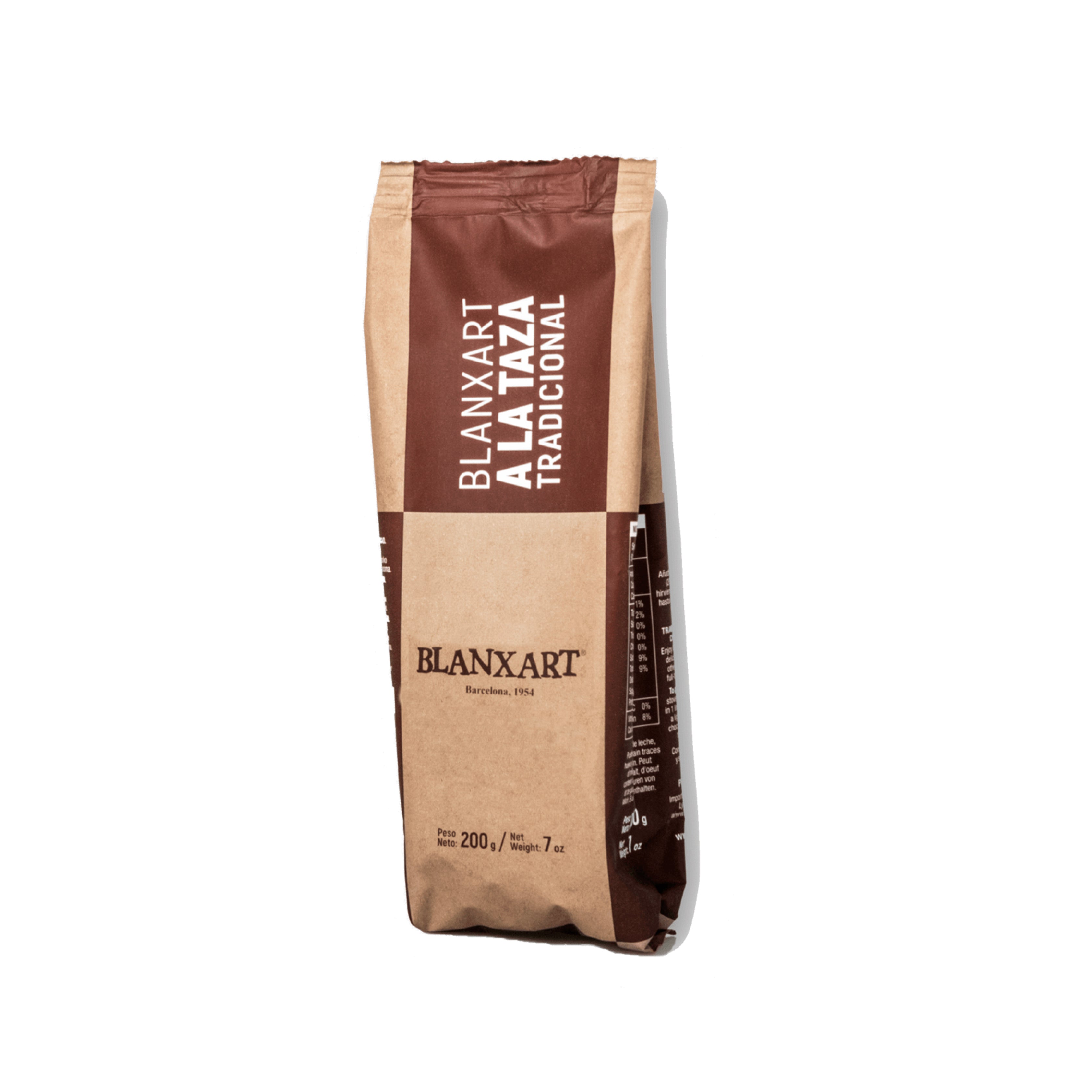 Blanxart To The Cup 200 gr
Blanxart in the cup is a preparation of cocoa powder to make in the cup, very easy to prepare following the instructions on the package. Try it with multiple recipes: delicious with milk, vegetable drinks, water... Therefore, the whole family likes it. Share the experience with family and friends in the happiest moments. 
BLANXART specialties are a tribute to the tradition, experience and know-how of our master chocolatiers. The philosophy of our recipes is to maintain and give value to the craftsmanship of chocolate that has been with us since 1954. Blanxart takes care of the greatest detail in the selection of raw materials and the ideal ingredients for a quality product. 
INGREDIENTS
Sugar, defatted cocoa powder (20%), corn starch, aroma. 
NUTRITIONAL INFORMATION
Energy value: 381kcal / 1594 KJ
Fat: 2.2g /of which saturated: 1.4g
Carbohydrates: 80.2g
Proteins: 60.1g
Salt: 0.00g
ALLERGENS
May contain traces of gluten, egg, and milk
CONSERVATION AND CONSUMPTION
Store in a cool, dry place between 15 and 18ºC.
$

$

You might also like

$

$