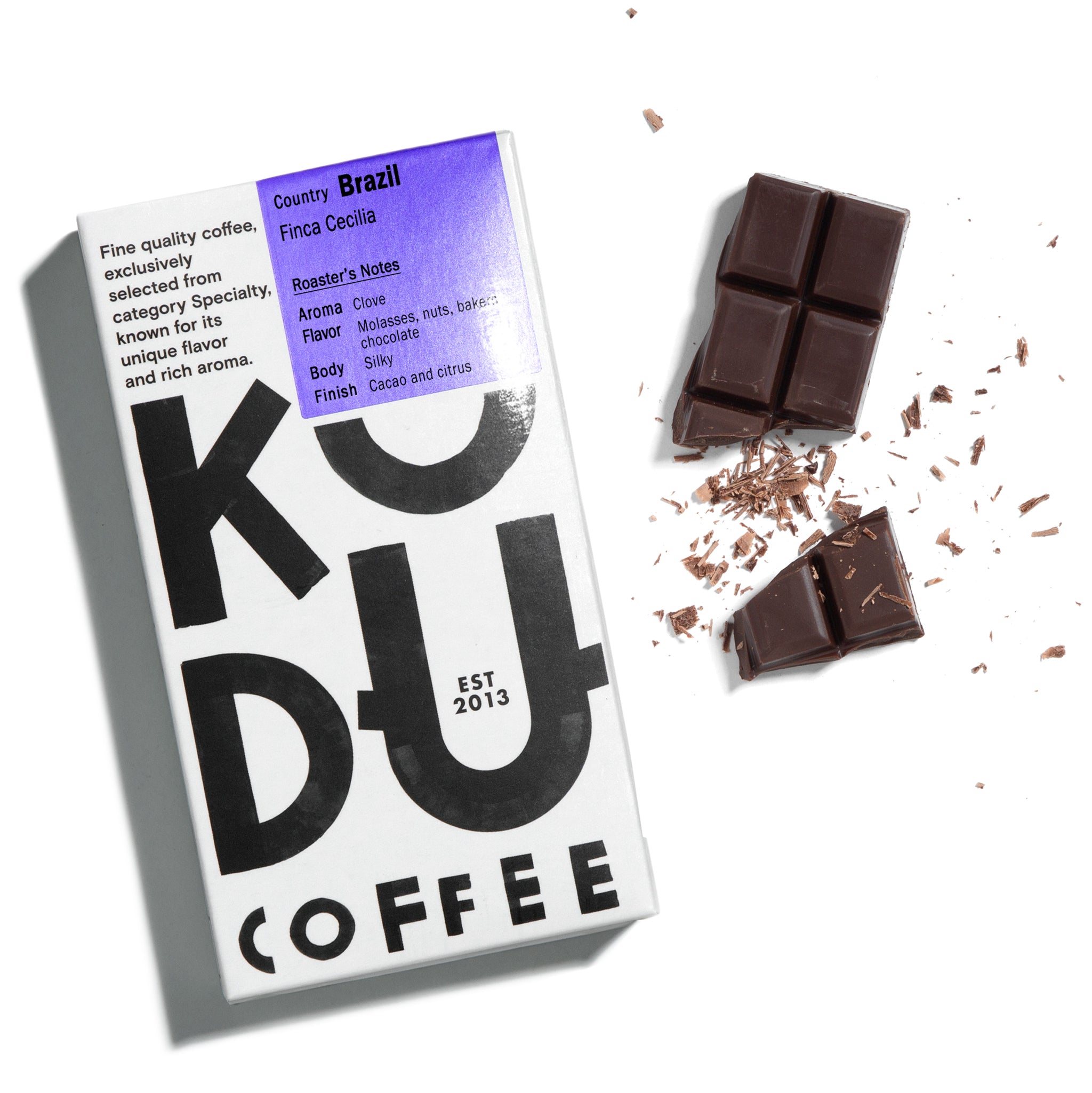 Brazil Finca Cecilia (250g)
Sweet and delicately crisp. Walnut, fresh-cut fir, carob, raisin, a spicy floral hint in aroma and in the cup, where the carob sweetness and rounds toward chocolate. Quiet, backgrounded acidity and syrupy mouthfeel.
Farm: Finca Cecilia
BEHIND PRODUCTION
This coffee is produced by Pedro Humberto Veloso in the Santa Cecilia farm, at 1100 meters above sea level in the Cerrado Mineiro region in Minas Gerais province, Brazil. The round and balance body of this coffee makes for an excellent choice to serve as a single origin brew.
LOCATION
Minas Gerais is in the north of the southeastern subdivision of Brazil, which also contains the states of São Paulo, Rio de Janeiro and Espírito Santo. It borders on Bahia (north), Goiás (west and northwest), Mato Grosso do Sul (far west), the states of São Paulo and Rio de Janeiro (south) and the state of Espírito Santo (east). It also shares a short boundary with the Distrito Federal (northwest).



We got our hands to this amazing coffee in 2013 when we established our company.
About Cecilia
PRODUCER:

Pedro Humberto Veloso
TERROIR:

Cerrado Mineiro
ALTITUDE:

1100- 1400 m
PROCESS:

Natural, Dried On Patio
ARRIVED IN:

60kg Bags
VARIETIES:

Red Catuai
AROMA:

Clove
FLAVOR:

Molasses Nuts, Chocolate
BODY:

Syrupy
FINISH:

Cacao, Citrus
Minas Gerais features some of the longest rivers in Brazil, most notably the São Francisco, the Paraná and to a lesser extent, the Rio Doce. The state also holds many hydroelectric power plants, including Furnas. Some of the highest peaks in Brazil are in the mountain ranges in the southern part of the state, such as Serra da Mantiqueira and Serra do Cervo, that mark the border between Minas and its neighbors São Paulo and Rio de Janeiro.
The most notable one is the Pico da Bandeira, the third highest mountain in Brazil at 2890 m, standing on the border with Espírito Santo state. The state also has huge reserves of iron and sizeable reserves of gold and gemstones, including emerald, topaz and aquamarine mines. Emeralds found in this location are comparable to the best Colombia-origin emeralds, and are most often a bluish-green color.
$

$

You might also like

$

$