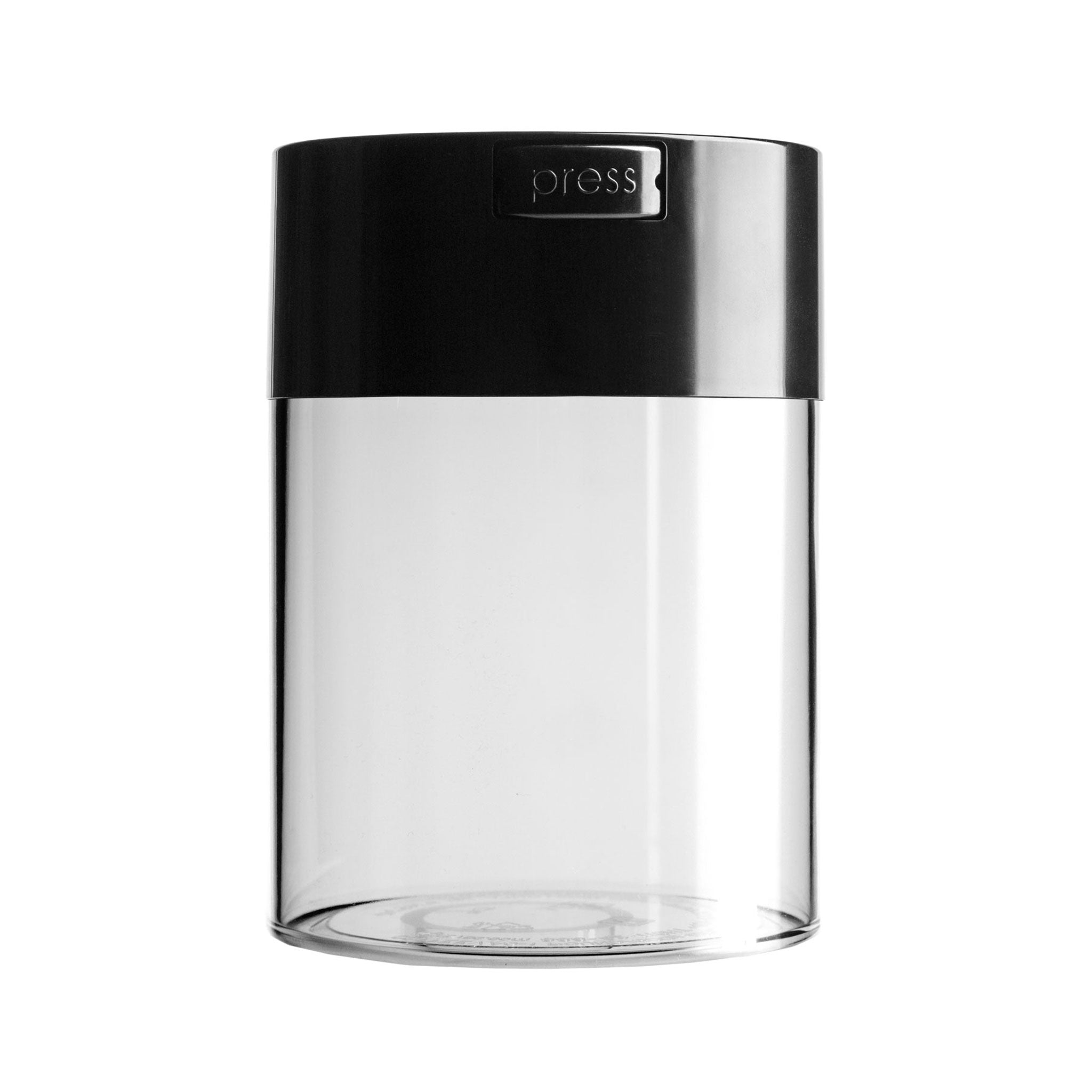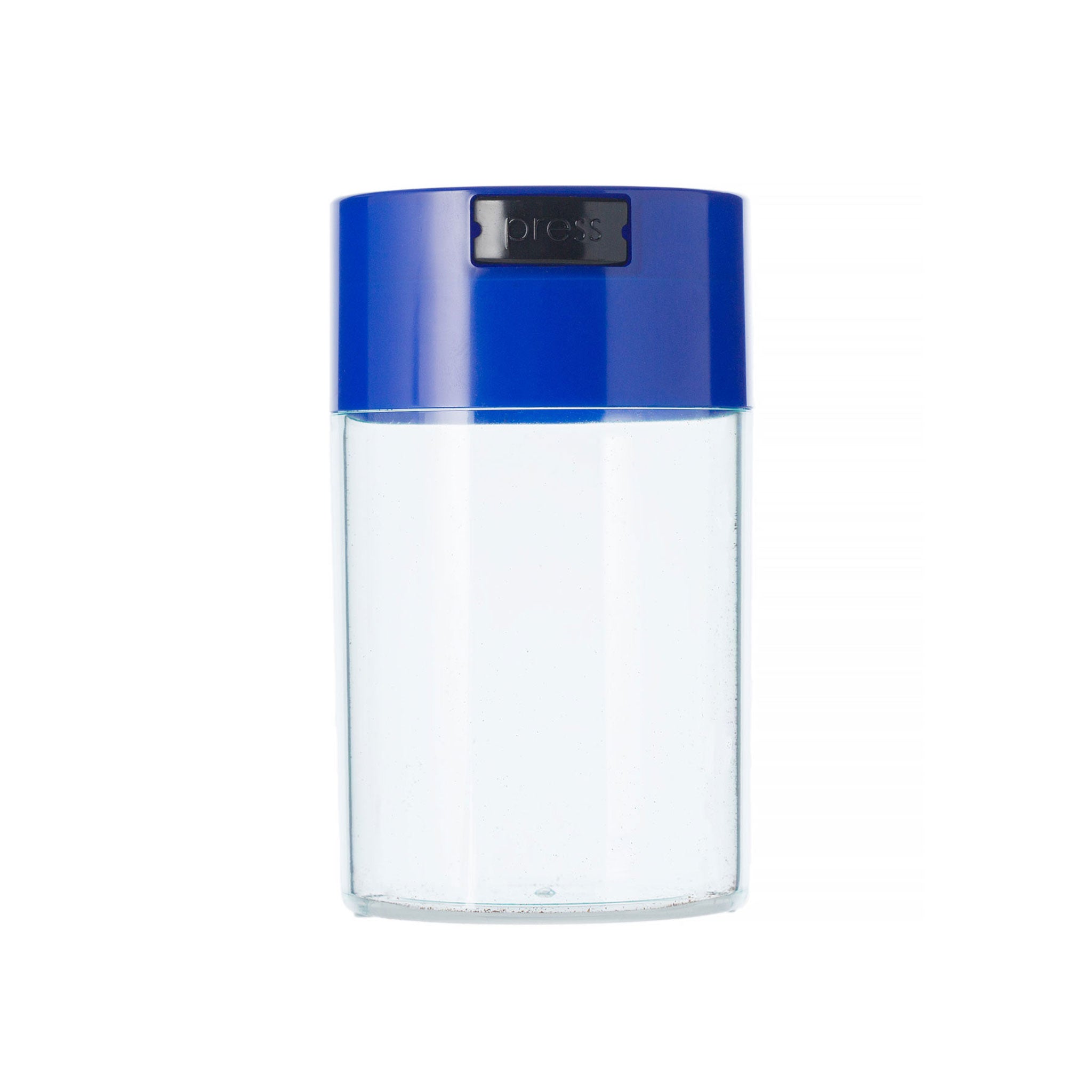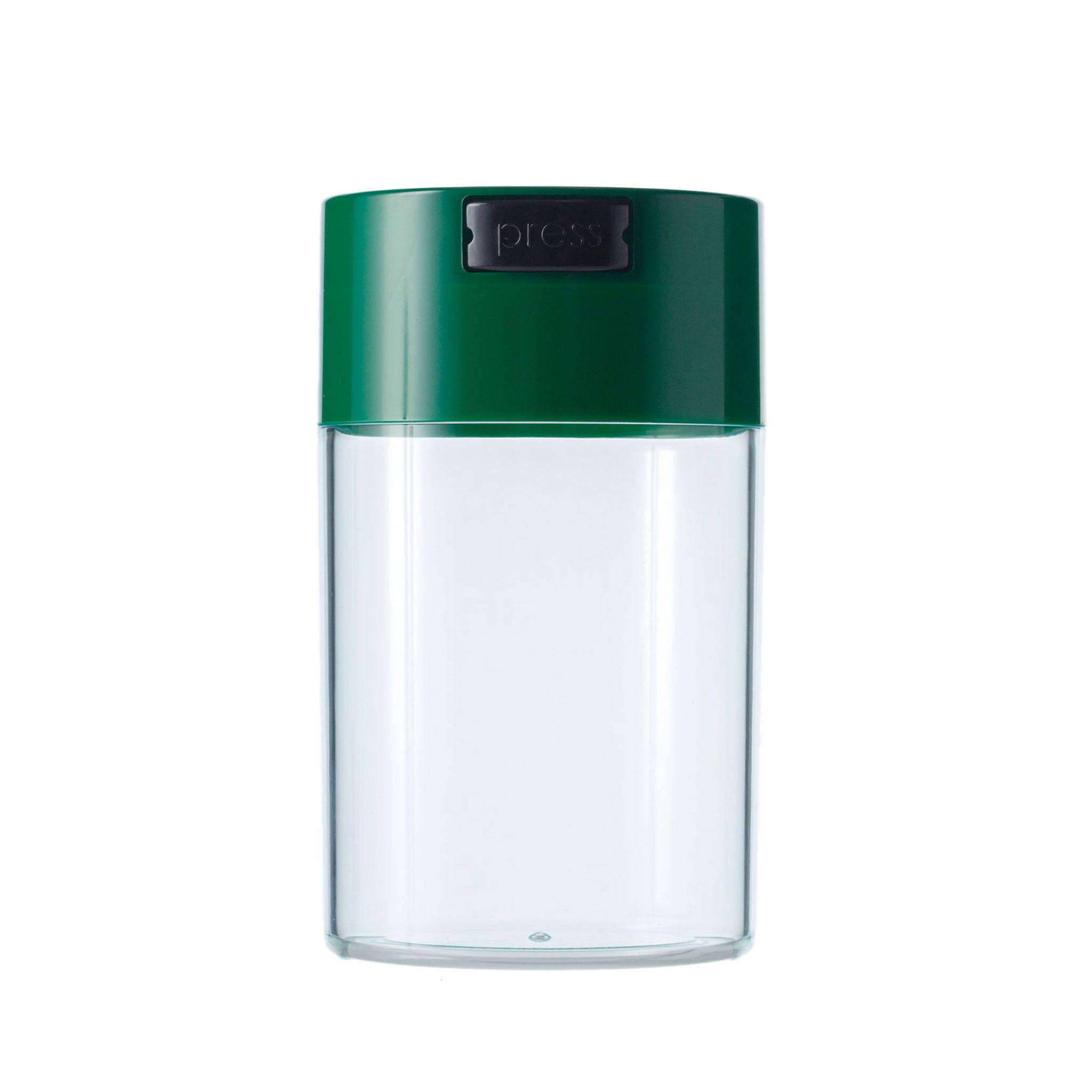 TightVac 2,35ltr/680gr
TightVac's CoffeeVac has a unique patented vacuum open & close coffee storage system that acts in exactly the same way as a one way degassing valve, allowing natural gasses to escape without allowing any oxygen into the container. CoffeeVacs are a revolution in coffee storage; Air Tight & Odor-Proof, they create a vacuum seal every time you open and close the container.
They come in a large selection of sizes & in Solid, Tinted or Clear body styles. TightVacs and CoffeeVacs are also refrigerator & freezer friendly. These are the necessary & important components that make CoffeeVacs the ideal coffee storage container. Insuring freshness, maintaining the aromatic & subtle flavors of your coffee, makes TightVacs and CoffeeVacs the only container on the market that will keep the qualities of these delicate earth given products fresher for longer so you can enjoy great tasting coffee all the time!
No matter which way you choose to store coffee, CoffeeVacs are the ultimate choice for a coffee storage container and will insure the perfect cup or two or three all day long!
$

$

You might also like

$

$