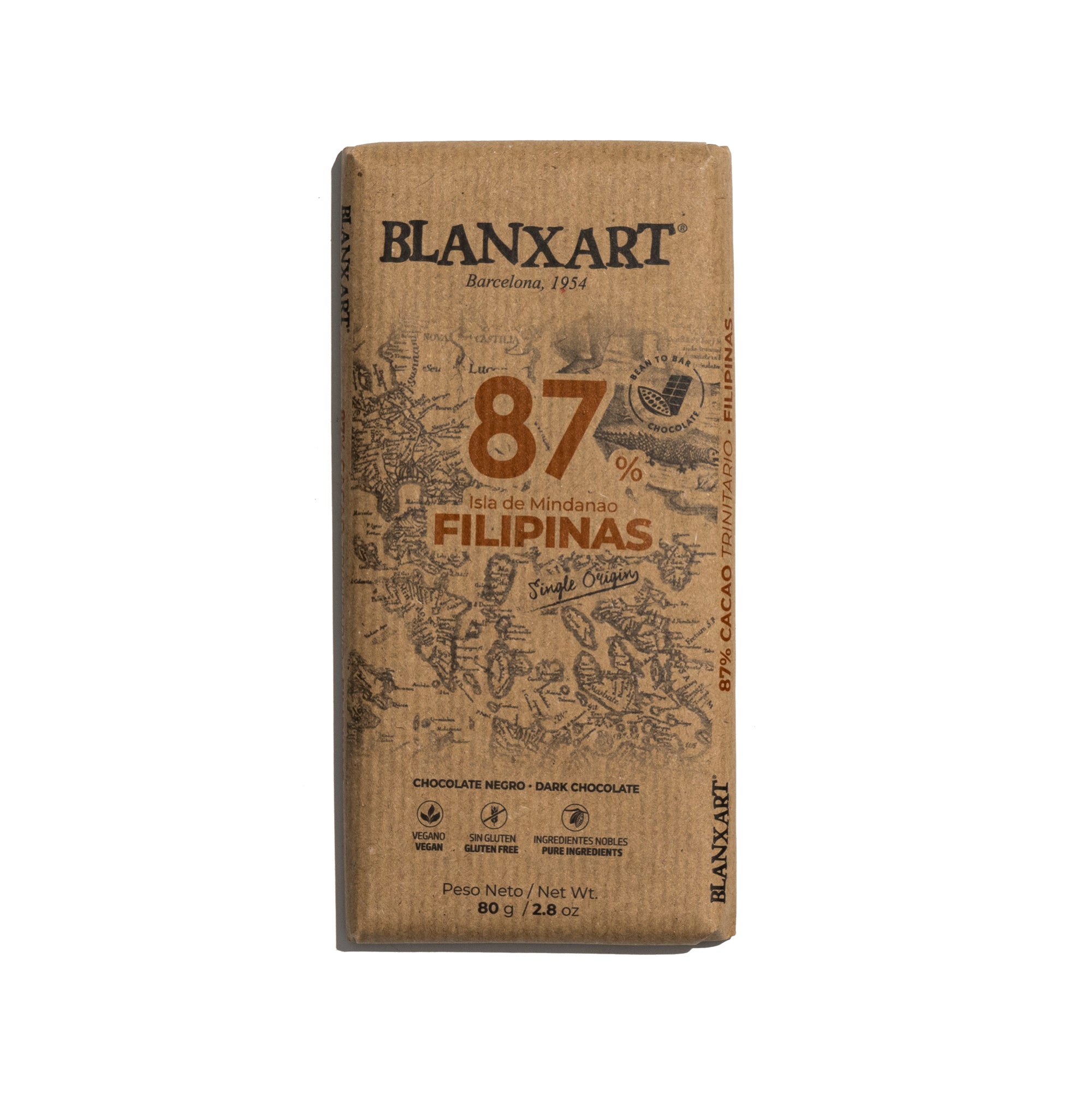 Blanxart Filipinas 87% 80 gr
ATTENTION: THIS PRODUCT IS AVAILABLE TO SHIP ONLY IN ATTICA, GREECE
Intensity of aromas presented in a balanced way.
It begins with sweet nuances of dried fruits, linked with a fruity note reminiscent of apple and dried fruit.

Vegan and gluten-free chocolate. Made with fine cocoa of the Mindanao Island in Phillipines.
Blanxart creates chocolates exclusively with cocoa from a single origin, to enhance the uniqueness of each of the recipes. Following the Bean to bar process, Blanxart controls the entire process: from the selection of cocoa in small plantations, the slow roasting in our facilities, to the packaging of the chocolate bar.
CONSERVATION AND CONSUMPTION
It is recommended to store in a cool and dry place, between 15 and 18ºC. Given the qualities of the product, avoid the refrigerator if possible. Dark chocolate has a shelf life of 2 years from its manufacture.
$

$

You might also like

$

$