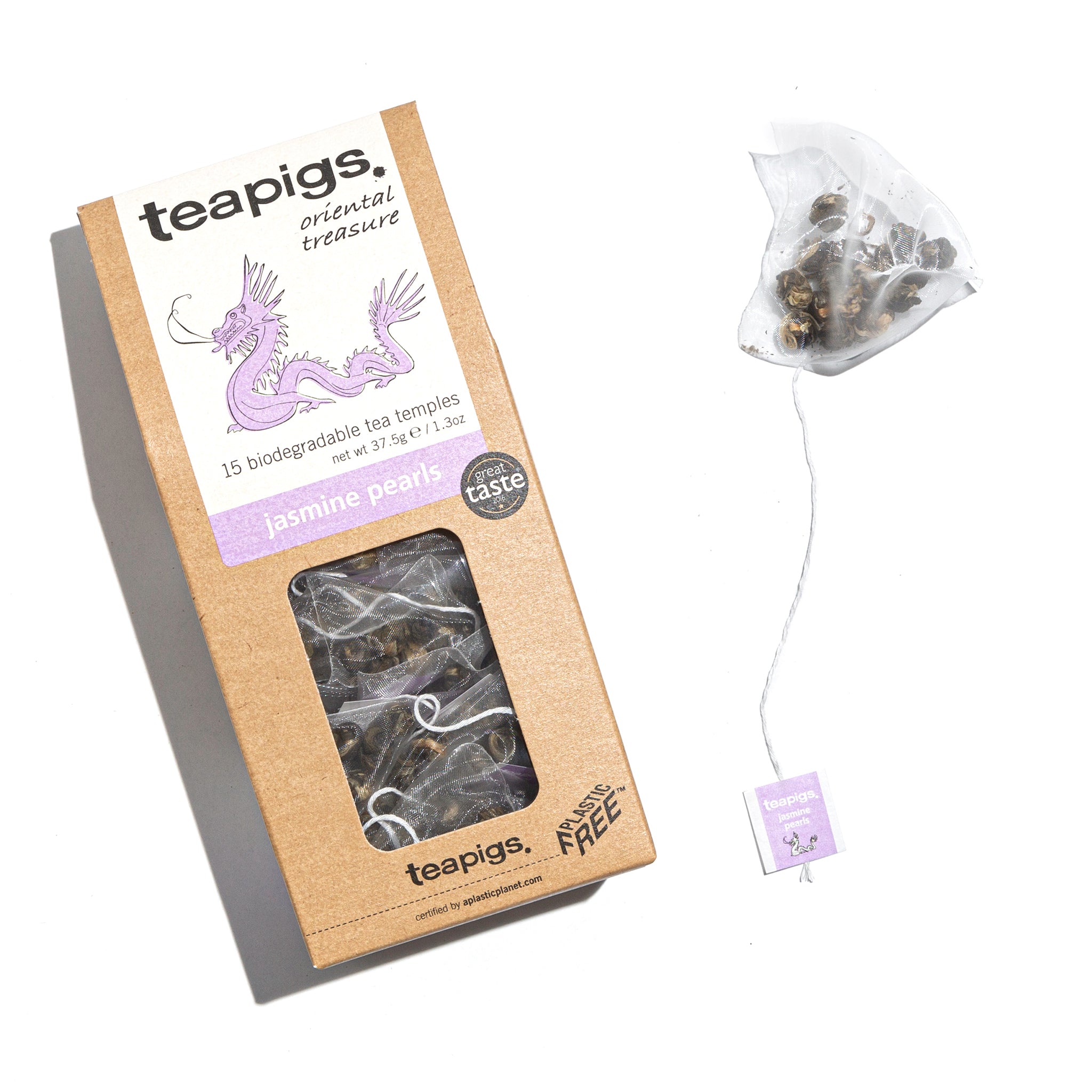 Teapigs Jasmine Pearls Tea 15τμχ
The leaves of this beautiful green tea from southern China are carefully hand-rolled into precious pearls then engulfed in fresh jasmine flowers. Left to nestle amongst the flowers, the tea absorbs that lovely, natural, floral scent for a tea that tastes delicate and pure.
Jasmine pearl green tea
Very delicate green tea with a light, floral, refreshing, natural jasmine taste.
One tea temple per person. Infuse in boiling water. Brew for 3+ minutes. 
$

$

You might also like

$

$