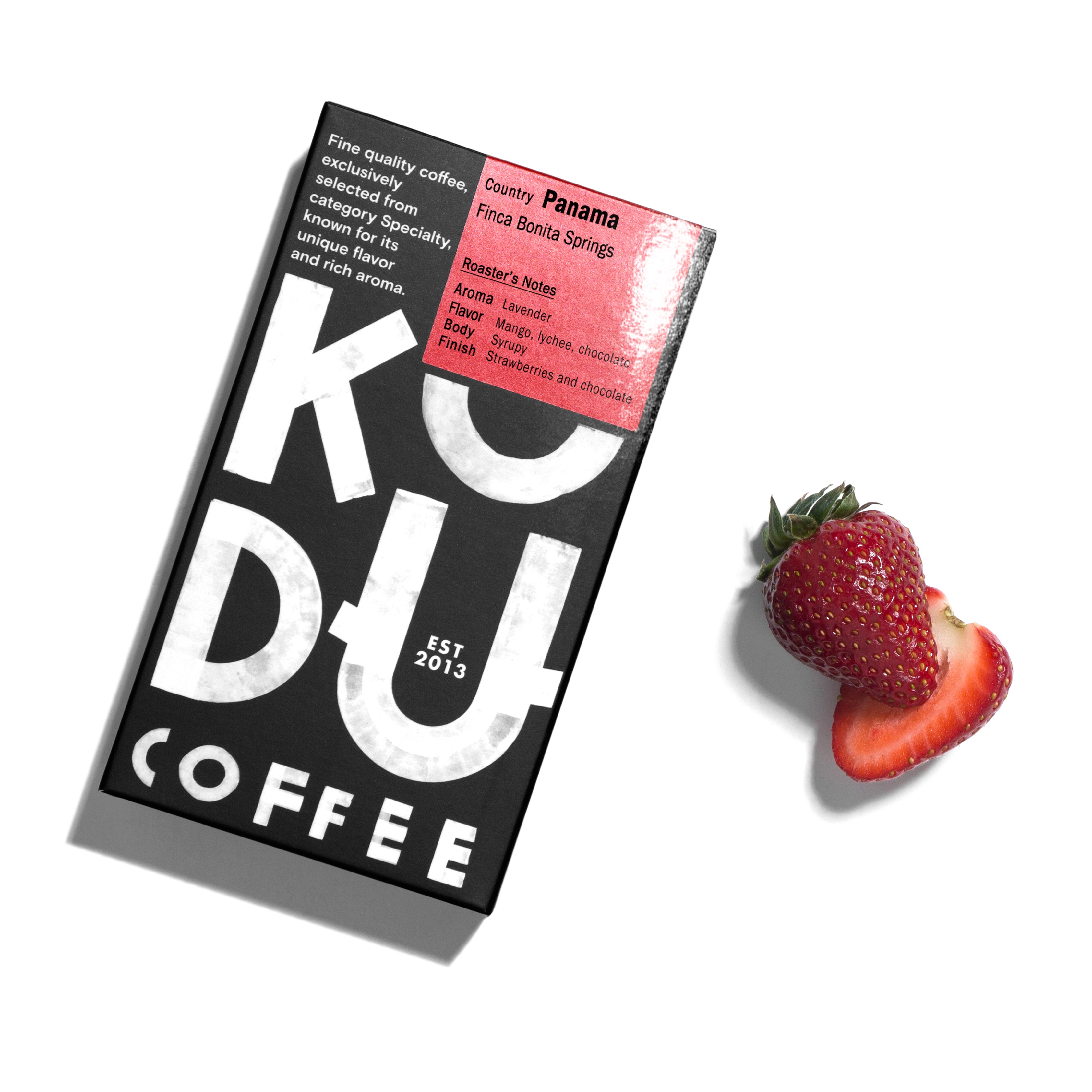 Panama Finca Bonita Springs (200g)
Juicy and lingering. Rose, raspberry, orange zest, strawberry and mango in the aromas and flavor. Juicy bright acidity. Smooth and delicate at the same time. The sweet tart finish resonates with pineapple, jasmine and sweet vanilla notes.
FARM: BONITA SPRINGS
BEHIND PRODUCTION Miro's Family
In 2017, Arturo Miró and Olmedo Miró launched a new business model, converting theexisting farm and its traditional harvest-and-sell process into a fully operational specialty coffee farm, complete with its own drying and processing plant. The changes on the farm have been exciting and rewarding to watch.
LOCATION
Finca Bonita Springs is located in Alto Lino, Boquete, Panama, only tenminutes from the center of the town of Boquete. It has been owned and operated by the Miró family for over 80 years. The farm consists of 36 hectares of primecoffee-growing land slicing down into the heart of the Boquete valley. Water is its most abundant feature: Two rivers, four streams, five natural springs and two waterfalls flow through and about the land, affecting its soil chemistryand its native flora and fauna.
With the high rainfall and humidity of the valley, cold misty Atlanticwinds coming from over the continental divide, as well as warmer Pacific breezes from the southern lowlands, the property possesses a unique range of natural micro-climates. 



This coffee arrived to our Roastery via Uschi Zimmerman . Uschi is a highly respected coffee sales manager in Europe and Lattore & Dutch. She also brings coffee from Panama through her company called Panama Varietals. The collaboration with Uschi started in 2015 and the Lattorre project on 2019.
Bonita
PRODUCER:

Miro Family
TERROIR:

Santa Clara Chiriqui
ALTITUDE:

1250-1270 m
PROCESS:

Natural
ARRIVED IN:

45kg Yute Vacuum
VARIETIES:

Cattura
AROMA:

Rose
FLAVOR:

Jasmine, Raspberry, Mango
BODY:

Smooth and Round
FINISH:

Pineapple, Vanilla
20+ hectares of high-yield Caturra/Catuaicoffee trees are interspersed with ancient orange and lemon trees, enhancingthe cup of their coffees with distinctive floral and citrus notes.
10 hectares have been replanted withselective specialty varieties to broaden their range of offerings.
First lots of Pacamara, Sl 28,Laurina and Heirloom varieties will be ready for harvesting by 2021.
Regrowth of native flora and ourfauna sightings illustrate and highlight the result of environmentally friendlyagricultural techniques now in the use of property. Stepstowards social welfare and well being programs are been implemented to improvethe quality of life for the indigenous farm workers
$

$

You might also like

$

$