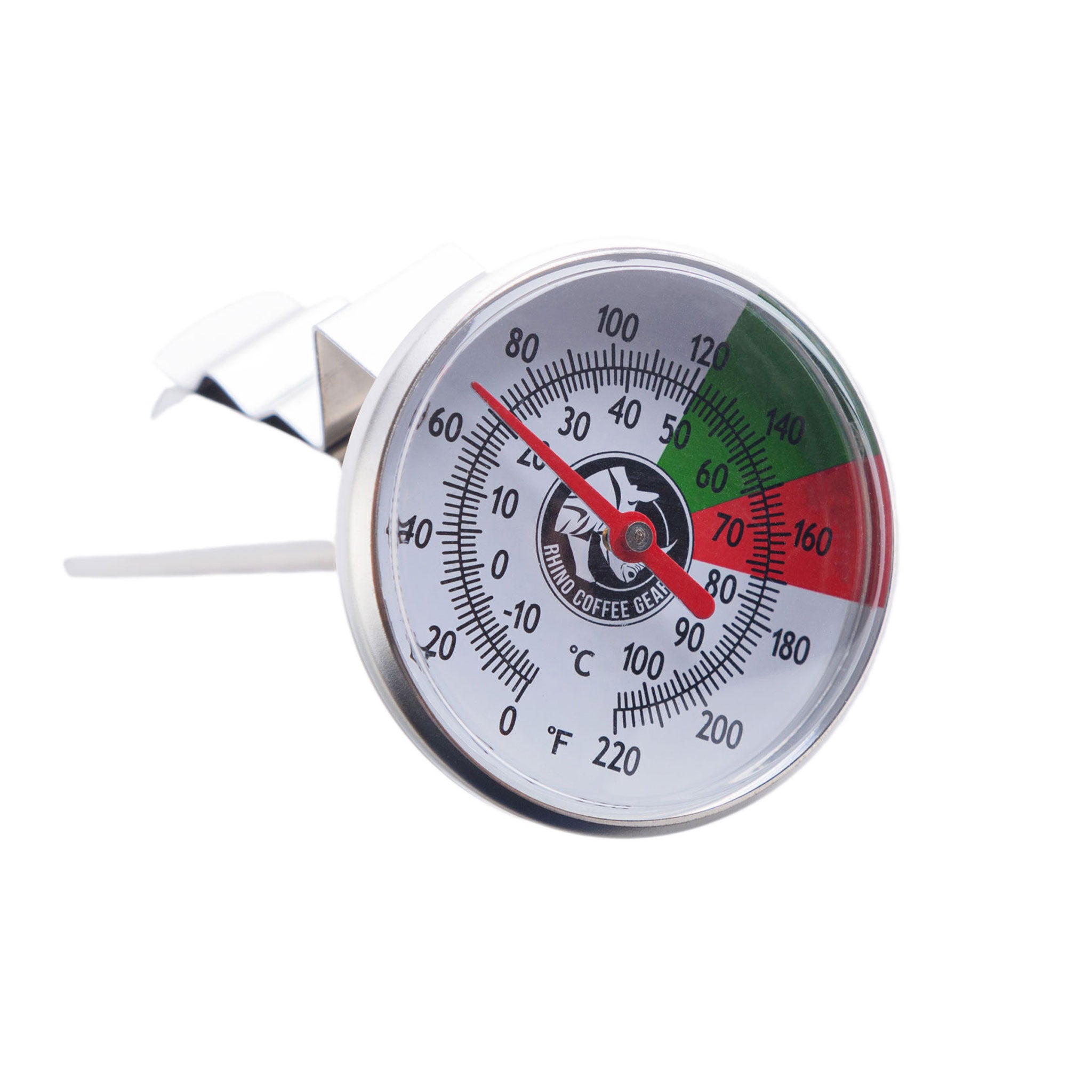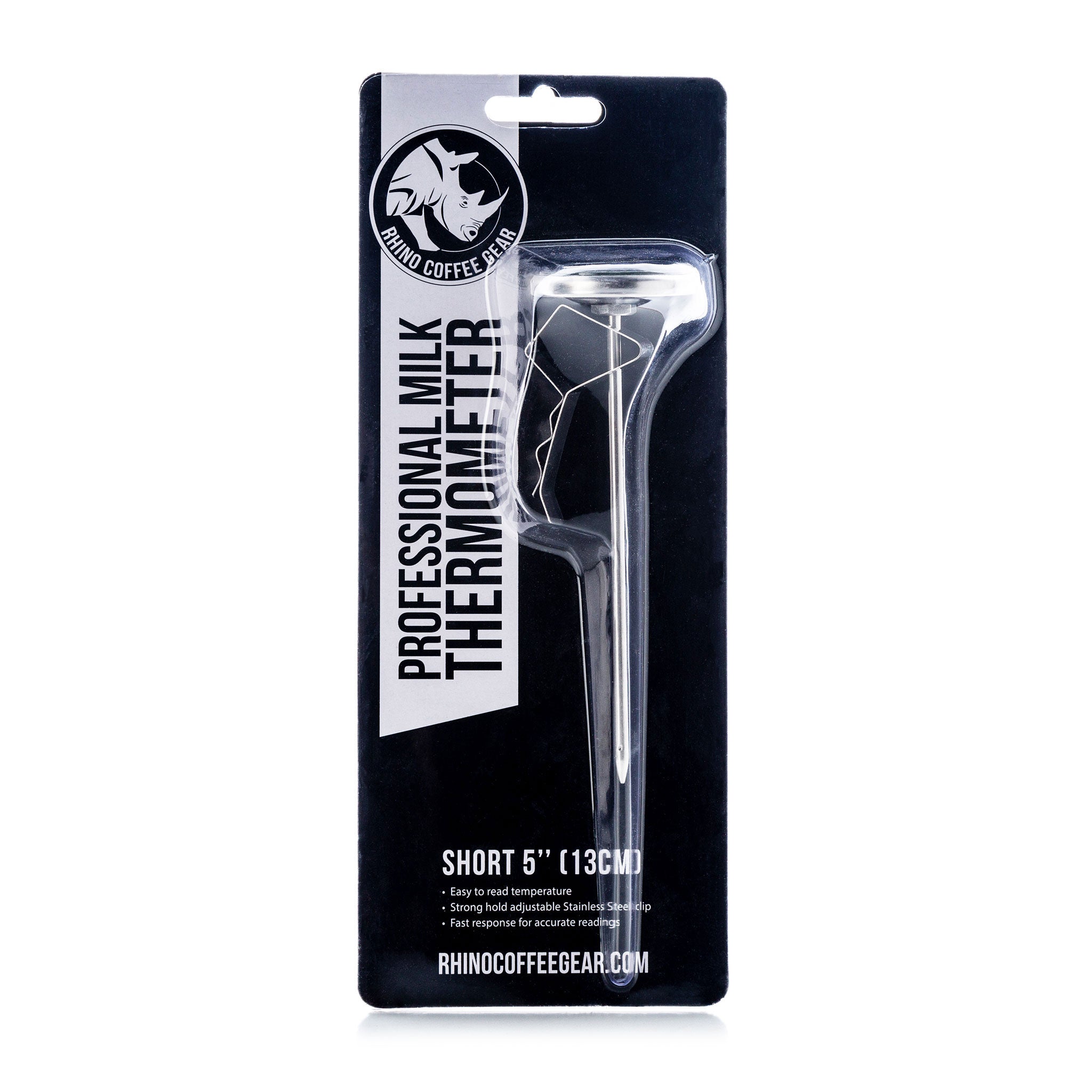 Rhinowares Steam Thermometer 13cm
The Rhinowares thermometers have an easy to read dial and are fast and accurate. Perfect for a busy cafe or for a person who wants accurate milk temperature.
The specially designed clip secures the thermometer to side of your pitcher and makes it easy to adjust the thermometer up and down to suit the height you need.
The thermometer is 13cm / 5 inches tall and has red and green zones for the perfect milk temperature.
Would suit 12oz and 20oz milk pitchers.
The ideal green zone ranges from 50c -65c and red zone is 65c - 75c. We suggest a milk temperature of 60c.
$

$

You might also like

$

$