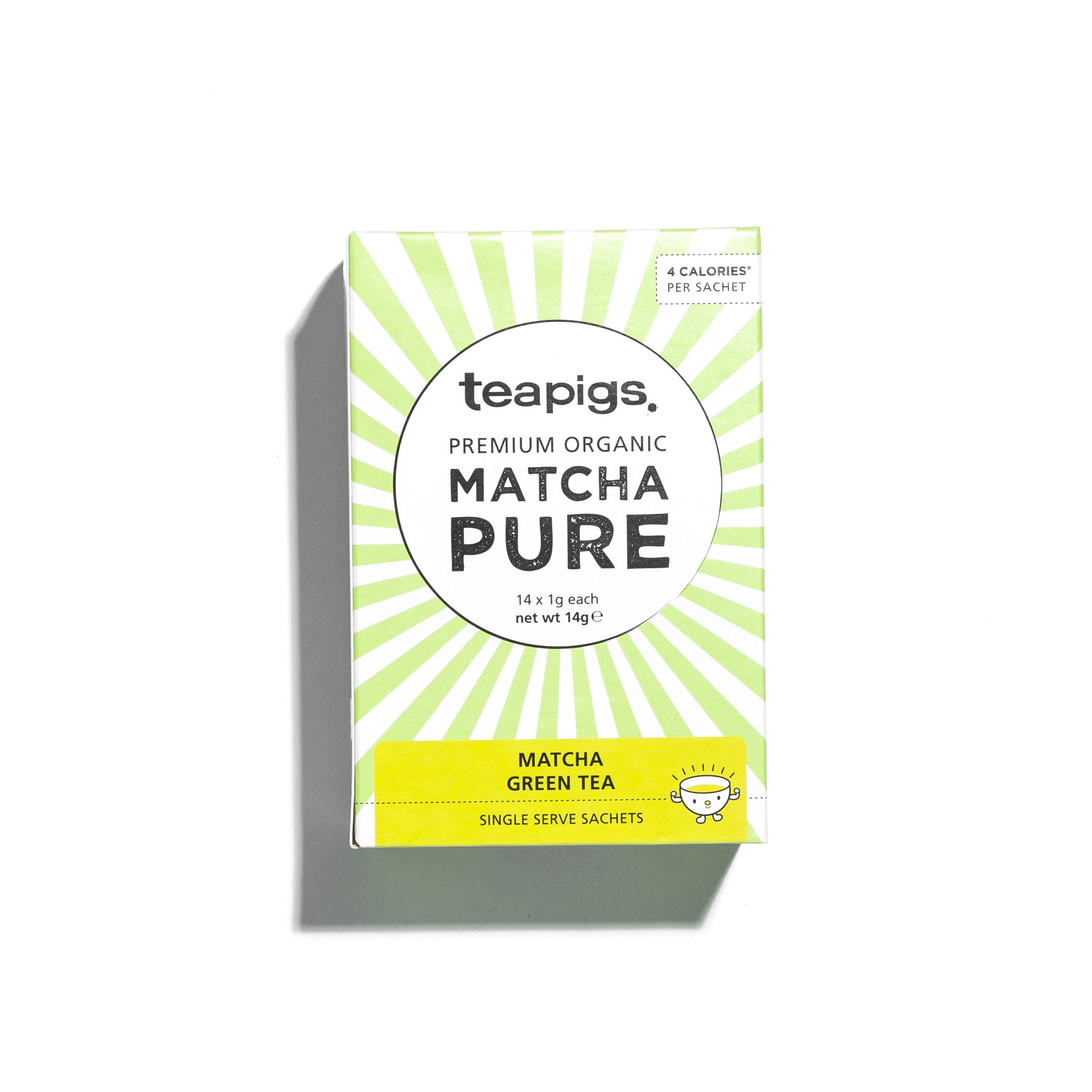 Teapigs Premium Organic Matcha Green Tea 14τμχ
These single serve sachets are ideal for people who want an energy boost at any time of day. Keep them in your drawer, in your handbag while on-the-go or stash them with your sports kit for a matcha fix at the gym.
You just pour the matcha sachet into a bottle of water and shake it like a Polaroid picture!   **please note** we have recently made a little change to the name and the packaging from 'premium matcha sachets' to 'matcha pure' - but don't worry this is exactly the same blend - just a simple name change.
Sweet taste with no bitterness or harshness
All you need is 1 sachet (approx. 1/2 tsp) of matcha and approx. 30ml water/juice/milk. Put the matcha in a glass, cover with the liquid, whisk or stir rapidly.
$

$

You might also like

$

$