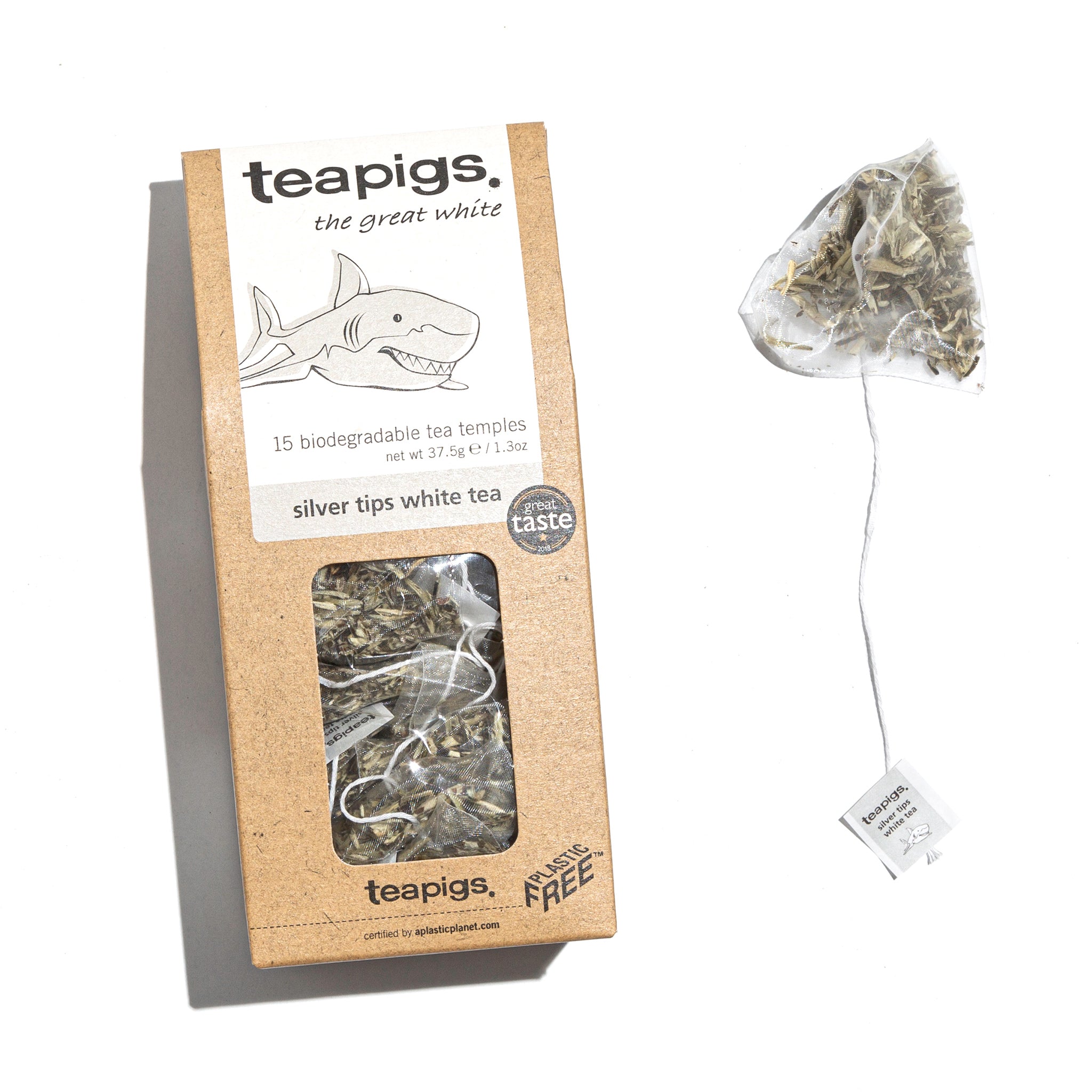 Teapigs Silver Tips White Tea 15τμχ
Grown in China, this genuine white tea is made from the freshest tea buds of the season. They are plucked within two hours of sprouting, then left to lay in the sun. If your usual white tea appears green in your cup, then it's probably a green tea; this, however, is the genuine white tea article. Possibly one of our most exclusive teas - refreshing, light and aromatic.
A very light and pure tea from Fujian China - this blend is a true delicacy.
Refreshing, light and aromatic - think peaches and apricots. Very pure. We have chosen to bring you genuine white rather than green tea masquerading as white tea.
One tea temple per person. Infuse in boiling water. Brew for 3+ minutes. 
$

$

You might also like

$

$