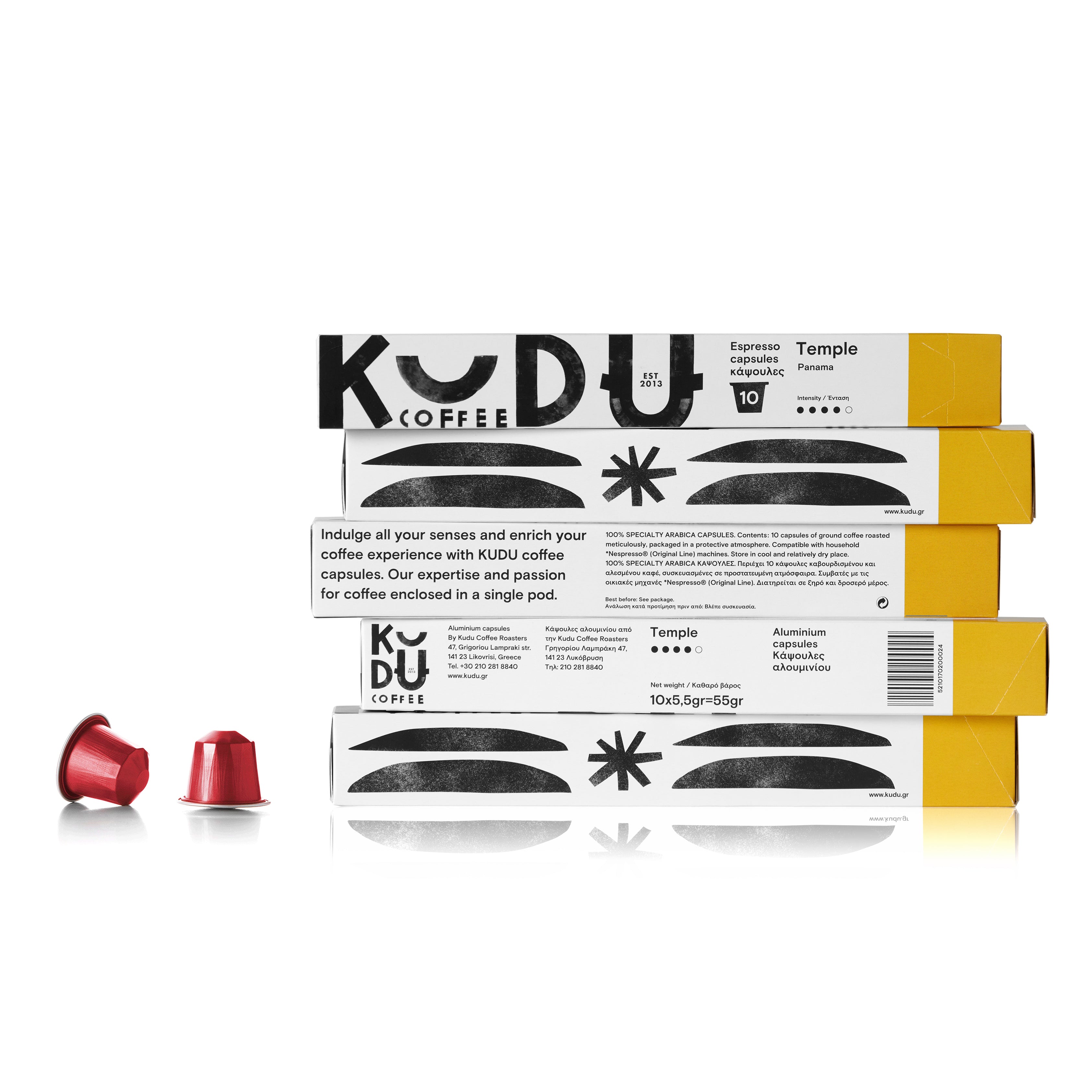 Aluminum capsules "TEMPLE" Panama 50x6 gr
Subscribe for 6 months and receive a discount coupon.
ⓘ Learn more
Subscribe to our service for a minimum of 6 months and receive a 15% discount coupon. This offer is valid for all subscribers who maintain their subscription for a period of 6 months or more. Please note that the discount coupon will be delivered to eligible subscribers via email within 30 days of reaching the 6-month subscription milestone.
Aromas of flowers and bright acidity of red and tropical fruits. Capsules from Panama came to be different from anything out there. Incredibly aromatic and sweet with notes of jasmine, acidity of raspberry, orange and finish of mango and pineapple, it is the trademark of the Specialty Coffee character, making it an unforgettable tasting experience.
*Capsules are not compatible with the following espresso machines:
Krups Nespresso Prodigio
Delonghi Nespresso Pixie

Delonghi Nespresso Expert EN350

Delonghi Nespresso Expert EN355

Delonghi  Nespresso EN110b
$

$

You might also like

$

$