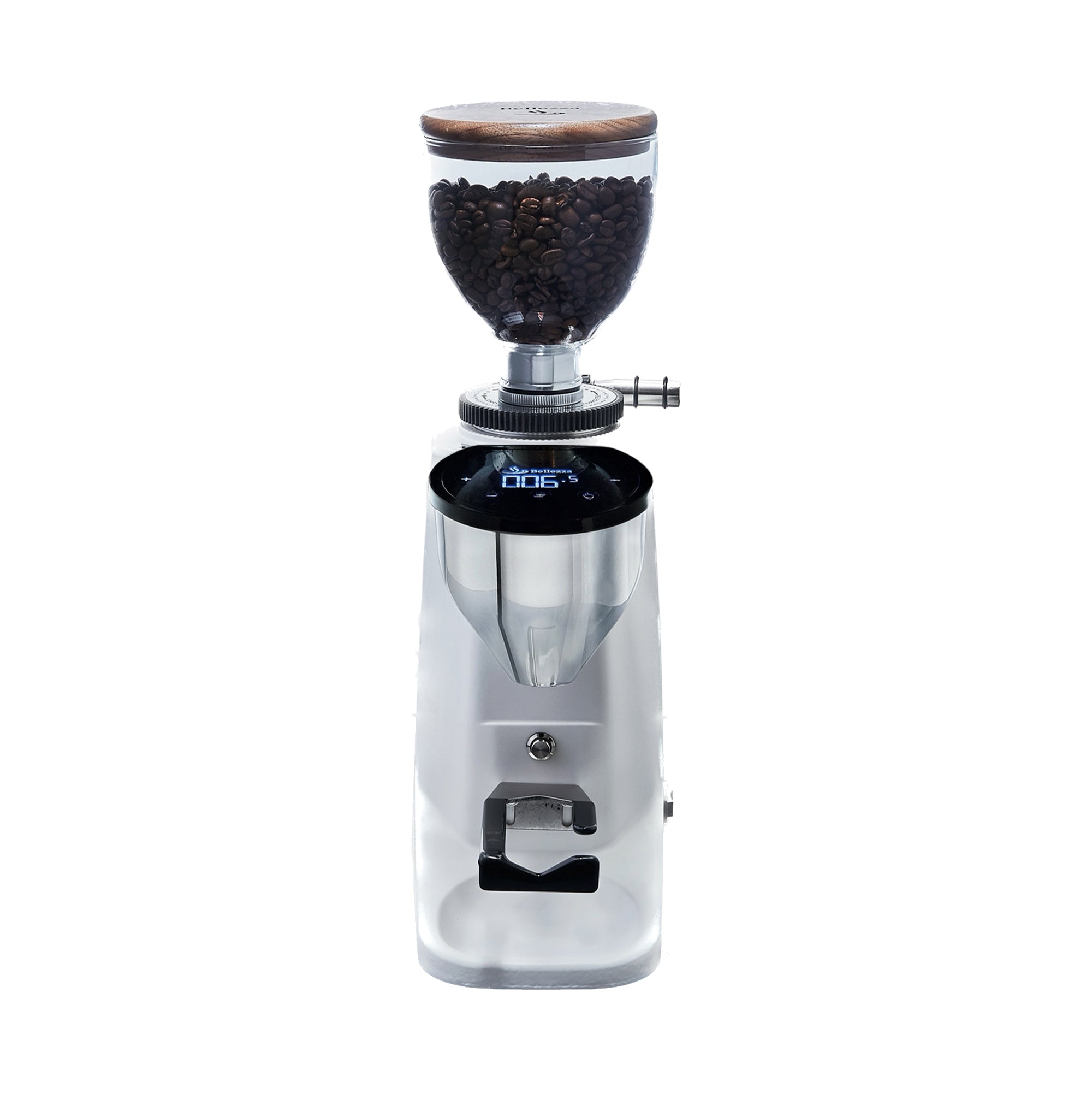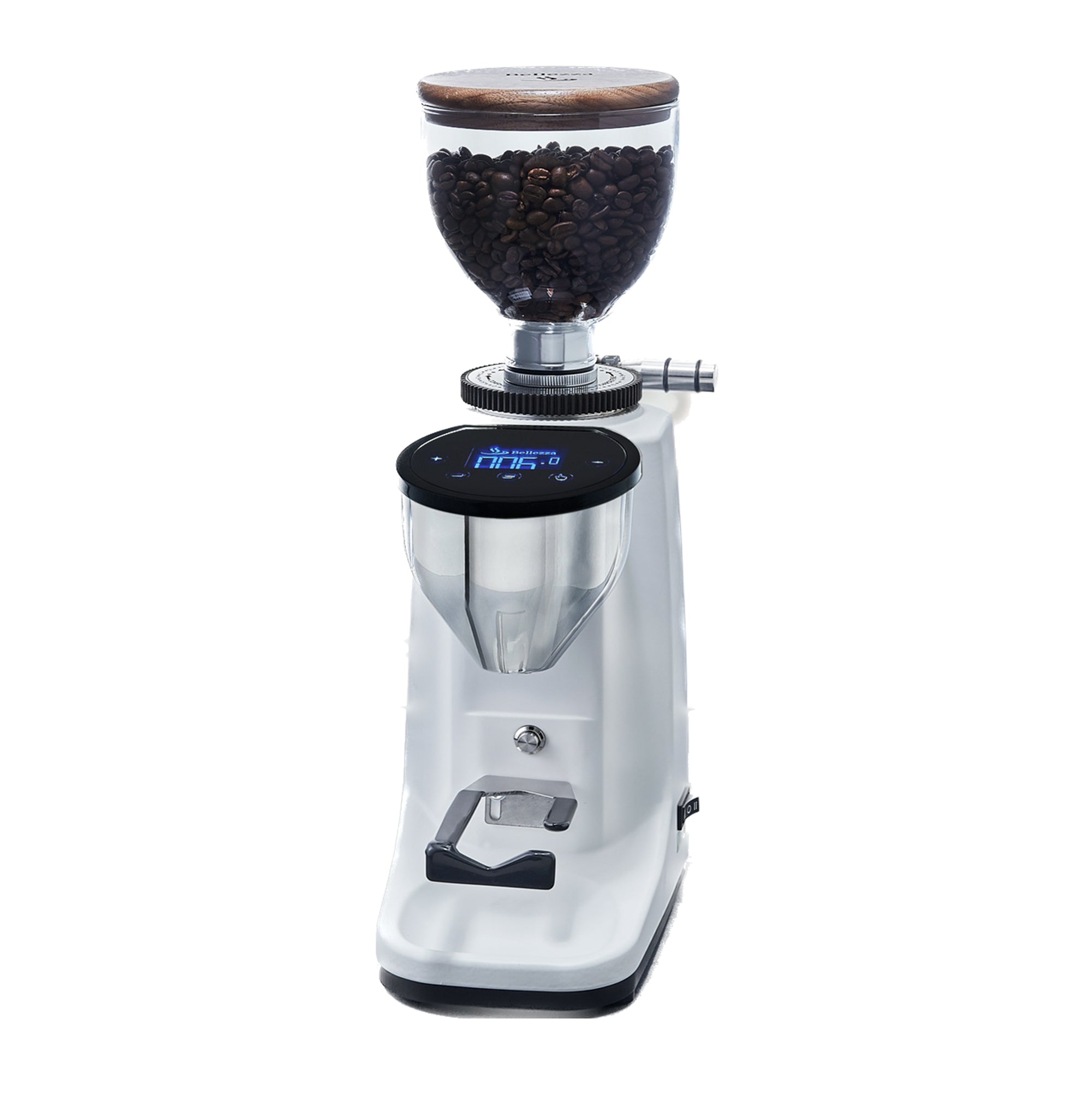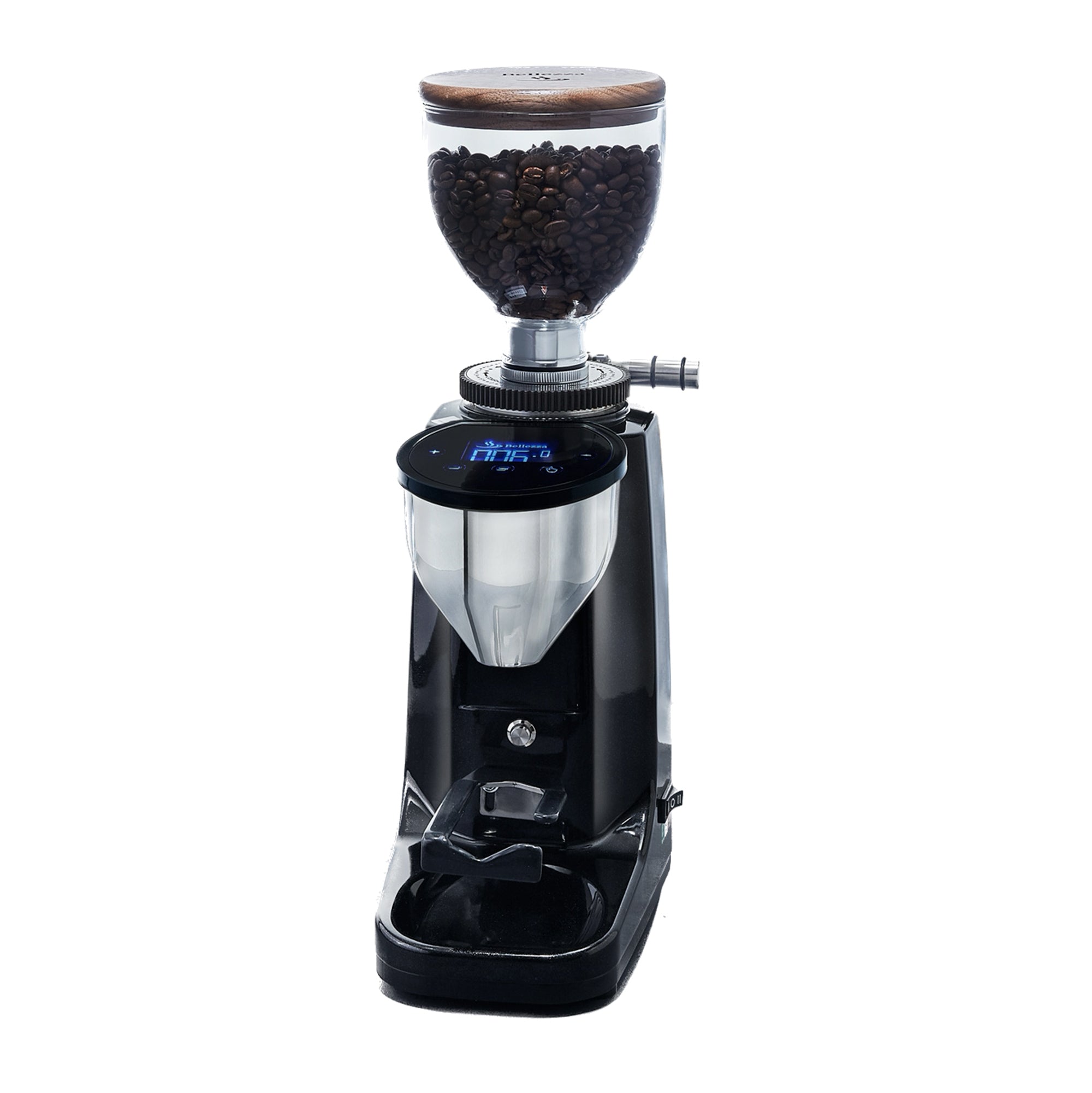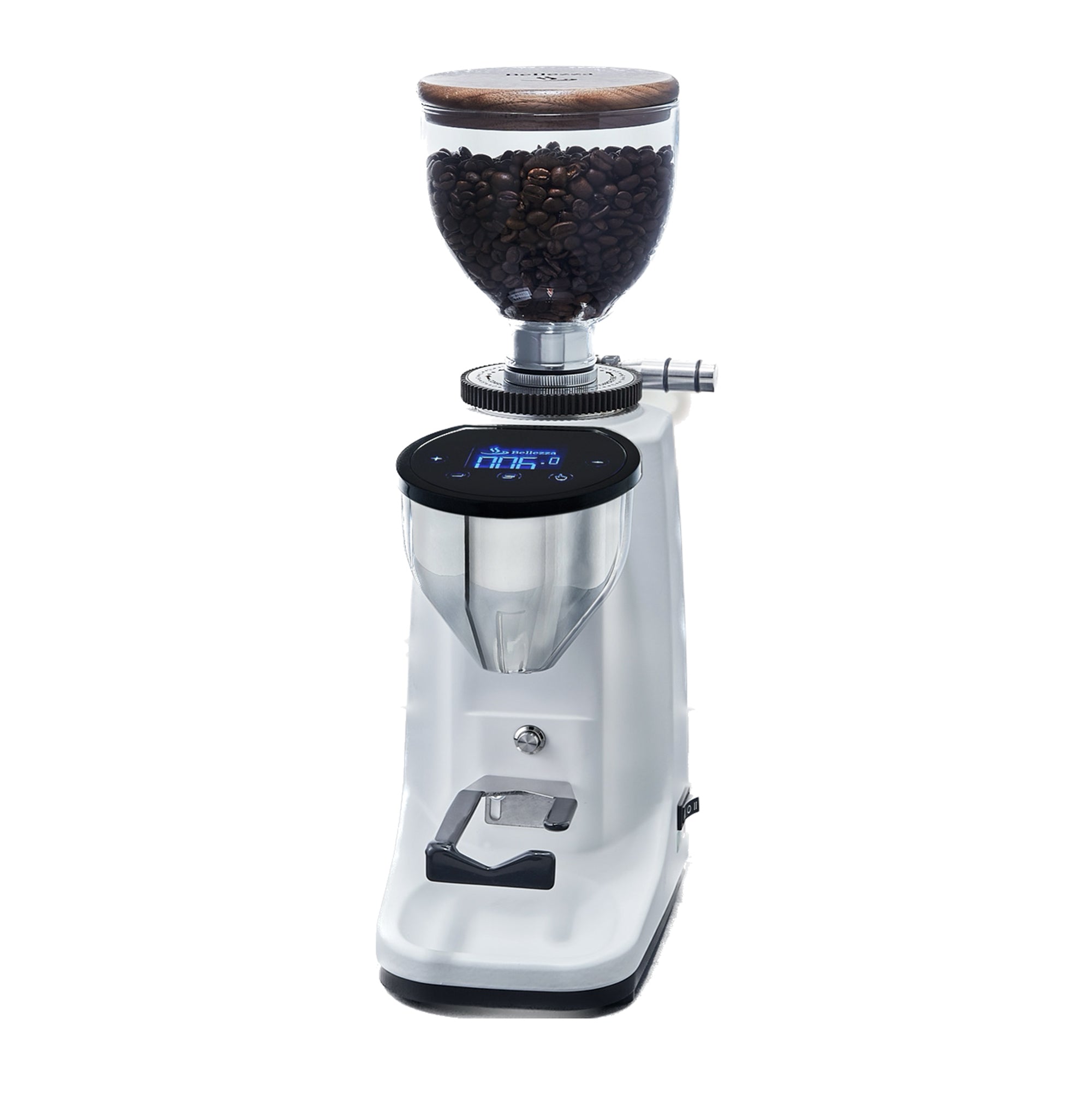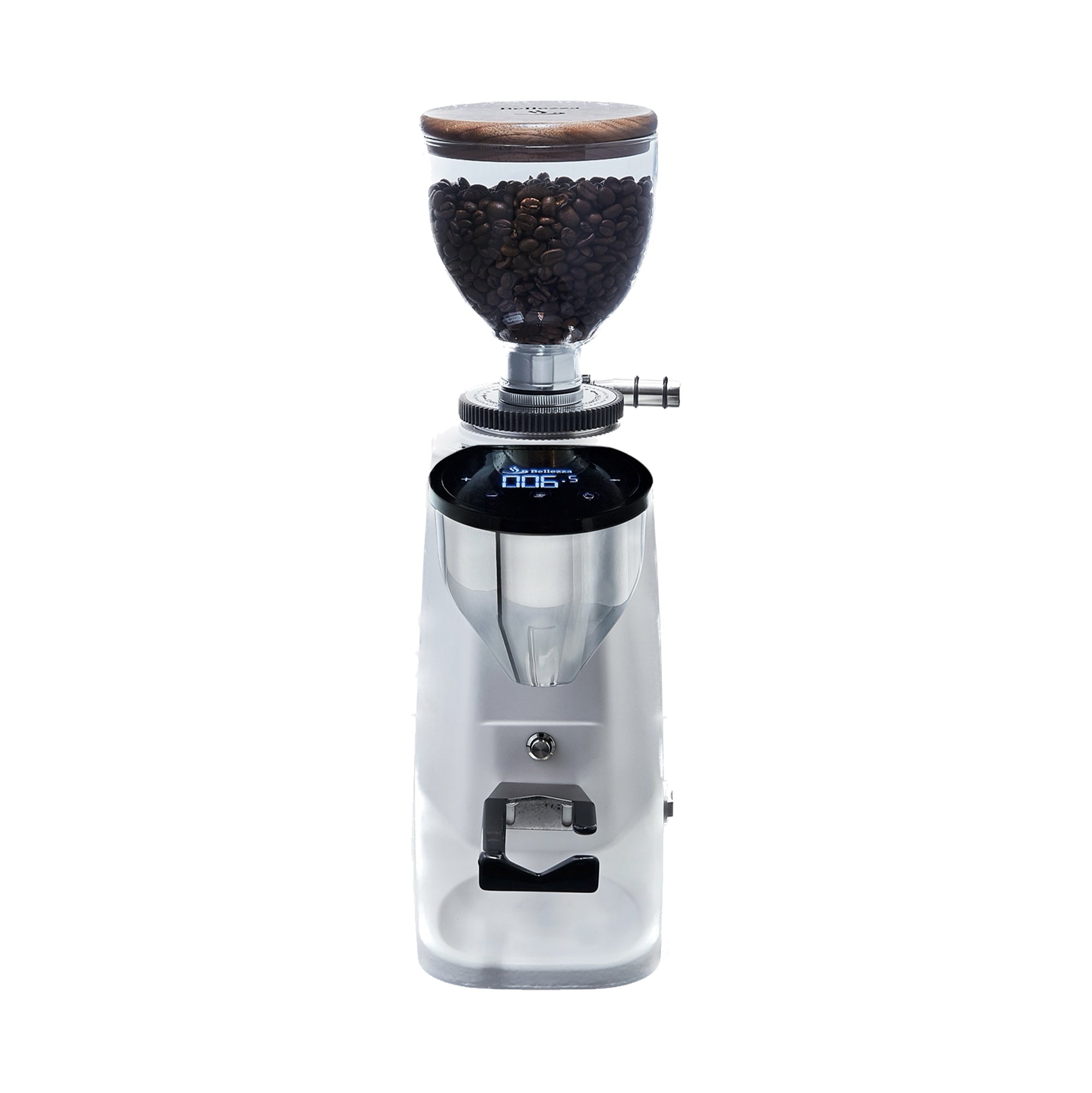 Belleza Piccola 60 Titanio V2
Available upon request. Please contact us for the estimated delivery time.
The Piccola 60 Titanio V2 is crafted from high-quality polished aluminum and has a vintage look. Its handy portafilter support fork allows for easy hands-off operation and precise filling.
The glass bean container comes with a black and a natural-colored wooden lid that makes it blend in with any surroundings.
Thanks to its titanium grinder, our first in-house creation has a very high longevity and is suitable for any coffee creation. Espresso beans turn into fine powder, filter roasts emit a fine scent during the brewing process. A great choice for every home barista. And this is reflected in its details: 
60mm titanium grinding discs
200 watt – 200V/120V
3 – 2.2g/s
80-83 db
Continuously adjustable
Two programmable brewing times
Aluminum body
Aluminum coffee spout
Stainless steel plate
One black and one natural-colored wooden lid
Glass bean container with incorporated aluminum
$

$

You might also like

$

$