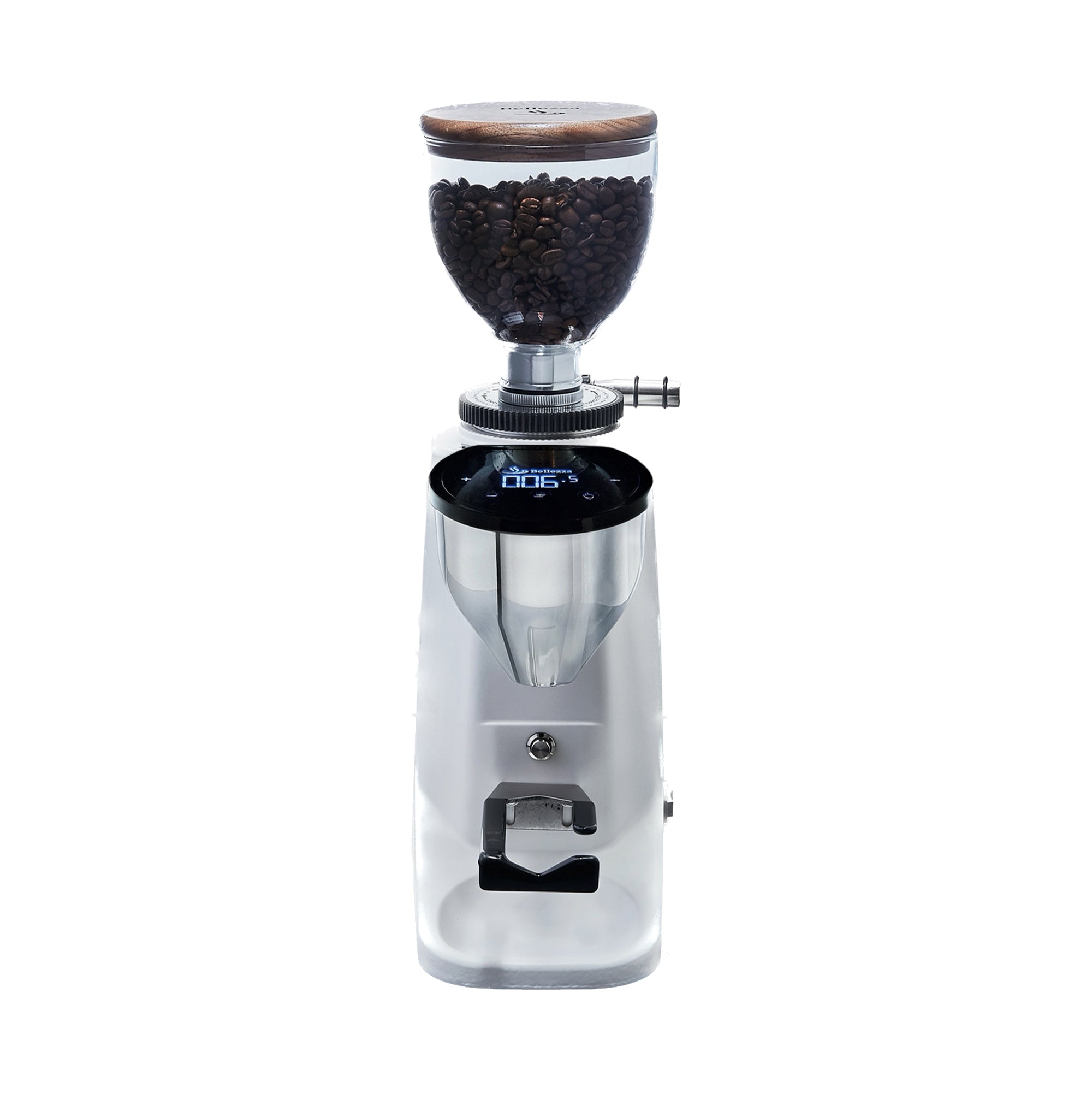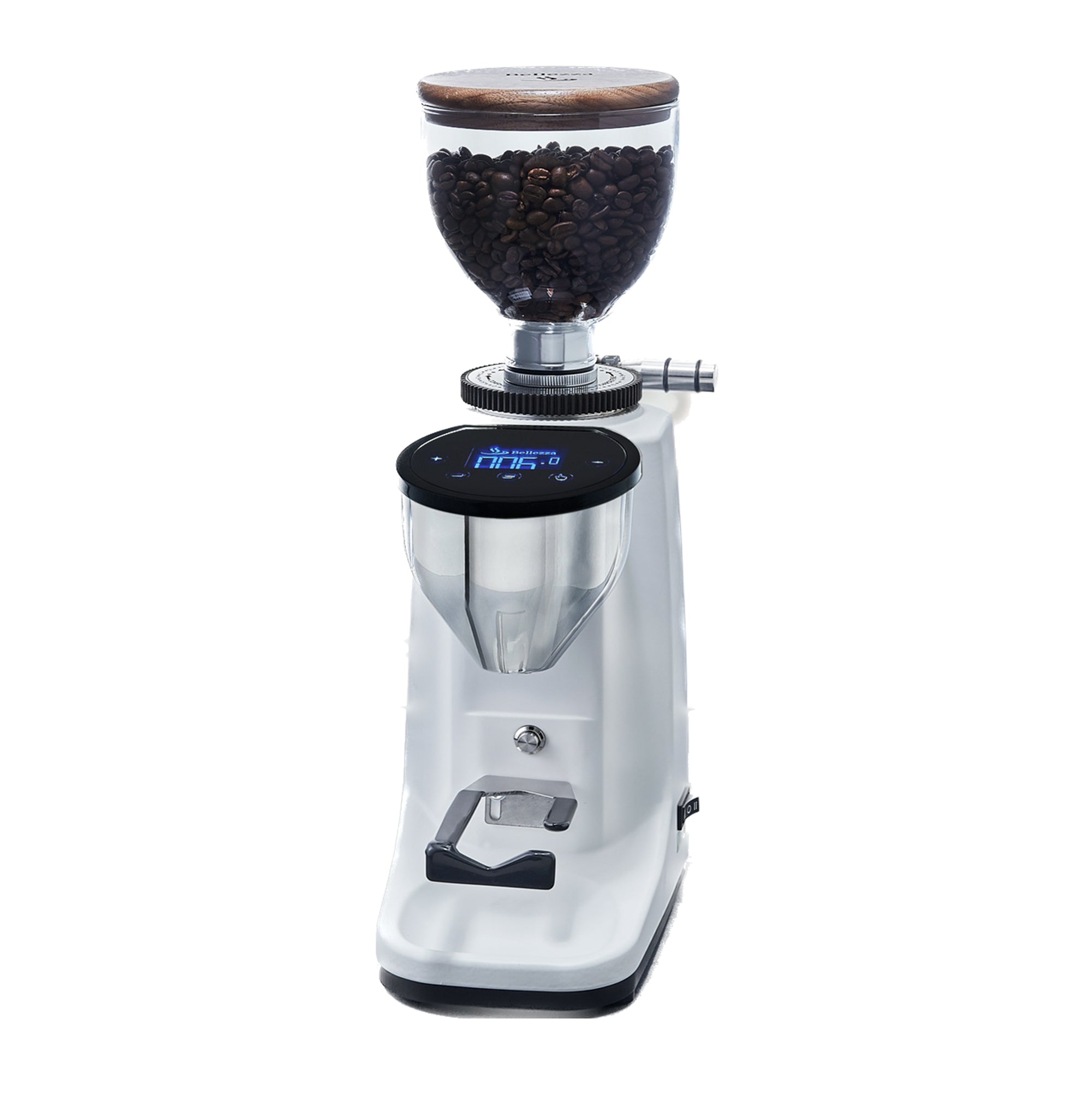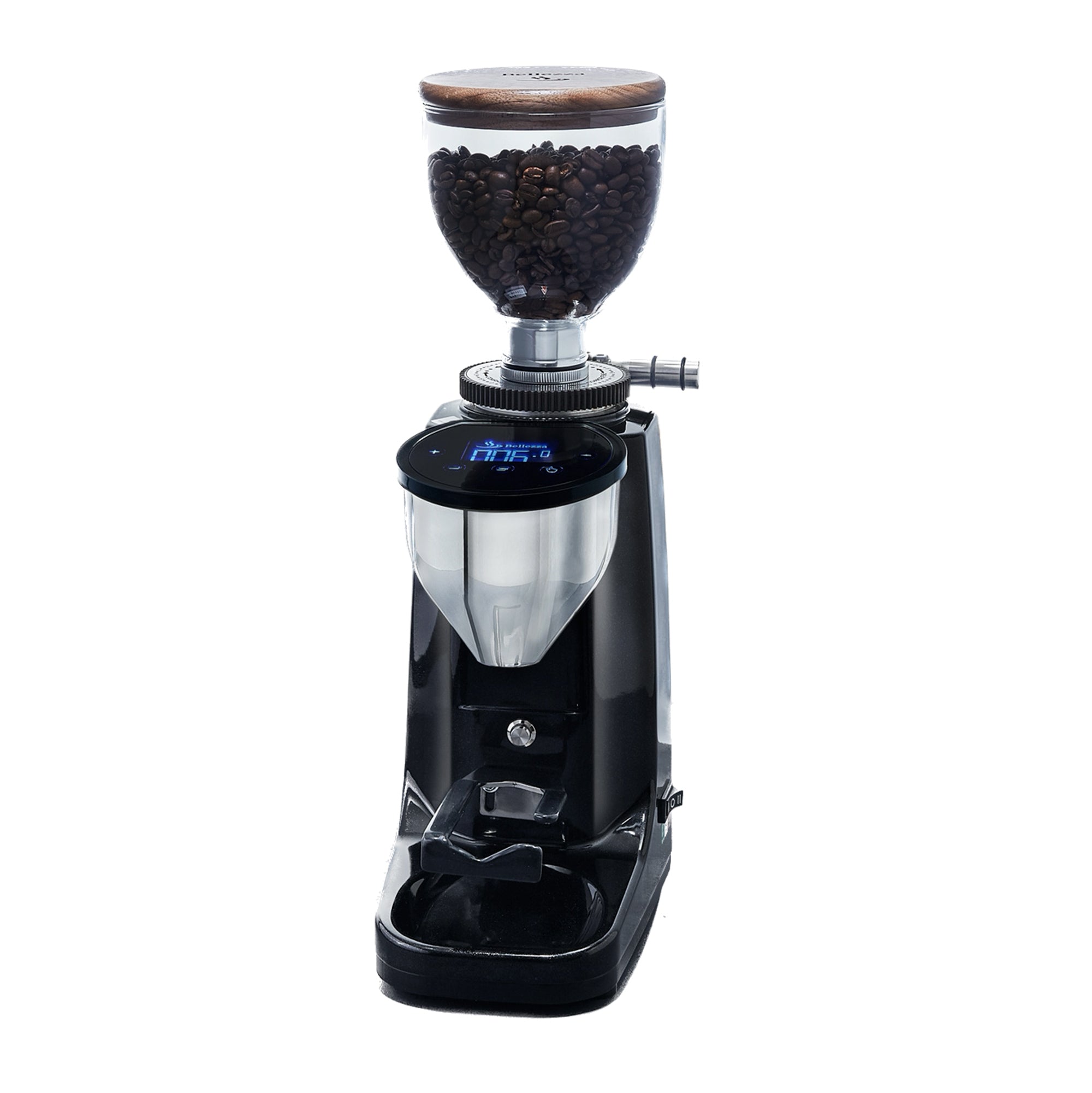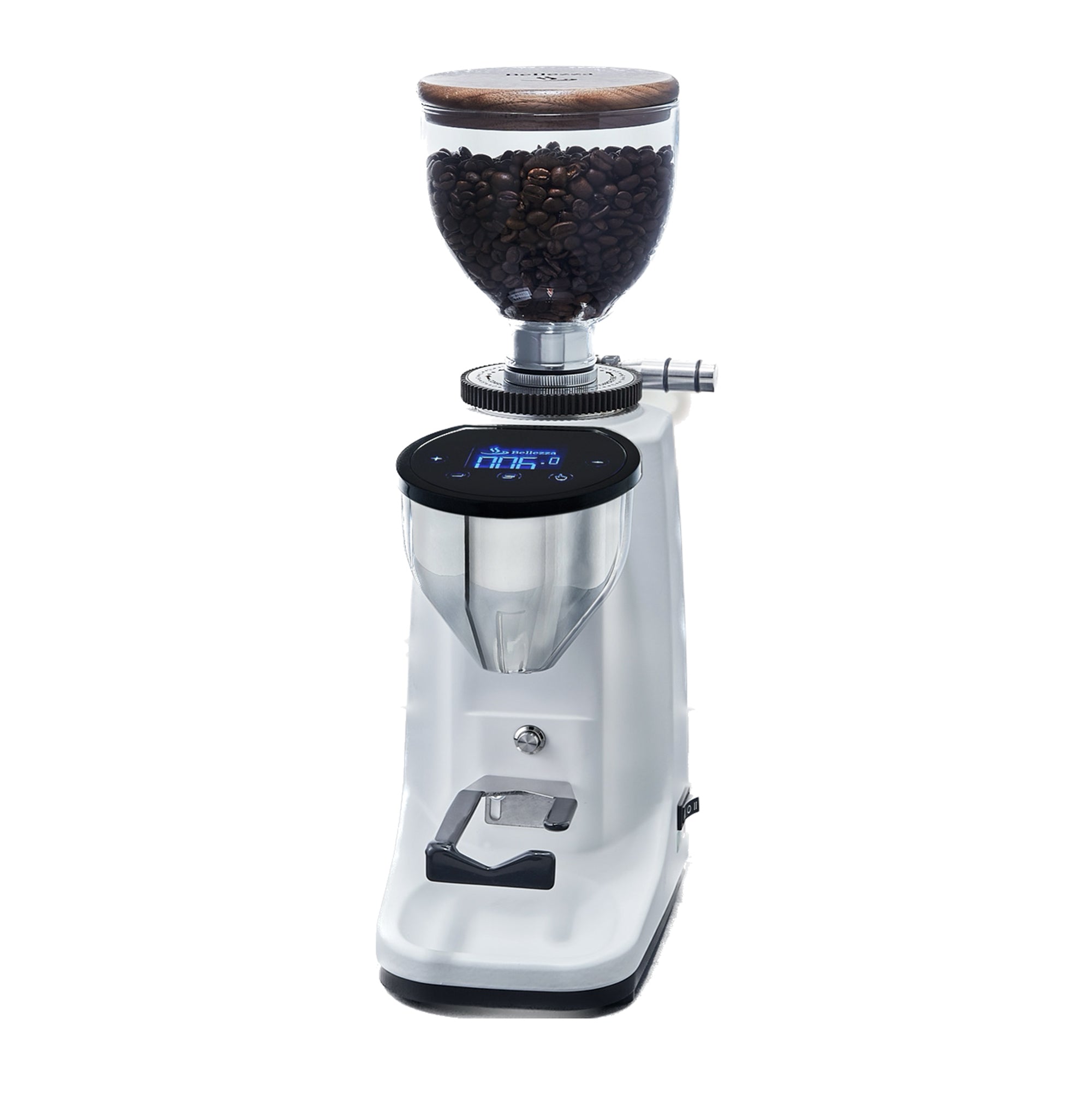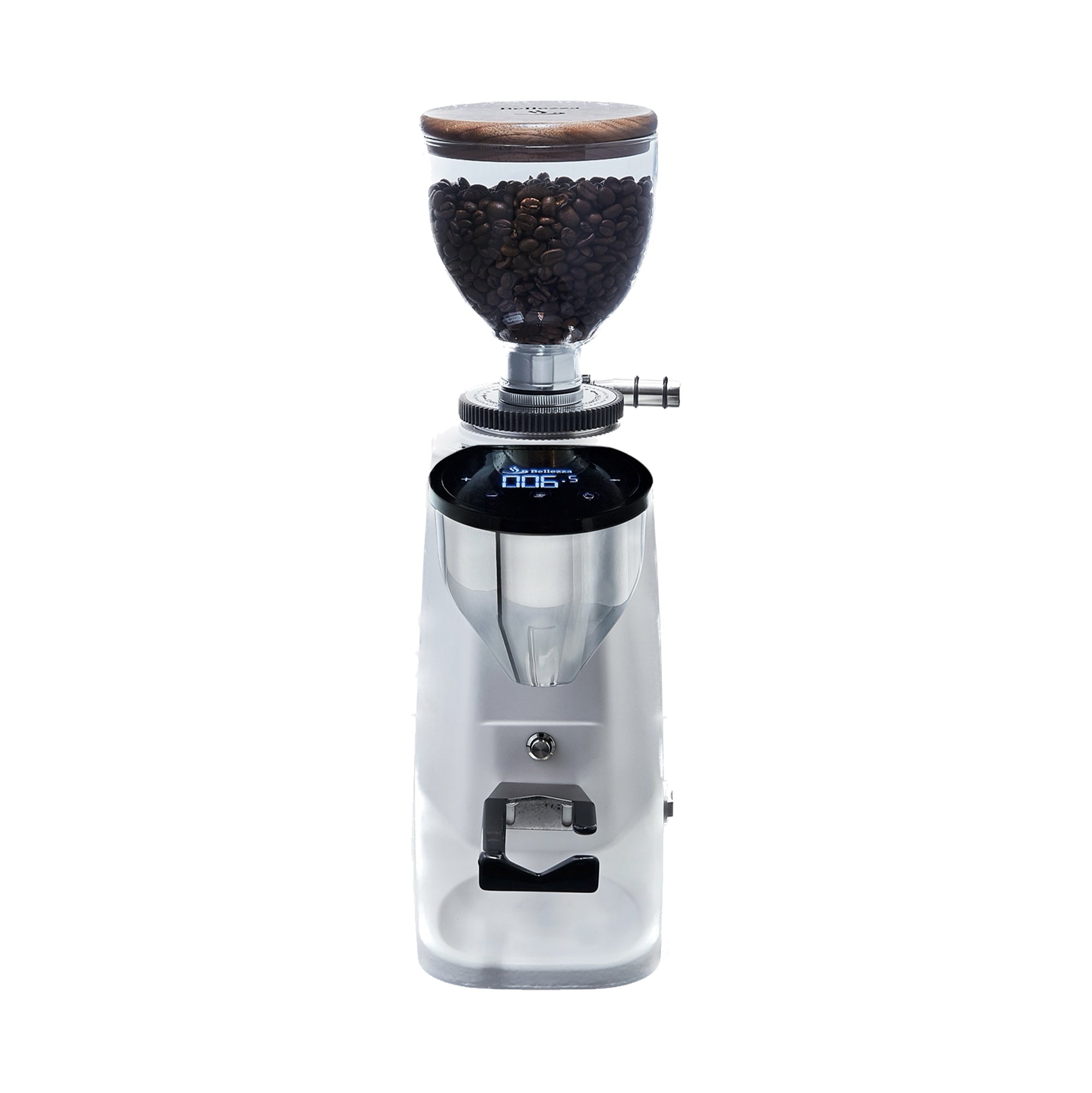 Belleza Piccola 60 Titanio V2
Available upon request. Please contact us for the estimated delivery time.
Buy with 4 easy payments.
No interest. No fees.
No credit card needed. Secure, easy, and fast process.
Greek bank
account holders
We support Eurobank, Piraeus Bank, National Bank of Greece, Alpha Bank, and Revolut.
Easy and
secure process
All you need is to log into your e-banking. It's safe and quick.
No credit card,
no problem
Use your debit card to pay in 4 instalments. 0 interest, 0 fees, 0 hidden costs.
Just select finloup at checkout.
The Piccola 60 Titanio V2 is crafted from high-quality polished aluminum and has a vintage look. Its handy portafilter support fork allows for easy hands-off operation and precise filling.
The glass bean container comes with a black and a natural-colored wooden lid that makes it blend in with any surroundings.
Thanks to its titanium grinder, our first in-house creation has a very high longevity and is suitable for any coffee creation. Espresso beans turn into fine powder, filter roasts emit a fine scent during the brewing process. A great choice for every home barista. And this is reflected in its details: 
60mm titanium grinding discs
200 watt – 200V/120V
3 – 2.2g/s
80-83 db
Continuously adjustable
Two programmable brewing times
Aluminum body
Aluminum coffee spout
Stainless steel plate
One black and one natural-colored wooden lid
Glass bean container with incorporated aluminum
$

$

You might also like

$

$