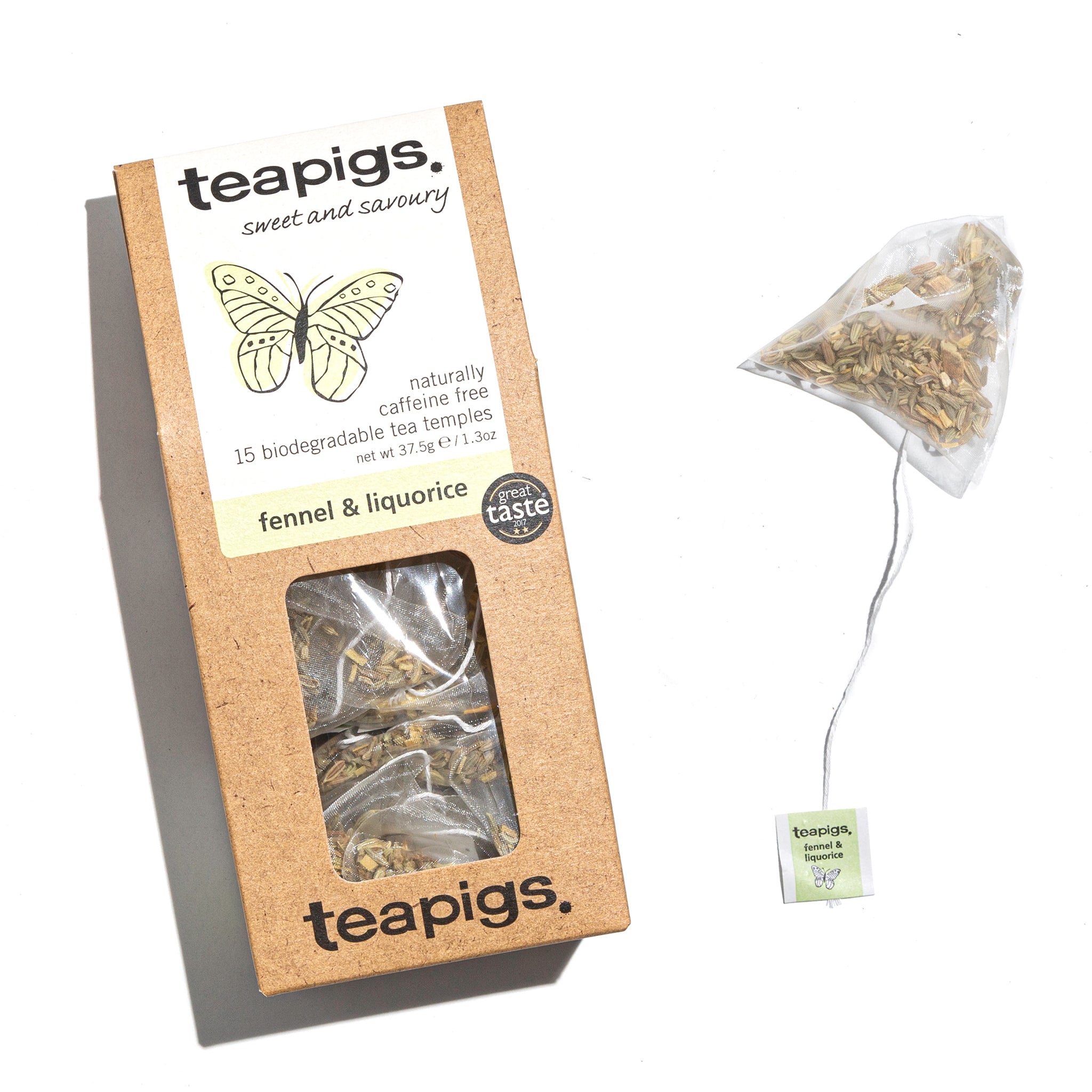 Teapigs Fennel & Liquorice Tea 15τμχ
Fennel has an anise-like aroma and is widely used around the world for both culinary and health purposes. Most importantly, to us it tastes yummy and is particularly delicious with its partner in crime - liquorice. A naturally caffeine-free, sweet, comforting tea.
Cleansing fennel with sweet liquorice, perfect after dinner.
Super, super, super cleansing.
One tea temple per person. Infuse in boiling water. Brew for 3+ minutes. 
$

$

You might also like

$

$