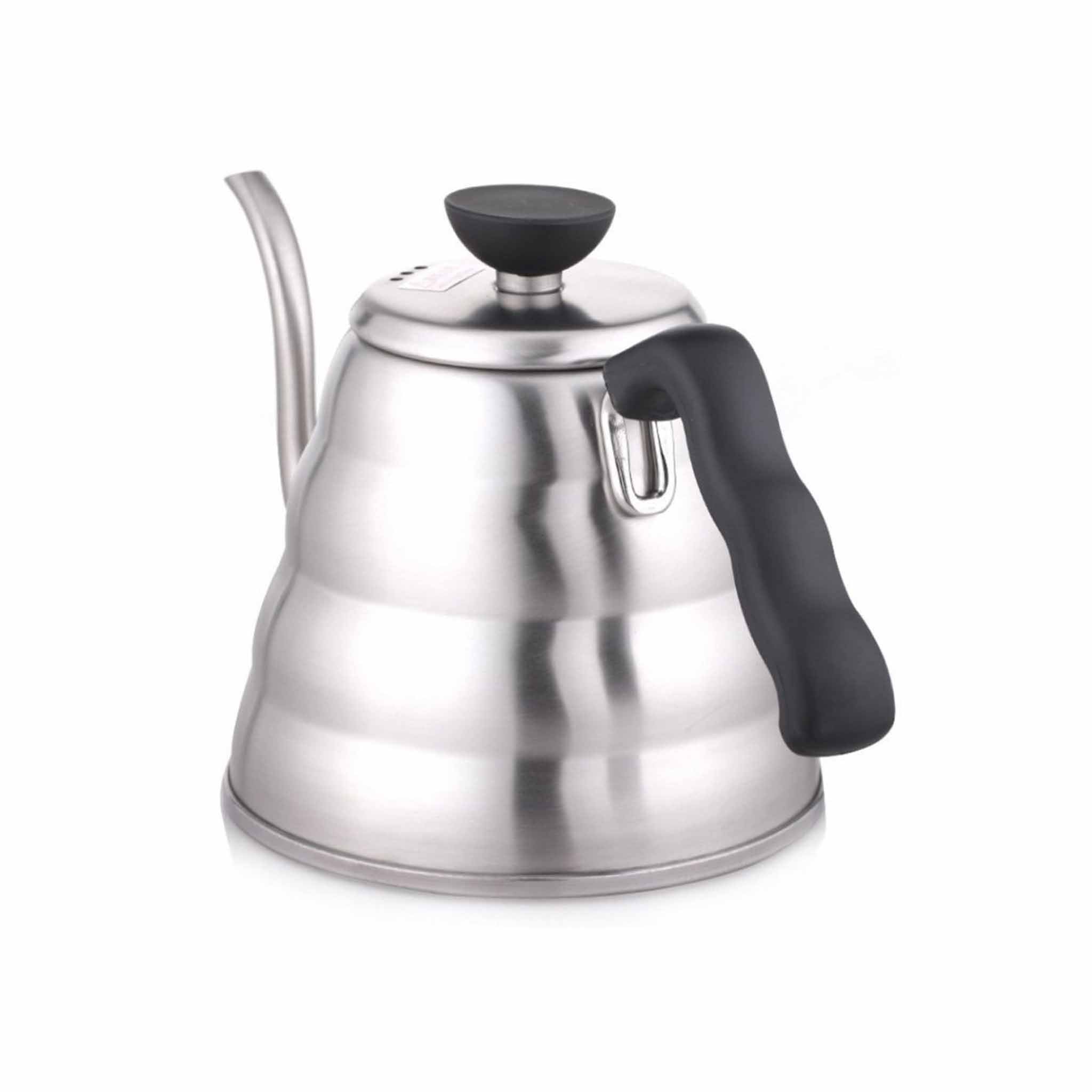 Hario Kettle Buono V60 Coffee Drip
The Hario Buono Kettle is a classic kettle from Hario with its unique long thin pouring spout is a must for any pour over brewer. You can accurately control the placement and flow of the water onto the pour over brewer plus it looks cool!
Pour your boiled water into the kettle for pouring or use an induction plate to boil the water. The position of the spout means every drop of water leaves the kettle. Perfectly combining form and function, this must-have kettle is designed as a companion to the Hario Pour-over coffee brewing equipment. With a beautiful stainless steel, ergonomic design and long, thin spout perfect for precision pouring this kettle makes your pour-over coffee a cinch to make. The V60 Water Drip Kettle is your all-round coffee assistant. Use it wet all grounds in coffee cupping. The kettle holds 1200ml of water, has a comfortable handle and the precision in the pouring is second to none. You can also use the kettle on stovetops.
$

$

You might also like

$

$