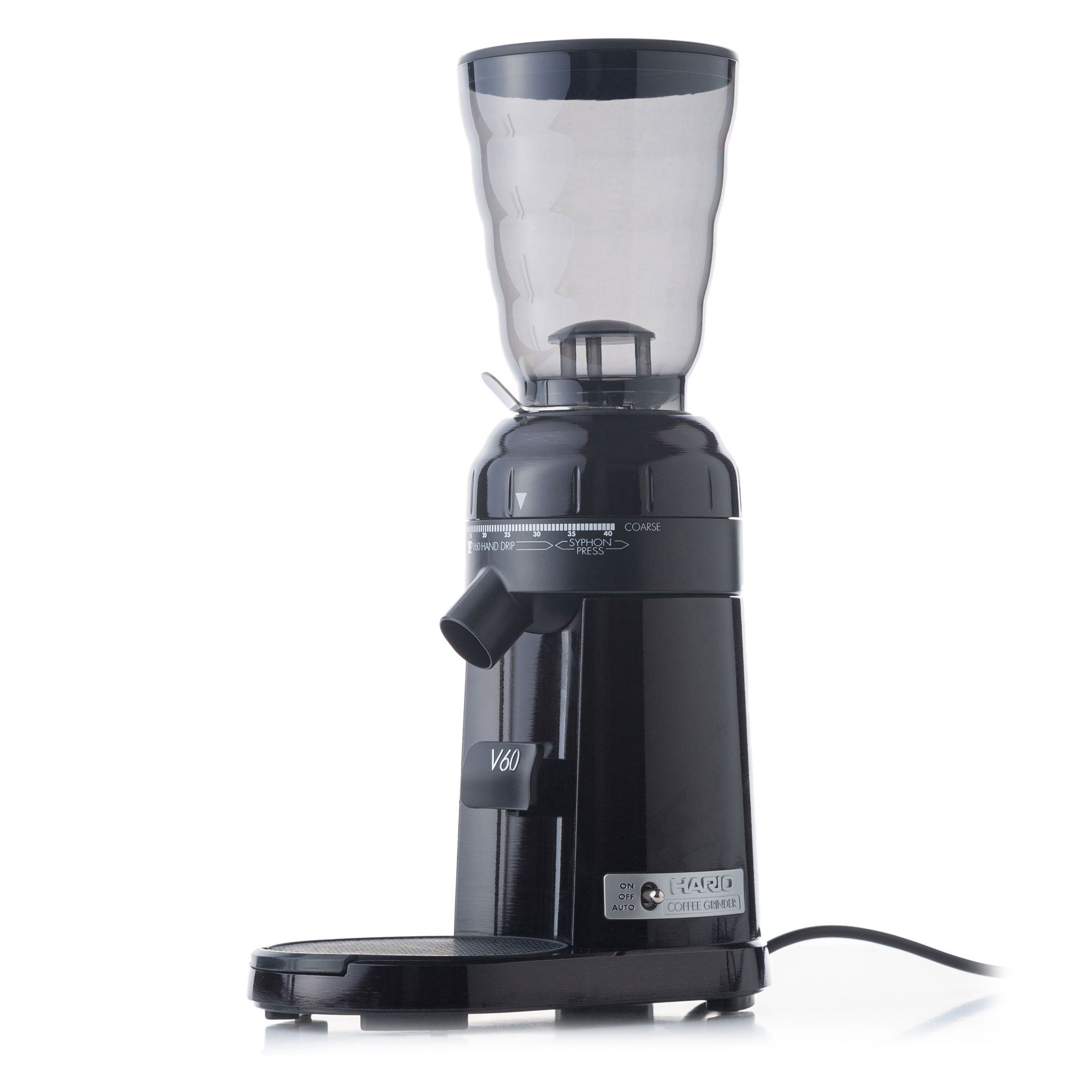 Hario V60 Electric Coffee Grinder
The V60 grinder is capable of grinding at 3 grams per second without heating up the coffee beans and maintaining the fresh coffee taste in your cup. This is due to stainless steel conical burrs that shave the coffee beans instead of simply smashing them.
The electric coffee grinder has 240g hopper capacity making it perfect for both home and coffeehouse use.
Hario V60 Electric Coffee Grinder Features:
44 Grind Settings - Grind for any Pour over Method
Consistent Stainless Steel Conical Burrs
Grinding Speed - Over 3 Grams Per Second
240g Hopper Capacity.
$

$

You might also like

$

$