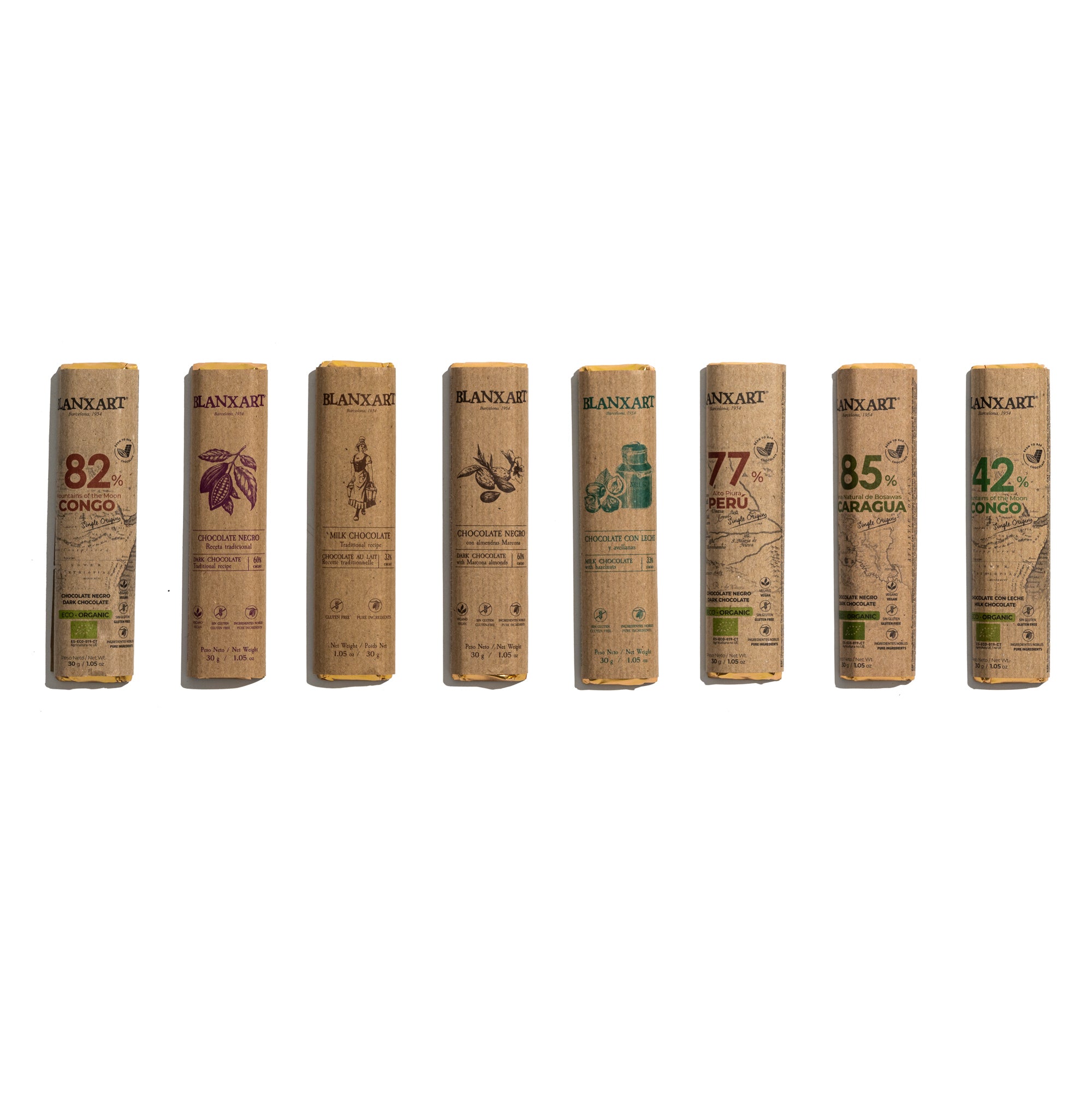 Mini Bars Pack
ATTENTION: THIS PRODUCT IS AVAILABLE TO SHIP ONLY IN ATTICA, GREECE
Blanxart creates chocolates exclusively with cocoa from a single origin, to enhance the uniqueness of each of the recipes. Following the Bean to bar process, Blanxart controls the entire process: from the selection of cocoa in small plantations, the artisan slow roasting in our facilities, to the packaging of the chocolate bar.
This pack includes eight chocolate bars of pure cocoa beans.
Inside:
Congo 82 %
Peru 77%
Nicaragua 85%
Congo 42%
Dark Chocolate
Milk Chocolate
Dark Chocolate with Marcona Almonds
Milk Chocolate with Hazelnuts

CONSERVATION AND CONSUMPTION
It is recommended to store in a cool and dry place, between 15 and 18ºC. Given the qualities of the product, avoid the refrigerator if possible. Dark chocolate has a shelf life of 2 years from its manufacture.
$

$

You might also like

$

$