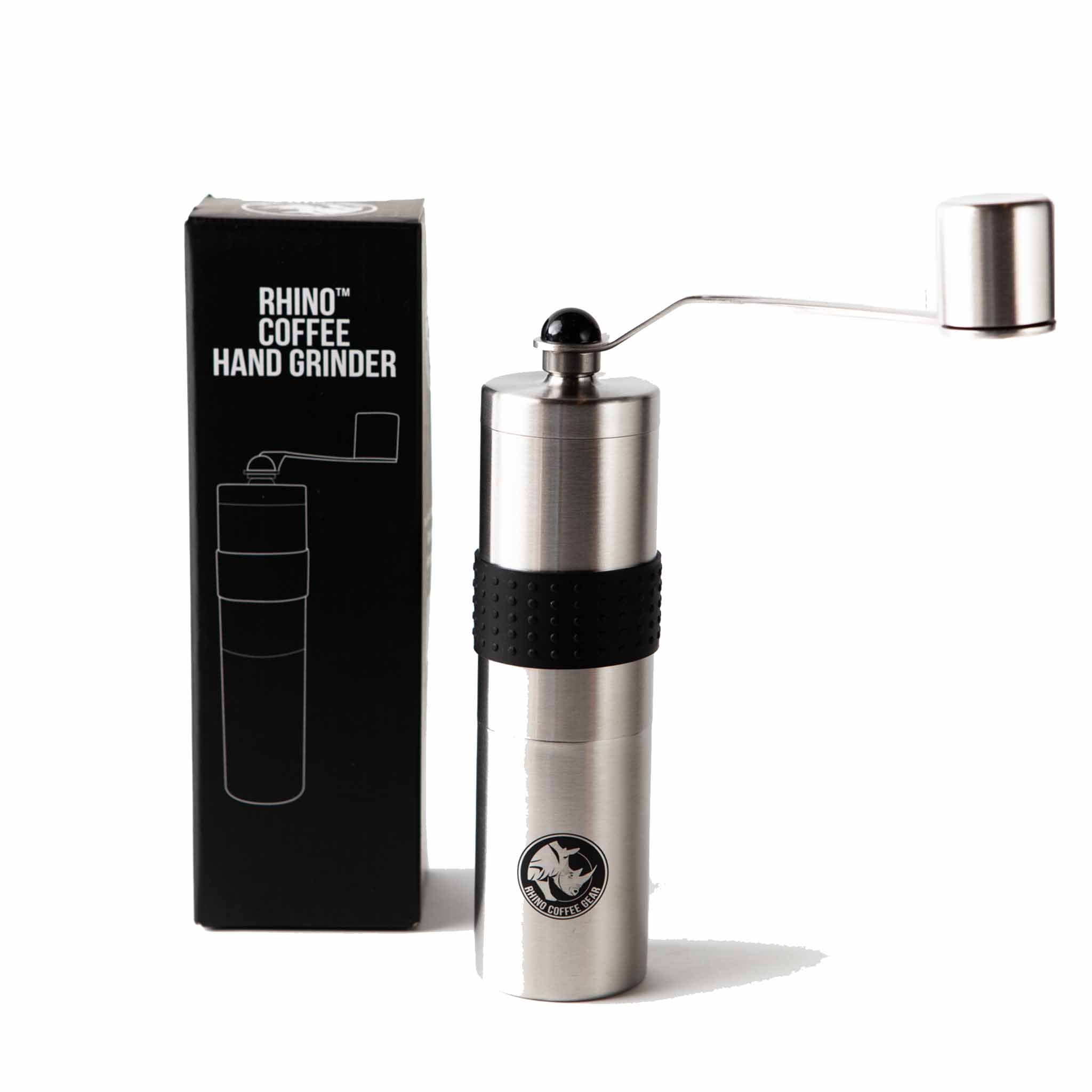 Rhino Hand Coffee Grinder
Buy with 4 easy payments.
No interest. No fees.
No credit card needed. Secure, easy, and fast process.
Greek bank
account holders
We support Eurobank, Piraeus Bank, National Bank of Greece, Alpha Bank, and Revolut.
Easy and
secure process
All you need is to log into your e-banking. It's safe and quick.
No credit card,
no problem
Use your debit card to pay in 4 instalments. 0 interest, 0 fees, 0 hidden costs.
Just select finloup at checkout.
The New Rhino Hand Coffee Grinder is the perfect tool for making great coffee.
Its all-stainless-steel body and ceramic cone burrs means it can grind from Espresso to French Press.
Features include:
Non-slip rubber grip
Ceramic conical burrs – Stay sharp longer and uniform grind size.
Large 20-25g capacity.
Improved central rod design so the rod and burrs don't wobble.
Improved Handle design means the handle won't slip off whilst grinding and a bigger end handle for better grip.
Sleek design.
New V2 model we have improved the outer burr holder, results in more consistent grind
$

$

You might also like

$

$