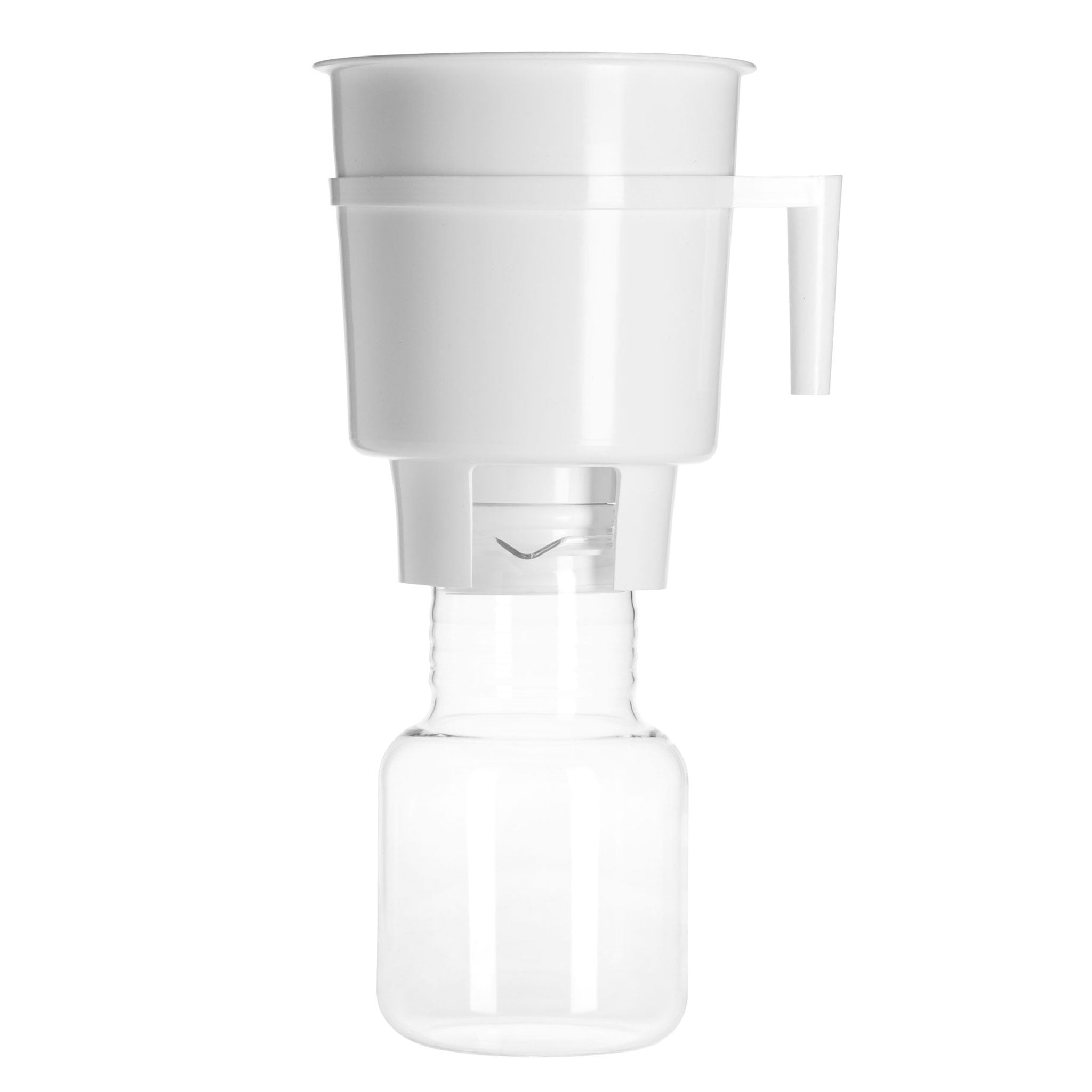 Toddy Home Cold Brew System
Cold brew coffee just doesn't get any easier than with the Toddy Cold Brewing System for Coffee & Tea. This all-in-one cold brew system produces stellar cold brew with a very straightforward process that anyone can follow.
Simply immerse coarse coffee grounds or tea in cold water for 12 to 24 hours. When the time is up, unplug the stopper and allow the cold brew to filter through one of the two reusable filters into the glass decanter. It's simple and forgiving, but the quality is stellar.
The resulting cold brew coffee concentrate is smooth, rich, refreshing, and has a low acidity and bitterness. It's quite versatile and can be cut with cold water, hot water, milk, and a variety of other liquids.
If you're a fan of cold brew coffee and tea and want to an easy way to make it, Toddy Cold Brewing System is just what you need.
Features:
Easy Cold Brew Coffee – The simplest, most forgiving way to make cold brew coffee.
Versatile Cold Brew Concentrate – The cold brew concentrate can be stored for up to two weeks and can be used to make hot coffee, iced coffee, coffee ice cream, coffee cocktails, and beyond.
Low Acidity and Bitterness – Results in 67% less acidity and a low level of bitterness for smooth, approachable coffee.
Reusable Filters – Comes with 2 reusable filters for 6 months of total use.
Tea Compatible – Can also be used to make cold brew tea.
$

$

You might also like

$

$