Kudu Coffee Guide: How to make the perfect filter coffee
Previous
Next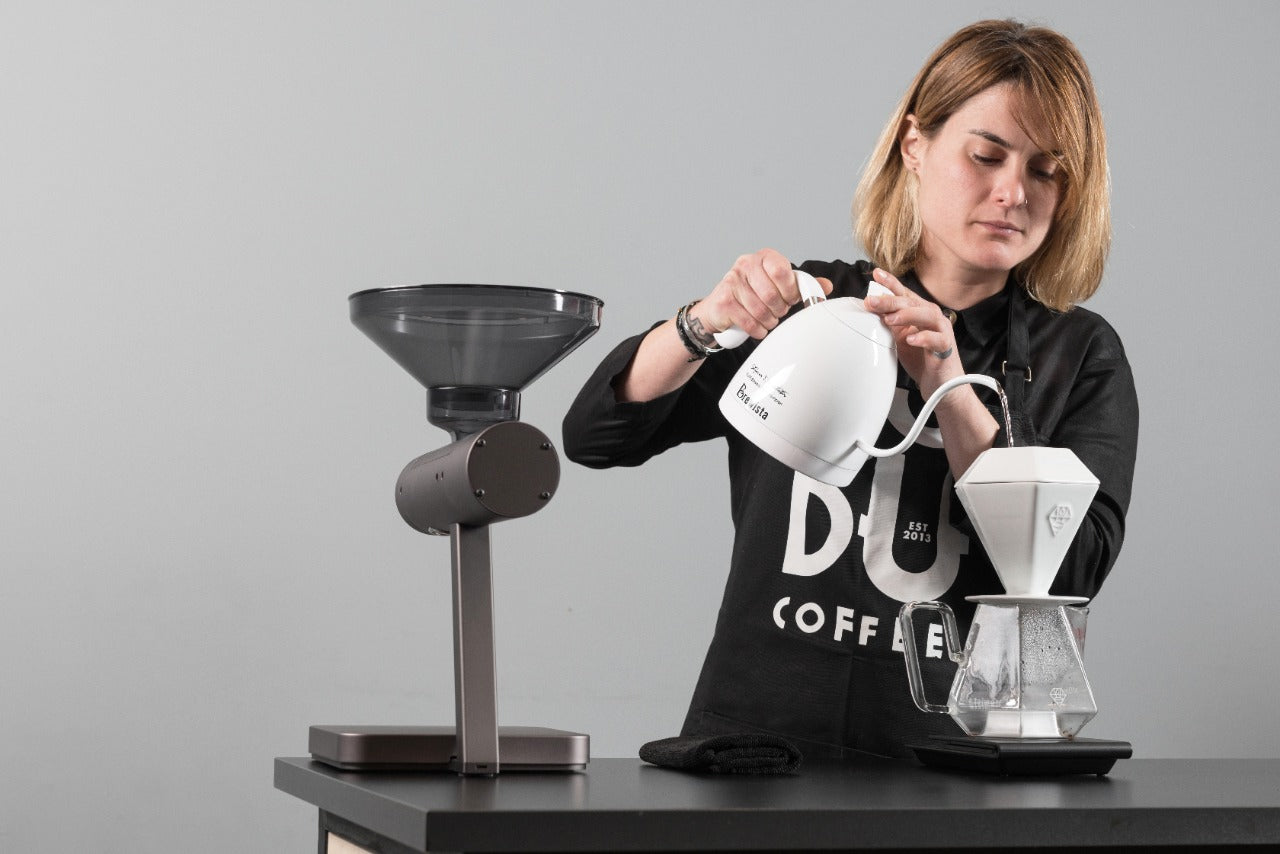 For us coffee is a unique culinary delight, which everyone deserves to experience on a daily basis. Our aim is always to offer superior quality coffee from all corners of the world.
Apart from the quality of the coffee, for which we work hard every day, it is of great importance that this raw material will be used properly, so that its unique flavors and aromas can emerge.
That's why we've created a comprehensive guide for professionals and amateurs with tips on choosing coffee and equipment, as well as step-by-step videos to make a filter coffee yourself.
It is time for the filter coffee to be redefined. It is not about the quick and tasteless solution in stuffed mugs with watered coffee. Each cup can become special and unexpectedly tasty.
The "golden" raw material
Among the dozens of excellent quality coffees we brought from the best farms in the world, we chose some that are more suited to the season and we recommend you to try them out:
Professional equipment
After research and many tests, we came up with some professional machines that can show off the flavors and aromas of our coffees as they deserve. These are professional equipment, and you can use them at home to guarantee a tasty filter coffee every time.
The process
The procedure is simple, as long as you follow it step by step in the videos we prepared for you, in order to make your filter coffee like pros do!


Chemex Coffeelovers Steps
V60 Coffeelovers Steps
Clever Dripper Coffeelovers Steps



Aeropress Coffeelovers Steps
Enjoy!