How we managed to evolve during this challenging period!
Previous
Next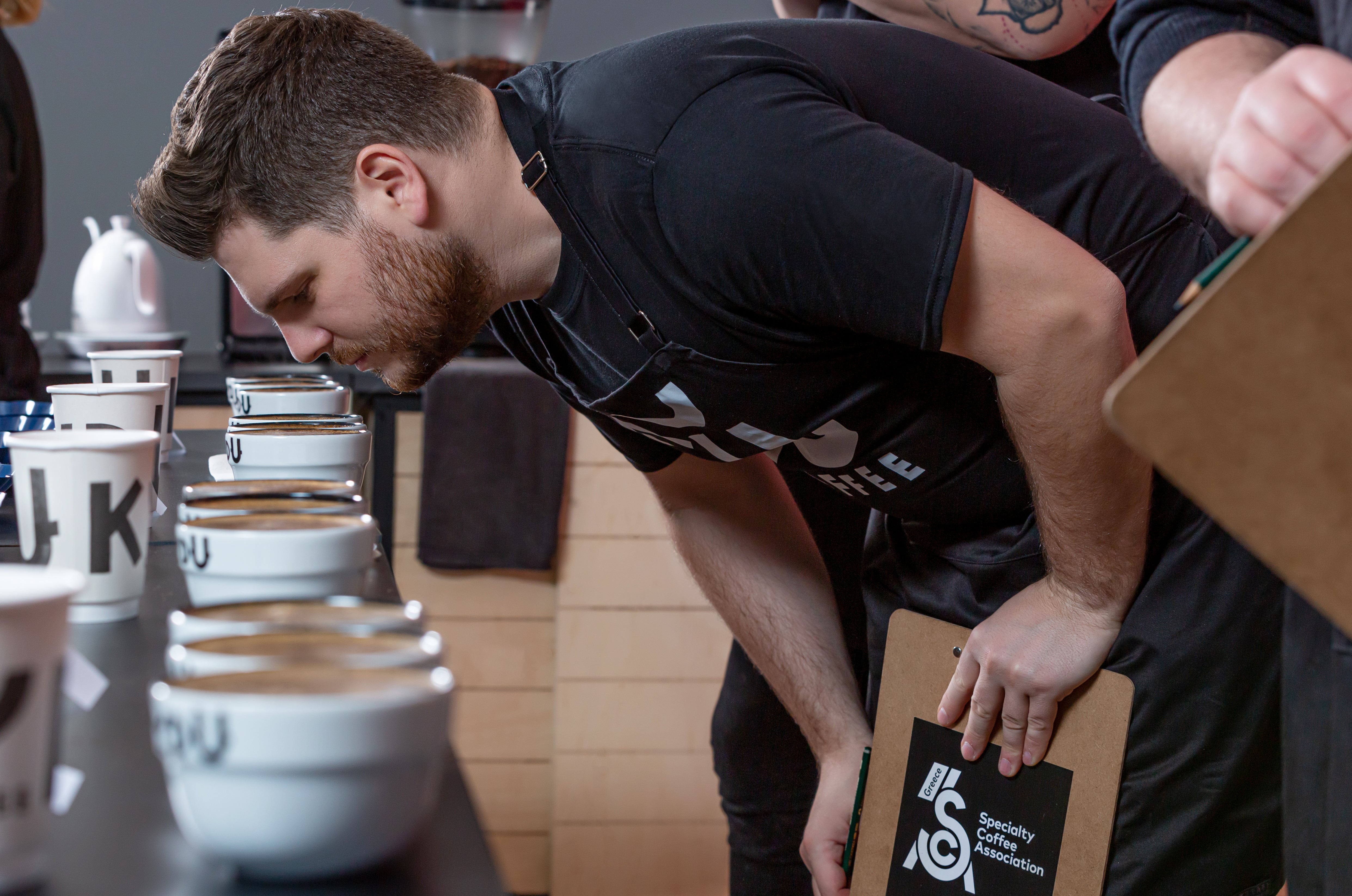 Services providing food and drink -mainly bars, cafés, cafeterias, snack bars- may have been affected, but we have found ways to adapt to the new circumstances, always maintaining our original purpose: to inspire with our love for high quality coffee and to communicate to the world that fine coffee is an affordable luxury and enjoyment for everyone. 
Our work could be described shortly in the following sentences: We discover, import and roast fine coffee beans from the best farms in the world, offering in Greece where our base is located, but also in many other countries globally, a unique specialty coffee experience.
Turn to e-commerce
Listening to the needs of  time, we decided to take one step further and create a strong, different and upgraded e-shop, in which anyone can find everything related to coffee. In that way people will keep having access to good coffee, even from home.
Turning to e-commerce, but also to the communication solutions provided by the internet, was a one-way street. Since direct communication with both customers and coffee producers is currently on hold, we had to use other means to continue to offer specialty coffee with the same passion.
Finding fine coffee beans...alternatively
Until now we travelled to small villages to get something unique. Finding the finest coffee beans in the world was our priority. But now that overseas travel has been postponed until further notice and we can not visit farms up close, we are keeping in touch with producers via the internet. They send us samples of their harvest to try, roast, find the ideal roast profile for each bean and if they meet the taste criteria we have set from the beginning, then the new coffee officially enters the Kudu network. Thus, new coffees never stop coming and so our e-shop is constantly refueled with new tastes and flavours. 
Detailed descriptions and fun ways to find your ideal taste 
Our e-shop has evolved into the "hangout" for all aficionados of good coffee. Under each product you will find information and descriptions of aromas and aftertaste, facilitating the traceability of the ideal coffee for everyone's tastes.
We have also created Coffee Guru for those who find it difficult to choose. Through a series of simple questions, Coffee Guru suggests some coffees that you will like based on the answers you gave.
Coffee on demand 
All our coffees are roasted on demand. From the moment you place your order, our team's roasters are recruited to roast your coffee, so that when it reaches your hands its flavors and aromas are at their best. Unlike commercial coffees that have been roasted for at least a month before and remain on supermarket shelves for a long time, losing all their peculiarity, our coffee is still "alive" when it comes to you.
DIY tips
We believe that kind of enjoyment should be shared, that's why  we have created a series of videos in which the barista trainers of our team give step by step instructions to make the perfect coffee at home. 
In our e-shop except our specialty coffee, there are some of the best professional machines on the market, which can highlight the flavors and aromas of coffee in the best way.
Coffee may be a simple, everyday pleasure, but that does not mean we have to make "discounts" on its quality.
Find our coffees and the equipment we recommend here