Kudu Coffee Guide: The secrets of the ideal espresso
Previous
Next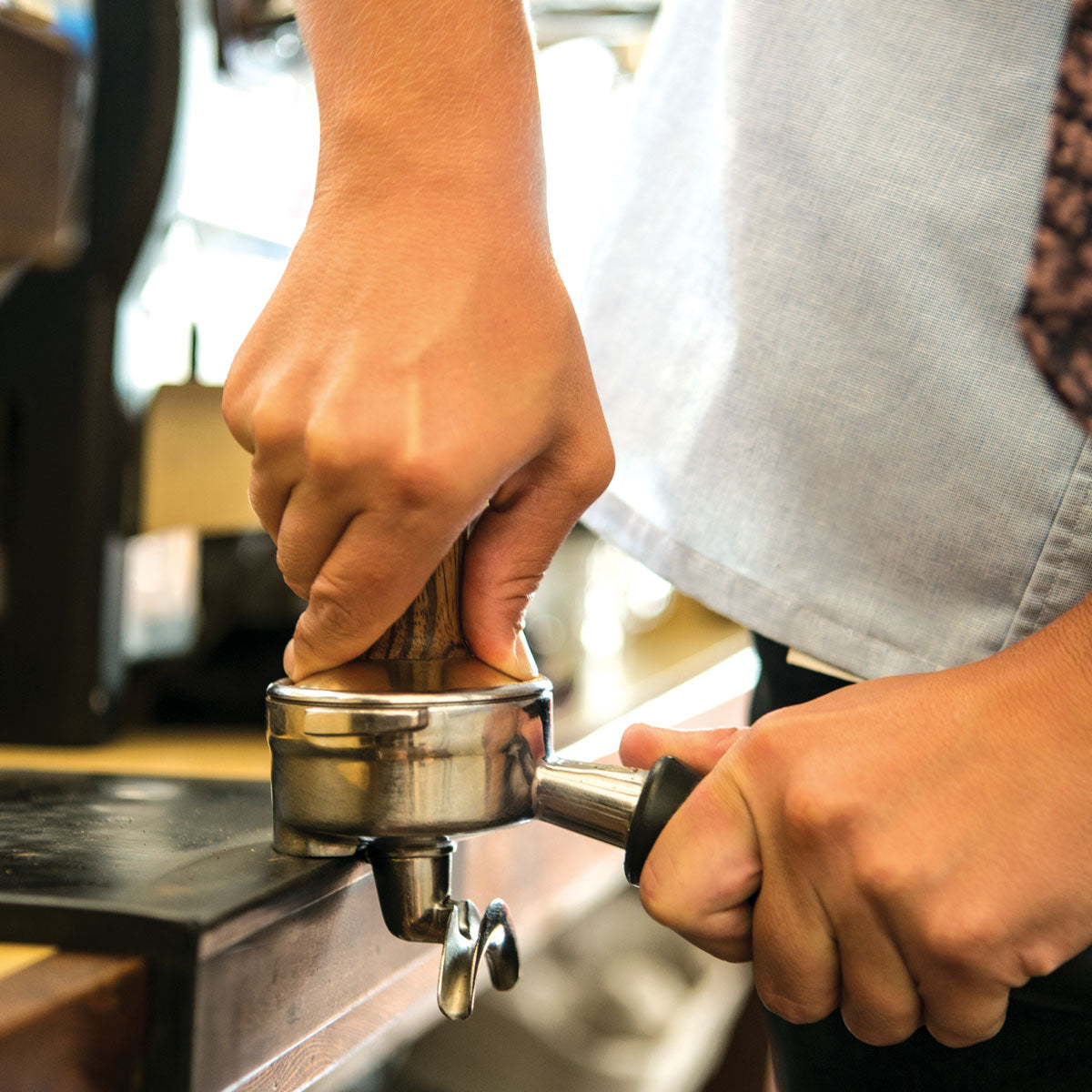 For us at Kudu Coffee Roasters, the pursuit of good coffee is our lifelong journey that starts from discovering green beans of excellent quality, to finding and applying the ideal roasting to every coffee.
But we thought about taking it one step further. In addition to the excellent raw material, we have prepared a guide with suggestions for professional equipment, as well as videos with techniques, so that you can make the most of our coffee and enjoy a fine espresso each time.
Coffee, equipment, and technique are three things interrelated in the preparation of coffee, -either you are a professional or an amateur- and each of them contributes equally to a unique cup of coffee.
The espresso you should try
Our coffees are selected after many trips and countless cupping sessions. Each of the coffees you will find in our e-shop, as well as in our store, was chosen because we were gained by its taste, quality, texture, and aromas.
However, in order to help you, if you still haven't found the Kudu coffee that suits your tastes, we've picked a few varieties that we consider ideal for welcoming you into the world of specialty coffee.
Equipment that will properly utilize the "raw material"
A good coffee can be ruined in a bad machine. After research and many tests, we found some professional machines that are ideal for home use, which can show off the aromas and flavors of each coffee and offer a really high result. They turn each coffee bean into an excellent creation, compensating you with a cup of coffee that you will want to enjoy all the time.
Secrets of espresso
We prepared step by step all the secrets for the preparation of the ideal espresso that can be applied by everyone. Now, you've got all you need to know. The ideal cup of espresso is now up to you.
Espresso Coffeelovers Steps