KUDU COFFEE SHOP (RELOADED)
Previous
Next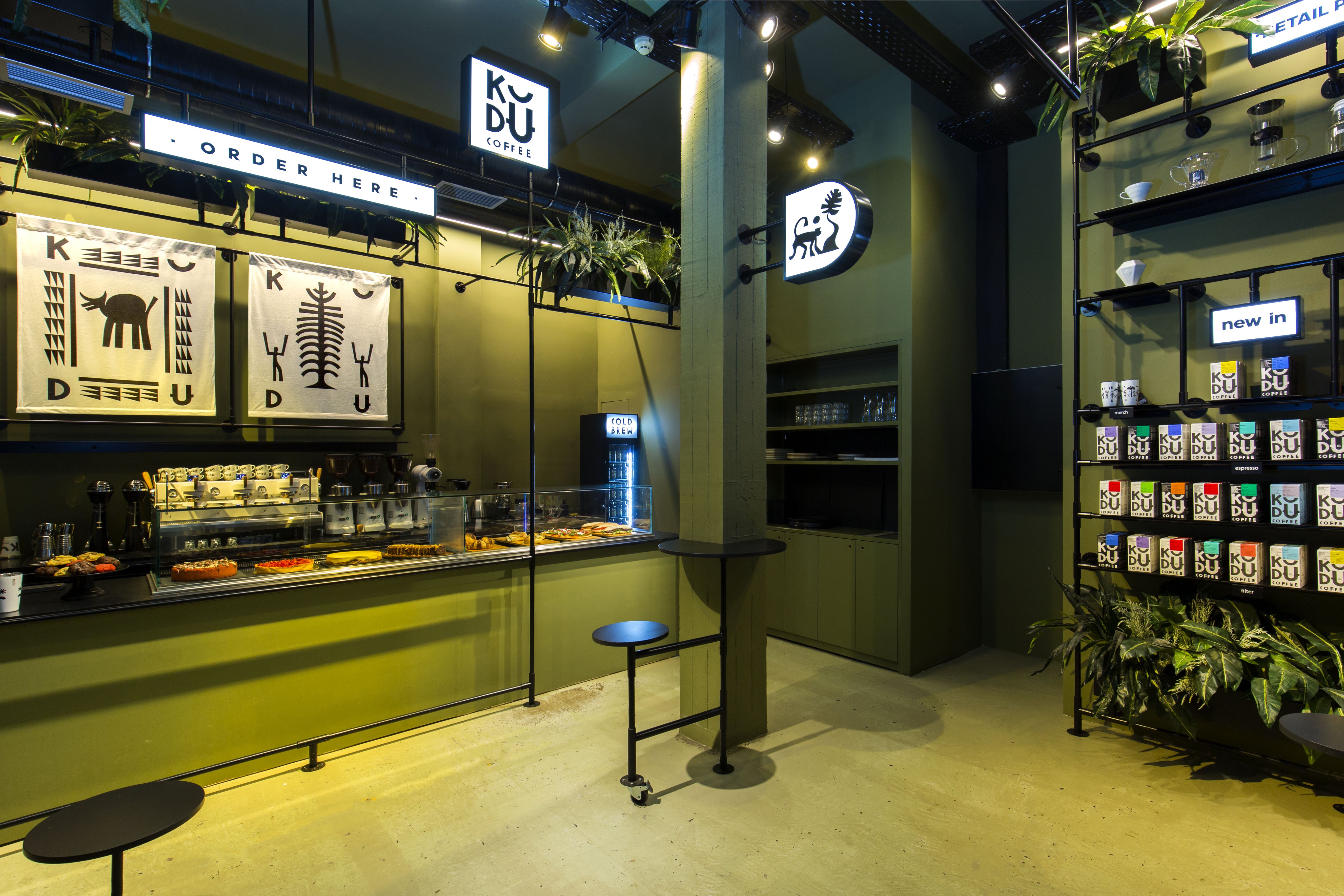 We are pleased to introduce our fully renovated store in Psychiko!

In the renewed shop, the industrial character is strongly distinguished with metallic black materials and links. The plants and green tones on the walls compensate for the harshest surfaces and industrial elements and provide a unique result!
Reference point the new retail spot with all of our company products.
Coffees from all over the world, where with the help of our Barista you will find the one that suits your tastes and mood! Espresso, filter and of course our capsules compatible with Nespresso machines® Original*.
In addition, Kudu's merchandise products are at your disposal. Try them out and choose the right one for you!
T-shirts, Tote Bags, MiiR 's Tumbler and Pourigami are waiting for you to make them your own!
The brunch menu has been renewed with must have sweets, fresh sando & burrito as well as favorite recipes such as benedict eggs & omelets.
We are expecting you to discover the new aspects of our store in person!
A big thank you to our amazing partners at Studio Materiality.

We are waiting for you on 25th Martiou 22, Neo Psichiko 15451, Athens, Greece
Opening hours: Monday - Sunday: 8:00-21:00