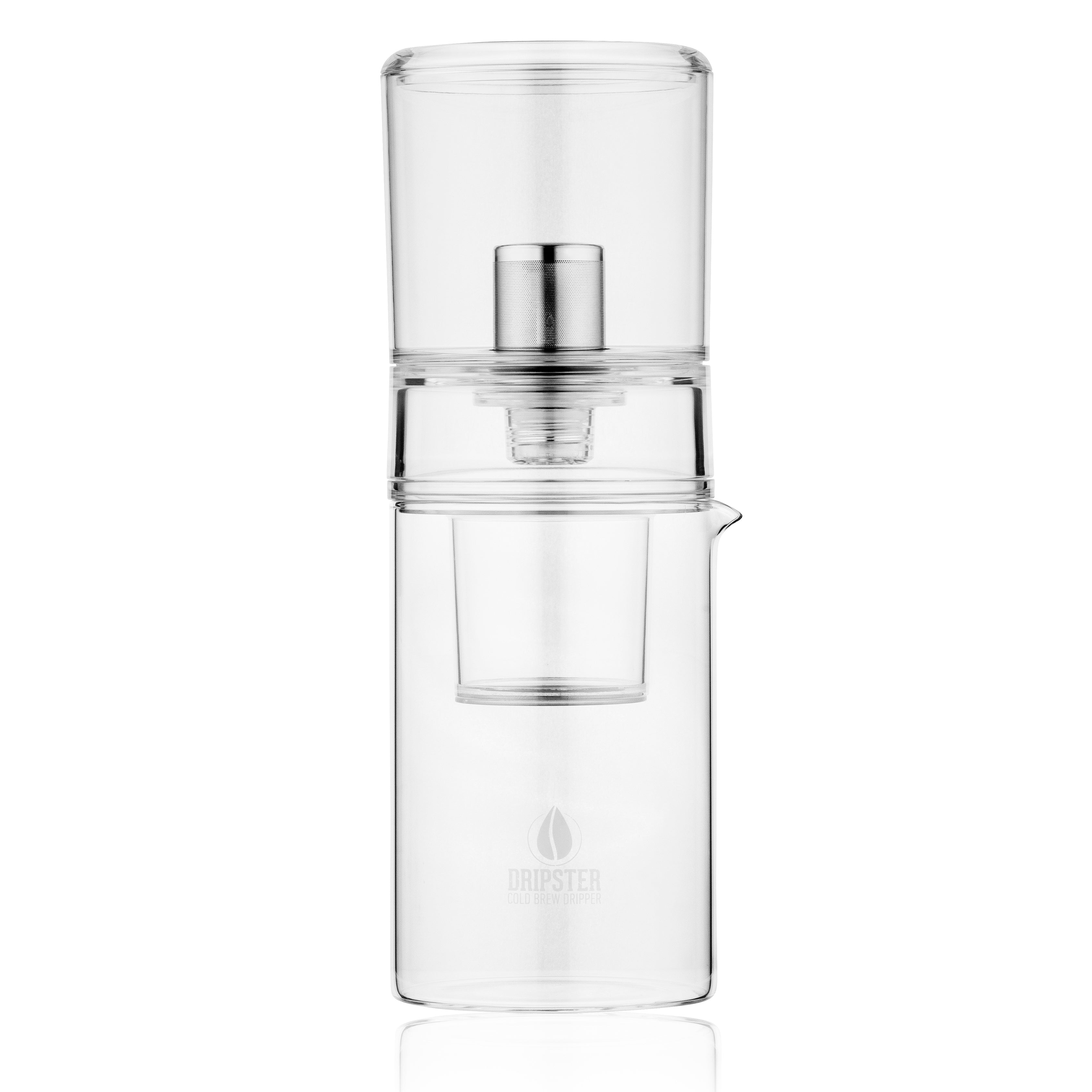 Dripster 3 Cold brew Dripper
The new DRIPSTER now with 2-in-1 function, improved rotary valve, lid for the coffee container and numerous other optimizations! A combination of the two previous models that came to take making cold brew at home to the next level. The best elements of the previous versions were combined and Dripster now offers us a complete utensil that will make us love it.
Cold-Brew-Coffee tastes fruity-sweet, is very digestible and contains a lot of natural caffeine. By preparing it with cold instead of hot water, more aromas are released but less acidity and bitter substances.
With a second filter you can freely choose your preparation method - depending on whether you fancy a fruity, complex Cold Drip Cold Brew or a strong, roasted Immersion Cold Brew.
DRIPSTER comes in beautiful packaging made of natural cardboard. There is also an instruction card and a recipe card for the most delicious cold brew drinks that are not only refreshing in summer!
DRIPSTER pack includes a water tank made of stable, food-safe and BPA-free plastic. Coffee container with handle, pouring spout and lid. Rotary valve for the exact setting of the drip speed. Permanent filter made of extra-fine stainless-steel mesh for particularly clear, refreshing cold drip coffee. Stainless steel filter insert for strong immersion cold brew.
$

$

You might also like

$

$