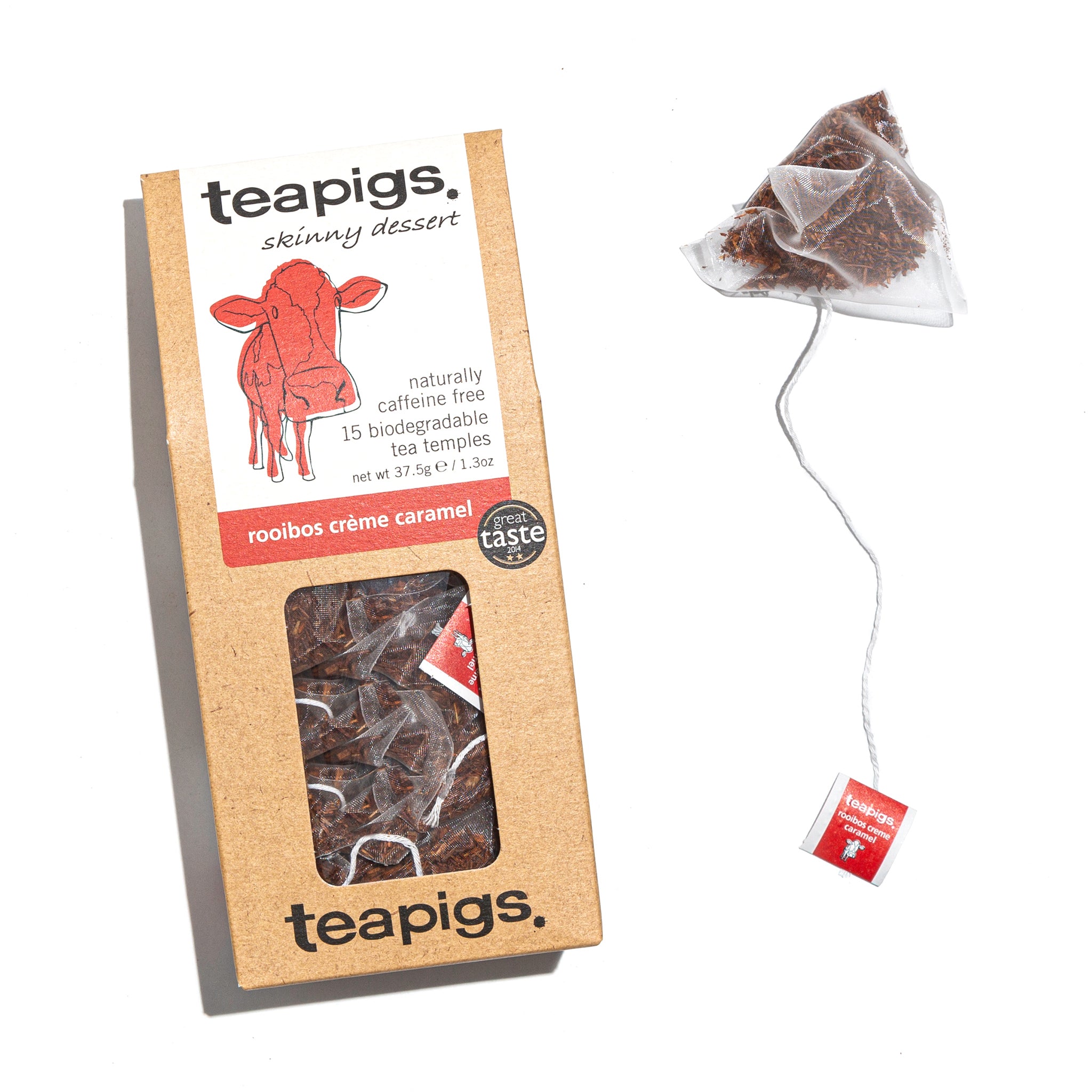 Teapigs Rooibos Creme Caramel Tea 15τμχ
This tea has it all, it's naturally caffeine-free but can be drunk with milk, like your regular cuppa. The chunks of caramel give it a sweet, creamy, comforting richness to rival any scrumptious dessert. We can't guarantee all temples contain caramel chunks but if you do get all 15 full of chunks, you've really hit the sweetness jackpot. Oh, and there are only 2 calories in a cup!
Nutty rooibos with a hint of sweet caramel, can be drunk with milk, latte style.
Woody, nutty Rooibos balanced with sweet crème caramel for an indulgent, smooth, rich drink.
One tea temple per person. Infuse in boiling water. Brew for 3+ minutes. 
$

$

You might also like

$

$