A world of flavors in the confort of your own home!
Previous
Next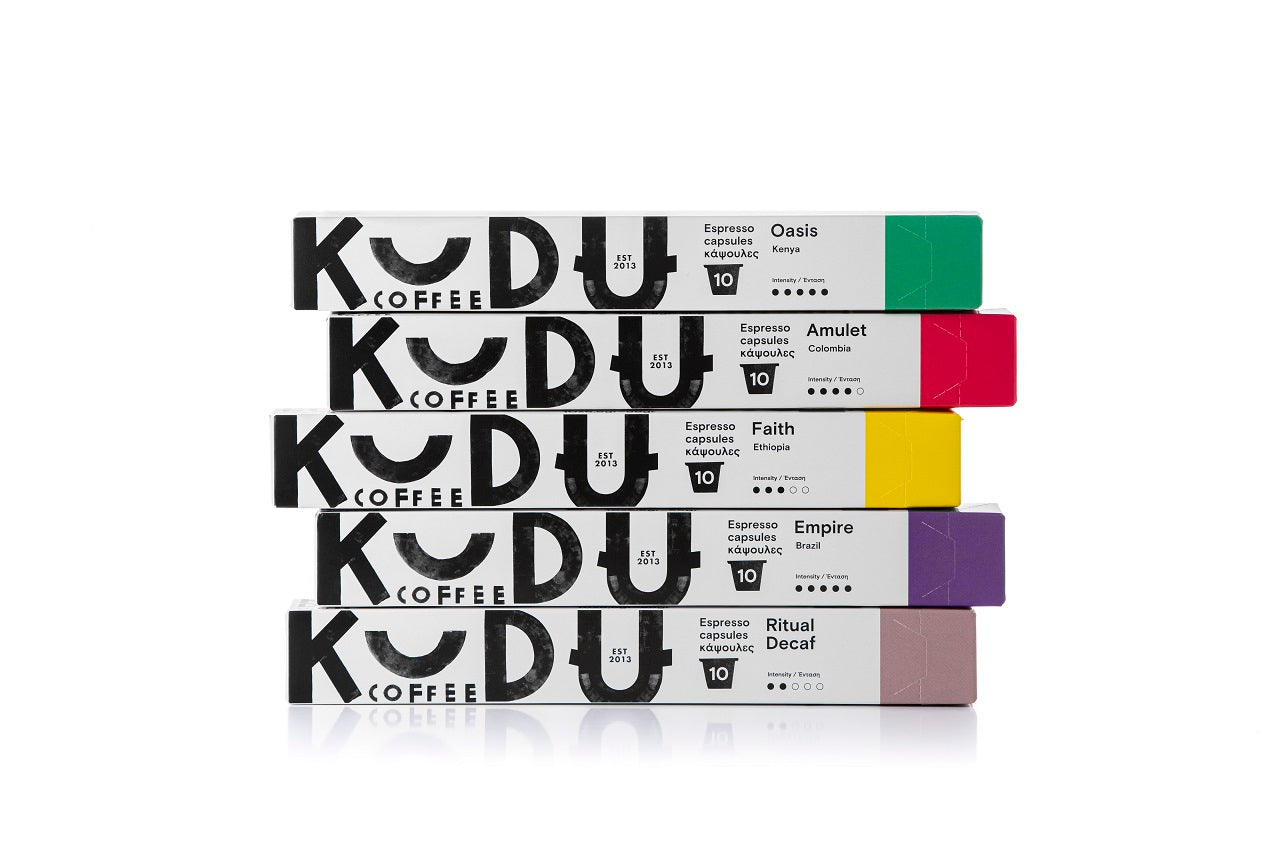 What would you do if we told you that you can now enjoy specialty coffee in the comfort of your own home more easily than ever?
Capsules have now become a favorite habit and an integral part of every home. It's easy, fast and fun!
We suggest each time to choose randomly a capsule and check your knowledge in tasting. Each coffee has different characteristics and aromas. Think how cool you will look to your friends if with one sip you can understand which coffee it is.
In our eshop you will find 5 different coffees:
Try the
package
with different flavors and find out which one will become your favorite!
It's up to you!  
*Compatible with household Nespresso® Original* machines. *Trademark of a third party, not connected to KUDU EE